Welcome to Week 10 of #AskAwayFriday!! I'm so excited to be Co-Hosting this week! When Amber from Bold Fab Mom and Penny from The Real Housewife of Caroline County started this silly question session weeks ago they never imagined that it would become such a great way for bloggers to connect or become this big! With the entrance into Week 10 some small changes have been made to the #AskAwayFriday set up.
Amber and Penny will be having monthly co-hosts (2 or 3 depends on the interest level), along with your hosts, only co-hosts will have the code for the link up. This means that anyone posting #AskAwayFriday would need to visit one of our pages to link up.
For the month of October our co-hosts will be (drum roll please)…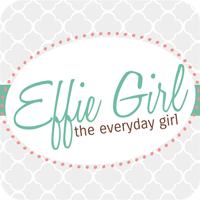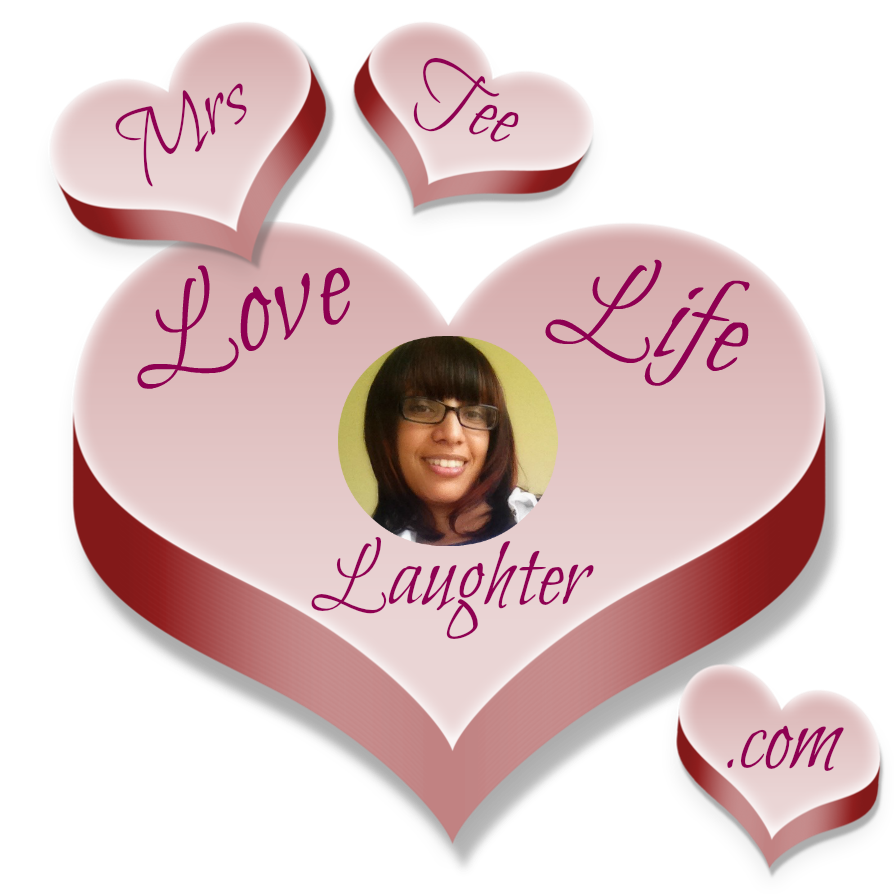 These ladies have been wonderful additions to #AskAwayFriday and always have great posts that everyone enjoys to read!
Second, there is a button change!! While we loved the button Amber created originally…we wanted to freshen it up a little. Here is the debut of the brand new #AskAwayFriday button…
Without further adieu let's kick off Week 10 of #AskAwayFriday!!!
I am lucky enough to swap with the lovely Tenns from New Mama Diaries. Tenns is a Soon-To-Be Mother, Wife, Marine, Blogger and Etsy Shop Owner where she creates some really amazing and detailed jewelry.  Whew! She's already on her way to being my Hero handling all of that. When you visit her Blog you instantly feel a sense of that down home country welcome. Guess what? There's good reason for that because Tenn's is originally from Augusta, GA… her Southern Hospitality comes naturally.  Be sure to check out her two most recent Vlogs… "What's In My Labor & Delivery Hospital Bag" and "What's In Baby's Bag"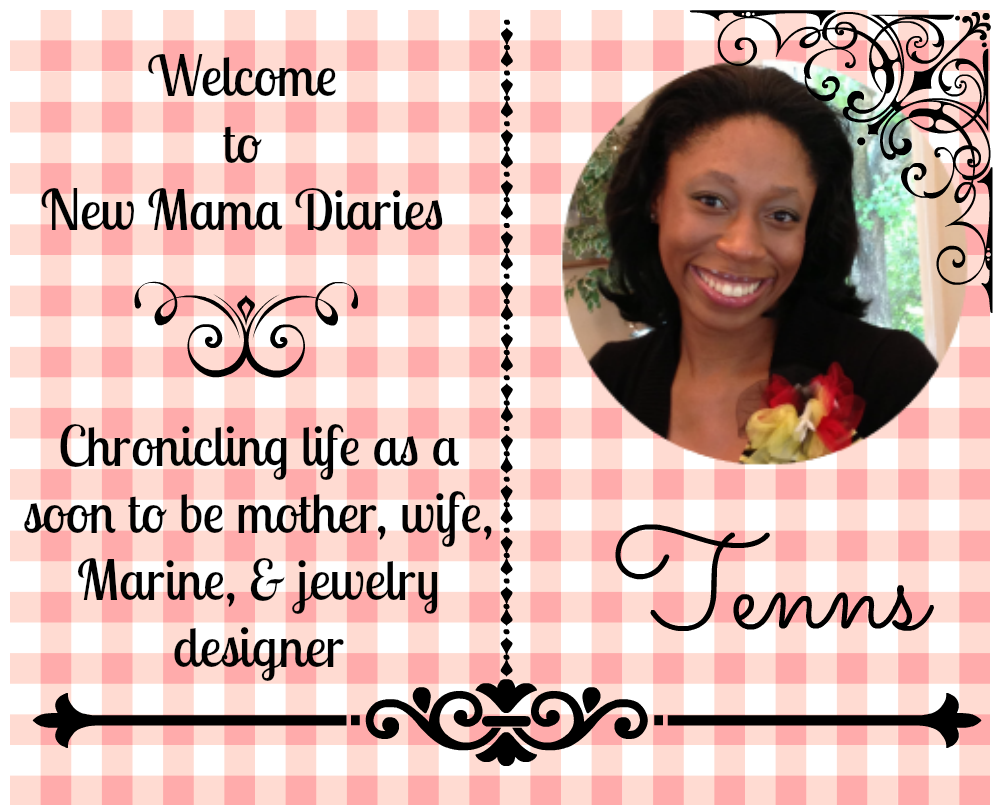 So, Tenns sent me 10 Questions that I am so excited to answer for her and for you all to get to know me just a little bit better. So are we all ready? Let's Go!
1. What got you started and motivated to blog?
I was bitten by the Blogger-Bug maybe close to 2 years ago now. At first I thought I would have no way to stand out or draw anyone simply because I felt every 'niche' was being done. Yes, I was an Army Wife but not the kind on TV and definitely not an expert on the ins and outs of the Army. I was no where close to the point where I could maintain an entire Blog based on that topic. Yes, I was a Christian but I didn't want to try to preach my way through the internet either.
I wanted a place for my inner voice to be heard but for people to get to know more than one side of me. So I started my research. I'm a very overly organized and plan ahead type person. I researched, networked and tweeted my way through the Blog world for nearly 6 months before purchasing my Domain.
My Blog name came from my desire to allow people to know me from many angles and areas of my life. MrsTeeLoveLifeLaughter: I wanted to speak on the Love I have for God, the Life Hubby and I have been blessed to have with my Kiddies as well as the Laughter we share as a family.

2. How does your family react to your blogging? Do they like to be included in some of the things you post?
Ok.  Honestly.  They don't get it yet.  I've only been blogging about 3 months (on the 19th) and they still see it as me having something like an online journal.  I have shown Hubby my site and he has even helped me design my new button BUT he doesn't take it as seriously as I do just yet.  To him it is still my hobby.  Which is fine because I honestly don't think many people who don't Blog really see it as more or even as a possible job.  Little do they know… LOL
I do give my Hubby and even my Teenager a lot of credit for supporting me despite their uncertainty of where this may take me.  The Teenager has made "Is This Going on The Blog?" a household phrase and now he even suggests topics, pictures and content.  So maybe I'm winning them over slowly.
Included? So far only The Teenager and I are on the Blog in any visible manner.  My Hubby is totally anti-photography but this is not only in reference to my Blog.  He just generally hates taking pictures.  He either has to be in a REALLY Awesome mood or one of the Kiddies asks him.  I have purposely not included any face forward shots of my younger Kiddies for privacy and safety reasons.  I also never refer to any of my family by name.  I don't want anyone to approach them and give them a false sense of safety simply because they know their name.
3. Do you travel or like to travel? If so, to where?
I haven't been able to travel beyond where the Army sent us but that was Hawaii so trust me I am NOT complaining.  I would love to get a lot more traveling in once the Kiddies get a bit older and more willing to stay with family so that Hubby and I can take a few trips on our own.  We also want to take them all to Disney in the very near future.
4. What's your birth order – Oldest, middle, youngest? And do you think it's had an impact on your personality?
I'm the oldest of 3 girls yet I honestly feel as if I'm an only child because I was raised by my Grandmother and my sister's were raised with my mother.  I think that had a great impact on my personality because I tend to be more comfortable by myself than in a group of people.  I am pretty close with my sisters but I'm not sure we are as close as we would have been if we were raised together.
5. Where do you see your blog within the next year? Do you have any major goals you'd like to accomplish for it?
I would like to see my Blog gain a loyal readership and become successful with my Branding, Review and Sponsorship ventures.  See more of what I want for my Blog here.
6. What is your biggest pet peeve and why?
Any kind of mess.  I am a bit OCD and a disorder or things being out of line can work me to my very last nerve.  My Hubby will actually walk into a room before me and move things ever so slightly then sit and wait to see how long it takes me to notice.  Trust me…less than a minute and from 10 feet away…I'm On It!  He says I have radar and a built-in leveler…
7. Do you have a favorite food or restaurant? If so, what is it?
Hmmm…let me think.  Ah!  Anything edible! I am such a greedy person.  Seriously.  Thank goodness for a high metabolism.  On my first date with hubby we went to an Italian restaurant where you can order a pie for your table.  Let's just say we ordered two.  I figured I may as well eat like normal so he wouldn't have any surprises if he stuck around! 😀  To this day he will tell any (and everyone) that I can out eat a grown man. Oh well.
8. Being a woman of faith, do you have a dedicated time of the day in which you reflect or praise.
The morning for me is the most peaceful of times.  I know it may sound cheesy but I hear the birds, it's still kinda dark.  It just brings me straight into my secret place.
9. What is the most valuable resource a blogger can have?
Most valuable, huh? I would normally mention a Social Media App or something along those lines but most valuable of all is an understanding family and support system.  Blogging is a job whether people understand it or not.  You may not receive a salary or even a steady income at first but staying relevant and in contact within the Social Media world is time-consuming.  Without my Hubby being there when I need to get a post in or do some last-minute 'hopping' (even though he still gives me the side-eye when I say that) I would never be able to maintain everything.
10. Do you have a child that is exactly like you or completely opposite? If so, how do you deal with it?
Oh My Goodness Yes!  My BigGirlie is exactly like me including my OCD tendencies and my inability to release control of situations, and although she's really friend one-on-one she becomes invisible in a crowd.
The funniest thing is she acts just like me but looks like my Hubby's twin.  My BabyGirlie who actually looks like me is my complete opposite she is messy, unorganized and hates being when to do anything and loves people…the more the merrier.
So there ya have it my 10 questions asked and answered. Now don't forget to stop by all of the other great Bloggers LinkedUp below and find out more about them 10 questions at time. If you'd like to join in on the #AskAwayFriday Fun just contact myself or any other the other Hosts or Co-Hosts.
Lifestyle Blogger & Media Influencer
at
TheMrsTee
Tiffany is the ' Tee' behind TheMrsTee. Tiffany is a BlogHer VOTY Award Honoree as well as a Contributing Author with Modern Social f/k/a iBlog Magazine and BlogHer. Growing herself as a Brand and Influencer are always at the center of Tiffany's passion. As a Brand Ambassador, Tiffany has the opportunity to promote and support the brands she loves the most with her own unique perspective. Tiffany has extended her presence beyond her URL to Television as a Panelist for the MomsEveryday TV Show for 2 Seasons and to the stage as a Cast Member of the Finale Season of The Listen To Your Mother Show.
Latest posts by TheMrsTee (see all)