Leader Guided…Girl Lead
My first two weeks of  as a Girl Scouts – NC Coastal Pines Troop Leader have been wonderful. Not only have my Girls and I started a great foundation but I'm getting comfortable in my role as Leader. As I studied the week's lesson, I realized I needed to make sure the meetings were being Leader Guided but Girl Lead.  I wanted my Girls (even as 6 year olds) to feel as if they were actively involved in what was going on with our lesson.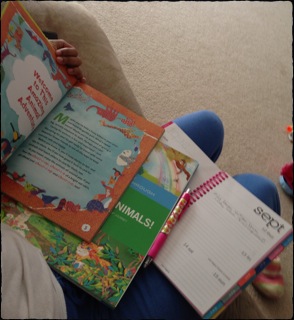 My Approach
I noticed there were parts within our story with a Red Robin and a Cat who purred as she slept when the Flower Friends helped her take a cat-nap .  I could use these parts to introduce interactive portions to the lesson. Allowing the Girls and myself to work outside the lesson, being driven by their thoughts and questions.
I took these key sections of the story and went to the internet. I found a really great picture of a Red Robin and an awesome video clip of a cat purring. I had my interaction material!
Technical Difficulty
That night in class I read the story with voices and had a lot of interaction from the Girls. As we approached the part of the story where the Red Robin came in, I asked them who had ever seen one. This allowed for them to begin to lead the group a bit. They told stories of spotting Robins in their backyards or parks. I asked who wanted to see a great picture of one right now? All hands went up! They loved it!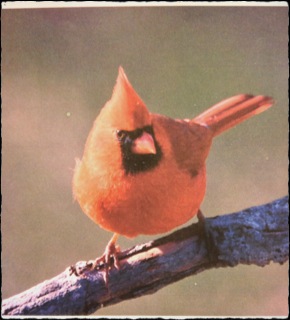 When we got to the part of the cat-nap, I asked how many knew what a cat purring sounded like.  Even though one of my Girls had a kitten, she didn't know what a purr actually sounded like.  Purrrfect! I pulled out my phone and started to load the video…except it didn't load.
Instead of panicking, I improvised.  While my phone kept loading we had a short bathroom break and by the time we got back everything was ready!
Afterwards, the Girls couldn't stop talking about how cool it was to hear a cat purr and how they were going to tell their Moms, Dads and Siblings.  Mission Accomplished!
How would you help your lessons be Girl Lead while still guiding them?
What visual/interactive aids would you use?
Lifestyle Blogger & Media Influencer
at
TheMrsTee
Tiffany is the ' Tee' behind TheMrsTee. Tiffany is a BlogHer VOTY Award Honoree as well as a Contributing Author with Modern Social f/k/a iBlog Magazine and BlogHer. Growing herself as a Brand and Influencer are always at the center of Tiffany's passion. As a Brand Ambassador, Tiffany has the opportunity to promote and support the brands she loves the most with her own unique perspective. Tiffany has extended her presence beyond her URL to Television as a Panelist for the MomsEveryday TV Show for 2 Seasons and to the stage as a Cast Member of the Finale Season of The Listen To Your Mother Show.
Latest posts by TheMrsTee (see all)