#AskAwayFriday this week is going to be wonderful, why? I get to swap with a woman who's very name says it all! The lovely Tracie from PhenomenalMama. She describes herself pretty simply:
"Wife of man. Mother of two. Student of life.
Sharing experiences from my journey.
Mostly random thoughts and stories but every now
and again you might find something phenomenal."
Yet if you stay on her Site for anything longer than 5 minutes you will see that there is that and so much more to her. She is a woman gifted with creativity, knowledge and kindness. Tracie is more than willing to share her gifts and that is something that I admire and find so uplifting about her. She not only has PhenomenalMama but she is also a Collaborative Partner for Love. Work. Repeat. a site dedicated to providing information and knowledge about marriage and family and one I am proud to say has found a new follower in me! Tracie is also a freelance web designer with her own site TM Creative Design. Didn't I tell you she was so much more than she let on?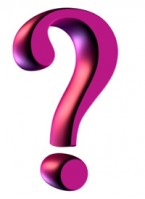 Here we go! The best part of #AskAwayFriday…Questions! 10 Questions from Tracie for me to answer. No excuses. No skips. No passes. Honest and complete answers. Are you ready? I am. Let's do this!
1. What is one word you would use to describe your blog?

Oooh! You just went right in with the hard one, huh?

ME!

When I came up with the identity of my Blog I put in a lot of thought and effort to be sure it was as close to being

ME

on screen as possible. In design, content and quality. I wanted someone to visit my site and within a few scrolls and clicks feel like they were meeting

ME.

2. What is one word you would use to describe yourself?

LAYERED
People tend to meet me and make assumptions and draw conclusions based off the fact that I 'appear' to be very shy. I am a true to definition introvert. I am very awkward in larger crowds and new situations BUT if you take the time to get to know me and give me the time to get to know you there can be so many other layers to my personality. I'm funny, nerdy, kind, loving and supportive of those around me.
This is one of the ways my Blog reflects me as well…3 Layers: Love, Life and Laughter

3. Who was your favorite elementary school teacher and why?

Ms. S – She was my Science teacher and she was also from India and we could never spell or pronounce her name correctly so we simply called her Ms. S.
She was my favorite teacher because she opened up to me a love and interest in Science that I never thought I could have. I was the "Eww that's disqusting!" girl. Yet after her 4th grade Science class I became the total girl scientist.
I went into Middle School and High School with my gloves on and willing to do any and every experiment they put in front of me.

4. If they made a movie of your life, who would be cast to star as you?

Ha! This is funny. I would say Tia Mowry. I have always thought I had similar features to her (even more so than her sister) and I even posted her photo on Doppleganger day on Twitter and Guess What? No One Noticed until the day was half over! LMBO
Plus we both seem to enjoy a great #DuckFaceSelfie 😀

5. What song would you consider your "fight " song? (The song that pumps you up and motivates you to get things done.)

Easy Peasy! Superwoman By Alicia Keys!

6. What has been your proudest life moment so far?

I know this is the typical Momma answer but it has to be giving birth to each of my Kiddies…especially my youngest because it was just me and my Hubby on our own in Hawaii and I was scared out of my mind but WE did it TOGETHER!

7. What is one of your guilty pleasures that not many people know about?

I'm an undercover Gamer! I love to de-stress with a great fight game. I can get caught up and actually end up playing for HOURS! LOL 😉

8. What do you miss about your life before becoming a mom?

Hmmm….that's a hard question for me since I've been a Momma from the age of 17 and I can't really remember being anything else before that besides a kid myself. I'll say it like this. I wish my Hubby and I had more time to spend as a couple. Right now almost everything we do is with Kiddies attached. So I do wish we had that time to court and date as Just Us.

9. Who is your celebrity crush?

I'm not sure I could say I have a Celebrity Crush per se…there are a few that I think are handsome, cute, etc. but to take them to the level of a crush…eh?
Yet we said no skips or passes so to pick someone I would have to go with Vin Diesel..I like his look (obviously) but I like his acting and his physique as well and I actually really like his voice as well (I know odd right…? lol)

10. What is the first thing you would buy if you won the lottery?

I wouldn't buy anything. I would pay off all our debt and then take my Kiddies on their dream vacation to Disneyworld or land whichever or maybe BOTH 😀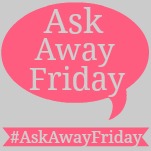 Lifestyle Blogger, Brand Ambassador, YouTuber & Media Influencer
at
TheMrsTee
Tiffany is the ' Tee' behind TheMrsTee - a Lifestyle Blog created as a place to share her love of all things Faith, Family, Fashion, Food, Fun, Tech & Travel. Tiffany has established her influence within both the Blogging & Vlogging Communities. As a Brand Ambassador, Tiffany has the opportunity to promote and support the brands she loves the most with her own unique perspective. Tiffany has extended her presence beyond her URL to Television as a Panelist for the MomsEveryday TV Show for 2 Seasons and to the stage as a Cast Member of the Finale Season of The Listen To Your Mother Show. A 2016 BlogHer VOTY Award Honoree, Contributing Author with Modern Social f/k/a iBlog Magazine and BlogHer. Growing herself as a Brand and Influencer are always at the center of Tiffany's passion.
Latest posts by TheMrsTee (see all)