I am so sad to say that #AskAwayFriday will be coming to an end as of This week Friday, April 11th.  So TODAY will be our last #AskAwayFriday Blogger Exchange and LinkUp.
The lovely Penny from The Real Housewife of Caroline County has been blessed and is pregnant with her 3rd baby.  If you haven't seen her Baby #3 Announcement make sure you do…it's adorable!
With the pregnancy, her responsibilities as a great Mom and Wife as well as what it takes to be an amazing Blogger she has decided to take a bit off her plate.  We are not certain if we will return once her bundle has arrived but we want to take a moment to say Thank You to all of the wonderful and amazing Bloggers who have taken part in this idea of getting to know each other 10 questions at a time.  #AskAwayFriday has been a source of Brand New Friends, Laughter, Knowledge and Fun and we are so grateful for each of you and the time you've taken to helping make it a success!
**ANNOUNCEMENT: After a lot of thought and concern I have decided to discontinue #AskAwayFriday.  Unfortunately, I haven't had the time to give the nurture and care it needs and with Baby #3 coming I don't want to neglect it further.  I'm hoping to return AAF after the baby arrives but for now it will be discontinued after this week's posts.**

-Penny
As you know, #AskAwayFriday is a
place for you to connect with other bloggers by asking them questions to really
get to know them!  Meeting other bloggers
and making new friends is one of the best parts of this online world!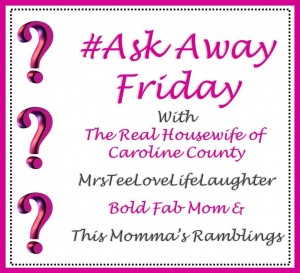 Follow your hosts and guest hosts!
Grab the button and spread the word, the more the merrier!
Get to hopping!  Get to know your fellow bloggers and make some new friends!
Most importantly, have FUN!
Penny from The Real Housewife of Caroline County

Amber from Bold Fab Mom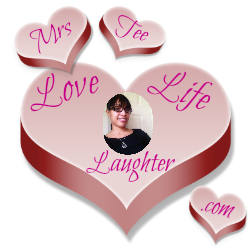 Tiffany from Mrs.TeeLoveLifeLaughter
Stacey from This Momma's Ramblings

I met Lisa through the SITSGirls weekly Twitter Share and Connect – #SITSSharefest.  Lisa was easy to talk with even with a 140 character limit 🙂  Near the end of the chat I sent a tweet asking if anyone was interested in being a part of #AskAwayFriday and luckily Lisa said yes.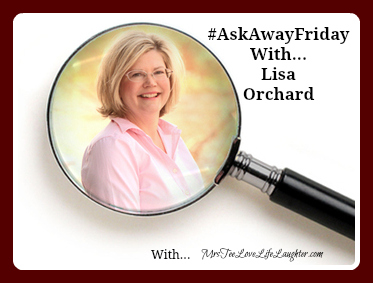 Lisa is an author of an amazing series of mysteries called The Super Spies.  She has two books released and I am certain many more to come.  Be sure to go by and check out now only a bit more about Lisa but about her books as well. I know I did and I am definitely intrigued!
Now, Lisa asked me 10 questions so that she could get to know a bit about me and in turn you get to ease umm site drop and learn a bit more too.
Wow! Six kids, how do you do it?
Hmmm….I'm not sure.  I try to stay organized and that is definitely a must with the age my Kiddies are and all the activities they are involved in.  Still I am not sure I could give you a How To type thing.  Most days I don't even know how I made it through and did everything I had on my list that morning.  I would say it is done through prayer, faith and perseverance.  If it were not for my faith and the strength I gain from it making it through the crazy days would be close to impossible!
What are some of the challenges you face with a blended family?
The obvious ones of trying to coordinate with biological parents as well as being certain that no one feels neglected or ignored.  We have had our time of adjustment and thankfully it was many years ago.  As a Team we have found our 'sweet spot' of communication, appreciation and organization.  We make sure we talk to each other, we acknowledge the other person's part in each child's life and lastly we work together to be sure we have the time we need as a family.
How do you juggle six kids and your very popular blog?
Wow!  I'm not sure I realized I had one yet!  LOL  I am still working towards being that Blogger and don't feel that I have arrived there yet.  As for juggling my Kiddies and my Blog…it can be hectic and I admit I am not always that great and scheduling my time appropriately.  I have many early mornings and a few late postings but all in all I think I am doing ok.
I use a planner, all the reminder options on my phone and I also depend on my Hubby a lot to be there when I need a few hours to catch up and be all the places I need to be in Social Media land.
Do you ever get to sneak in some "Mom" time?
Yes!  Definitely.  It is a necessity for me to maintain any sense of who I am as a woman.  I think all Moms should find the time to have time for themselves.  You can't be any good to anyone if you aren't good to yourself.
I have my Momma Tie mostly when I take the day to get my hair and nails done and maybe do a bit of shopping.  I get to take my time, not rush and simply Be With Me 🙂  I love those days!  They allow me to come back to my family refreshed and ready to go forward without being grumpy or irritable.
What are some of your favorite hobbies?
Definitely Reading and my new found favorite Hobby is my DSLR Camera and learning how to use all the many buttons an settings.  I have always loved photography and even took a few lessons back in High School when we still had 35mm and even …oh lawd I'm aging myself…110 film!  I hope to turn this hobby into something more with practice and study…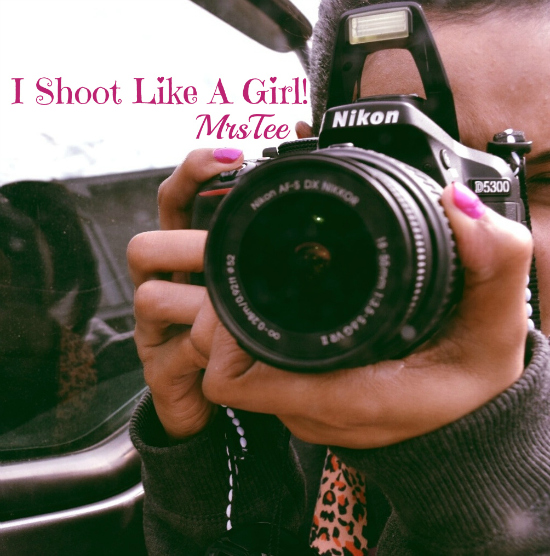 If you could invite a celebrity to dinner, who would it be and why?
Ok I honestly sat here for like 5 minutes trying to think who I would want to sit down and eat with from the celebrity realm.  To me dinner is very intimate and for me to share it with you means I am inviting you to be close to me.  I don't do this often.  LOL…so that said, I honestly can't think of anyone.  Is that bad?  I dunno.  I would be fine meeting a celebrity in passing but sitting down to eat dinner…nah.  Not so much.
If you won a million dollars, what is the first thing you'd do?Set my Kiddies up for College and then buy a home.  Our dream home with enough room for all to visit no matter what age and for my Hubby and I to live comfortably.
If you could travel to any location in the world, where would it be and why?
I would love to visit Portugal because my grandmother is of Portuguese decent but since she was a Foster Child she never got to see the country or even truly learn about her history.  I would love to experience that and be able to bring the memories back to her.
Do you prefer tropical weather or cooler climates?
Tropical.  When we were living in Hawaii I was in heaven.  I am a summer baby but I don't like it too hot and I definitely do not like cold.  Hawaii was my weather perfection!  The weather was never too hot or humid but it never truly went below 70 degrees even at night.  Love It.
If you had a choice between going to a party with family and friends
or a quiet, elegant dinner by the seaside, which would you choose?
Despite being an introvert and loving my solitude, I think I would choose a party with family and friends.  Mainly because it can be so rare for us to have an opportunity to be together like that and I would love every moment of the memories I know we would make with each other.   Memories I could think on during my more frequent time alone… 😀
Didn't Lisa have some really great questions for me this week?  I had a fun time answering them and I can't wait for you to head over and visit her to see how she answered my questions.
Lifestyle Blogger & Media Influencer
at
TheMrsTee
Tiffany is the ' Tee' behind TheMrsTee. Tiffany is a BlogHer VOTY Award Honoree as well as a Contributing Author with Modern Social f/k/a iBlog Magazine and BlogHer. Growing herself as a Brand and Influencer are always at the center of Tiffany's passion. As a Brand Ambassador, Tiffany has the opportunity to promote and support the brands she loves the most with her own unique perspective. Tiffany has extended her presence beyond her URL to Television as a Panelist for the MomsEveryday TV Show for 2 Seasons and to the stage as a Cast Member of the Finale Season of The Listen To Your Mother Show.
Latest posts by TheMrsTee (see all)