No Material Connection Disclosure Amazon Affiliate Disclosure
Part of being a Blogger is being connected to your community. Lately I've been searching for ways to do that through different groups and networking events. The other night I got a text from fellow local Blogger Brittany from Marz on The Move "Hey Girl, Do You Wanna Go To This Tomorrow?" The this was the #BBGBrunch in Raleigh at NoFo At The Pig.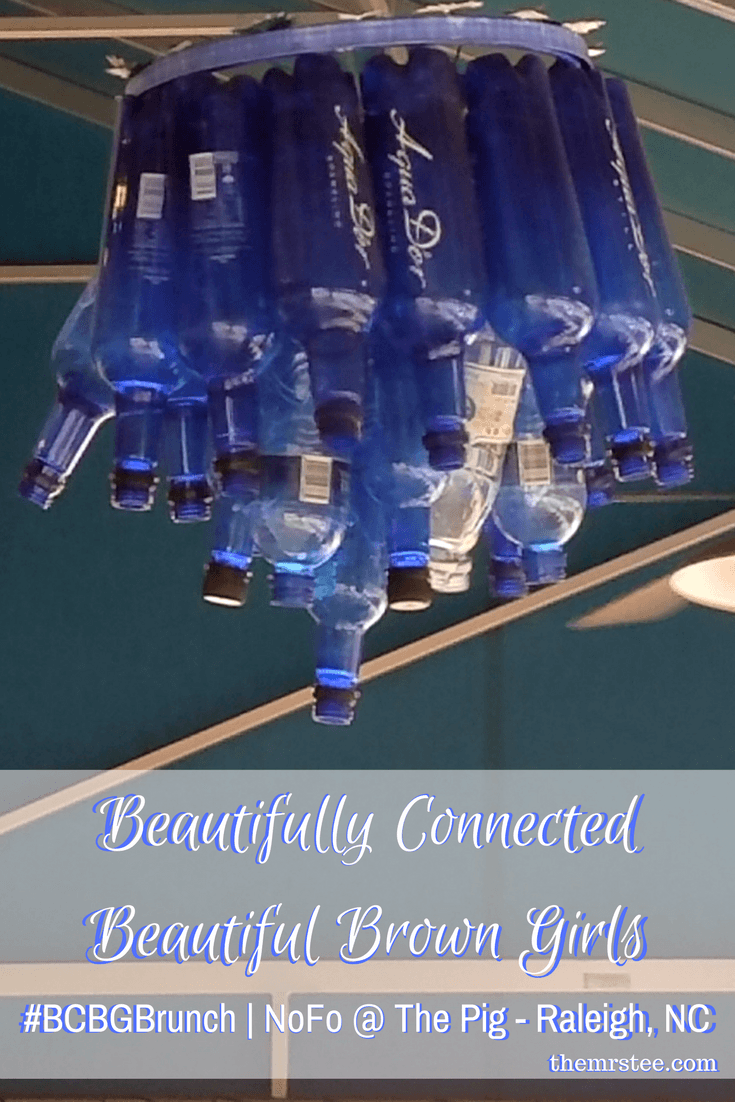 The thing was I knew I'd seen this event somewhere before. After tracking down that another Blogger friend, Leslie of SoBeSavvy shared it a few weeks ago in a Facebook group. Can I just take a moment to say: Leslie is the reigning Queen of finding events and unique ways to connect. You're rocking it girl! So, once I found that post, I saw I'd even checked Interested. Am I the only one who checks that off just to get the reminders for the events?
The Community | Beautiful Brown Girls
Anyway, I never attend an event without a bit of background research. So I headed over to the Beautiful Brown Girls website to see what it was all about. I was impressed. Beautiful Brown Girls was founded in 2010 to help bring Brown Girls together through fun events and meet ups where they can network, build their community and find support from fellow women and entrepreneurs.
"Beautiful Brown Girls Brunch Club (BBGBC)! BBGBC was created with a unified mission to create experiences for women of color in order to foster a world that runs on love.We aim to promote a true sisterhood bond among our members, online and offline." NoFo.com
I Love It! I'm all about networking and connecting with other women. I decided to sign up for the Free Membership (there are 3 options: Free, Bronze and Gold) as well as join the Facebook Group and follow the Facebook Page. After posting my personal intro to the group and scoping things out a bit more I was all set for the event on Saturday. All set and super excited!
Brittany and I left Fayetteville to head out to Raleigh at around 8am and the drive went but in no time since we had fun catching up on what we've both been up to since BlogHer17. It's been a great month for both of us! Brittany recently launched Marz Events her Event Planning business focused on putting a spotlight on local Fayetteville venues and vendors while giving a place for her unique planning, organization and decor skills. I've been working on building my Consultation Business and extending even further beyond my URL through speaking engagements. So like I said, a great month for both of us!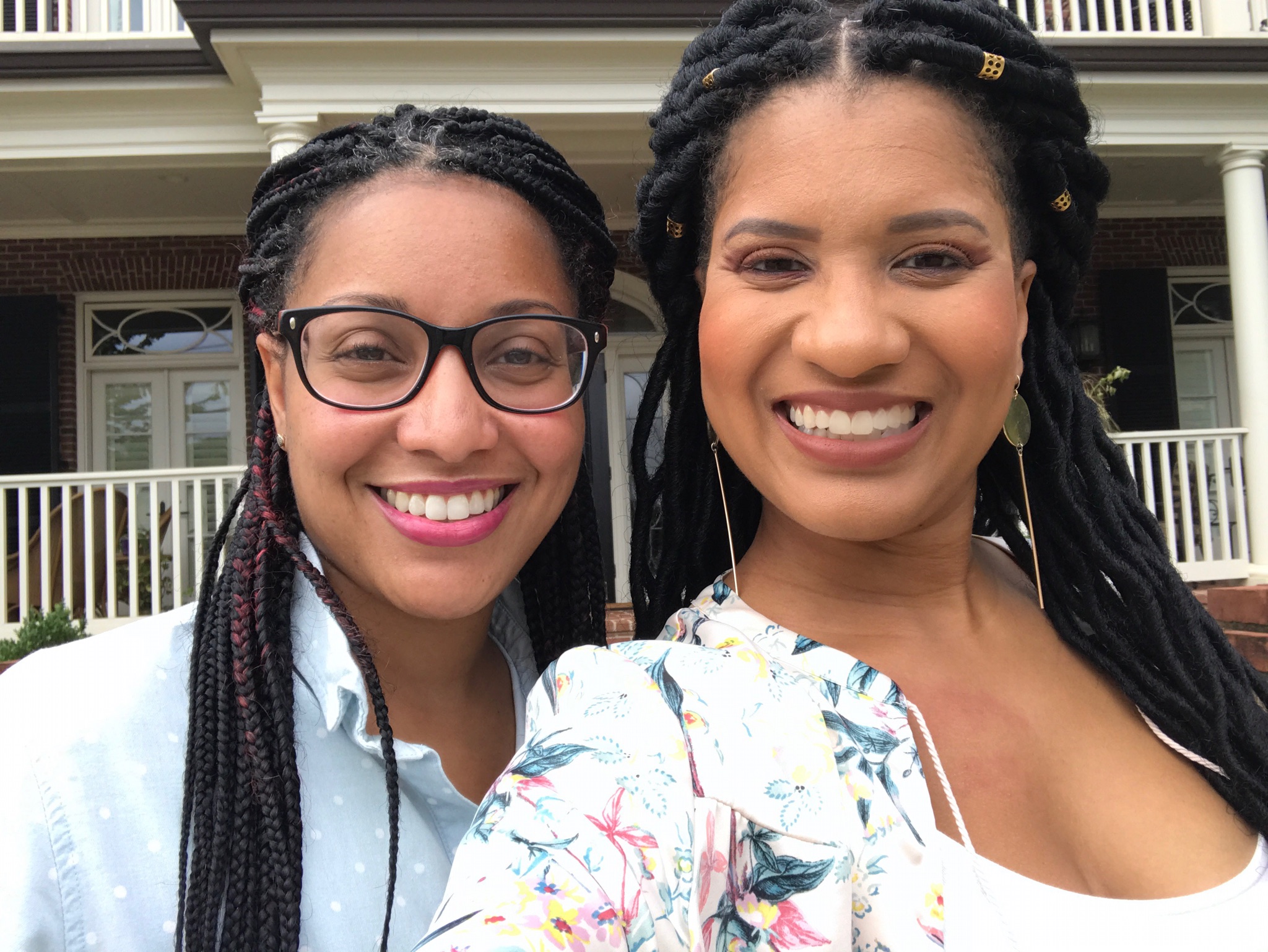 The Place | NoFo At The Pig – Raleigh, NC
We arrived early so we could have time to take pictures, scope out the venue a bit and take a breath before the event started. Brittany even managed to have a mini photo shoot at one of the amazing building located right across the street. Be sure to follow her on Instagram to check those out. I managed to snap a selfie before heading into the brunch.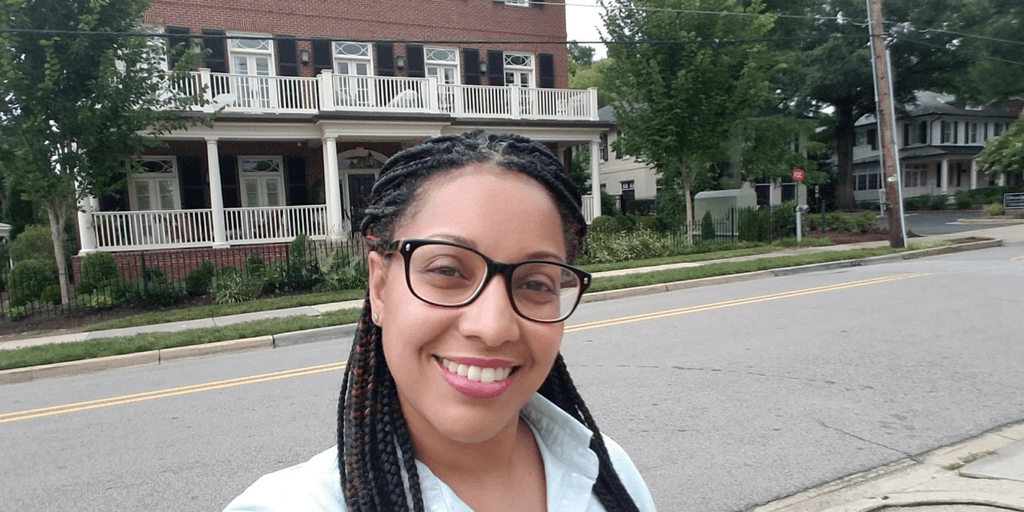 Let's just say first impressions mean a lot even when it comes to places. My first impression of NoFo At The Pig was how eclectic it was. I mean at first site you could see that this place was not meant to be ordinary. From the little piggy sculptures to the old shopping cart turned planter in front. NoFo has Southern charm and quirkiness down to a science.
"NOFO's focus is on all things North Carolina and the South. It promotes "Love Living Local" with a wealth of carefully chosen products to eat, drink, wear, read, listen to, use, and enjoy from Tarheel and Southern food artisans, entrepreneurs, designers, farmers, craftsmen, musicians, and artists." —NoFo.com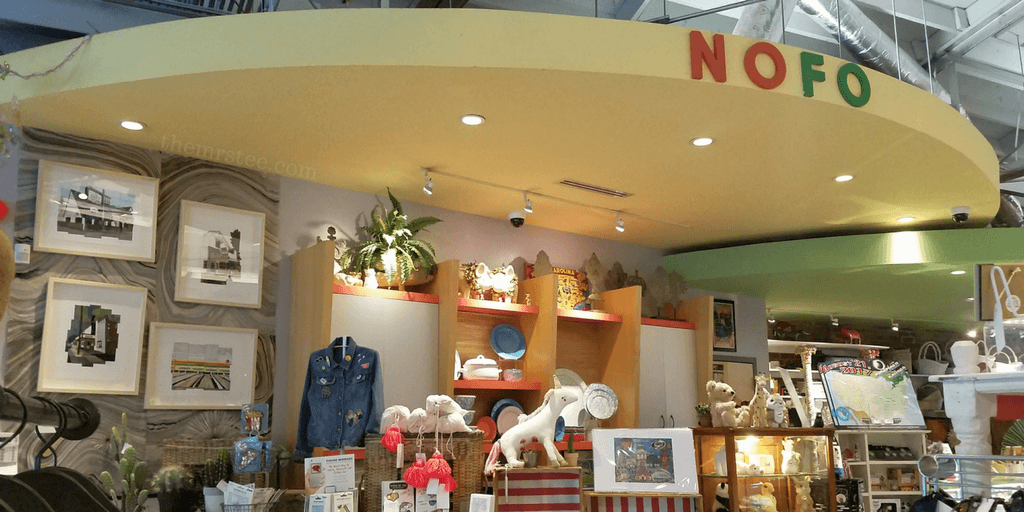 The Connections | Beautifully Shaded
From the first moment I met Alvita, the Raleigh Coordinator, I felt welcomed. It never felt like meeting someone for the first time. Instead the entire day felt like catching up with old friends. We chatted, shared, engaged and supported. These beautifully shaded women were all there to prove that women can support women. That myth that all women are catty or have bad intentions towards other women was proven wrong today.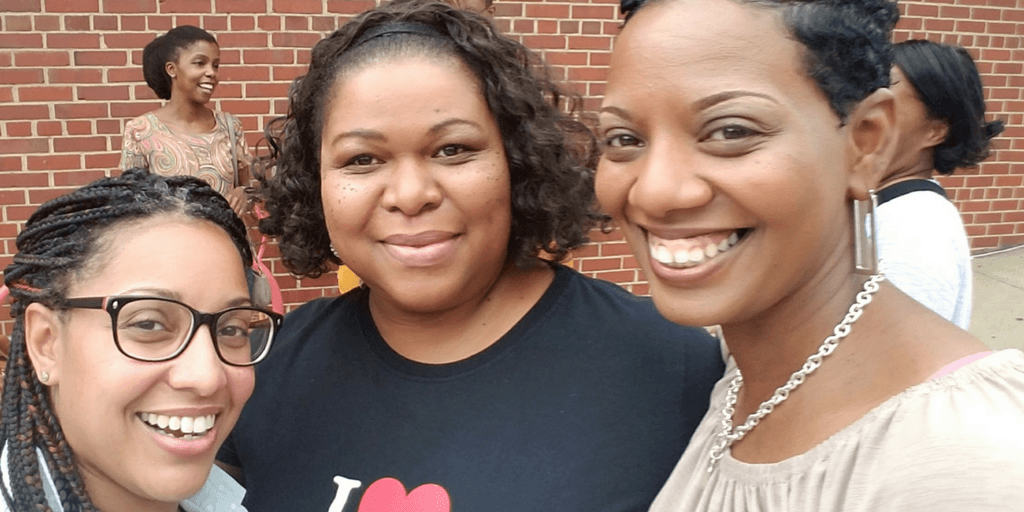 Brittany and I were both a bit surprised to be the only Bloggers in attendance but it was actually refreshing. we had the chance to learn about the ladies ventures from direct sales to real estate to everything in between. Moms and Wives. These women are doing things and willing to support others doing the same.
The Events | MeetUp App
Now during our day I kept hearing how everyone heard about #BBGBrunch through something called Meet Up. Well if you know me, then you know I had to find out what this was. I think I may be a bit late to the party but Meet Up is an App that allows you to create a profile based on your interests and then receive notifications about events within those interest in you region. Cool right?
I've signed up because I really want to venture into building a community that is not only supporting but broad in it's reach – I think the Meet Up App may be just the tool to help me with that. It also gives the option to create and share your own events giving the potential to reach a bigger audience. So, if you're like me and just hearing about it be sure to check it out for Android and IOS devices. *This isn't sponsored I just wanted to share . . .
Products from Amazon.com
‹
›
Lifestyle Blogger & Media Influencer
at
TheMrsTee
Tiffany is the ' Tee' behind TheMrsTee. Tiffany is a BlogHer VOTY Award Honoree as well as a Contributing Author with Modern Social f/k/a iBlog Magazine and BlogHer. Growing herself as a Brand and Influencer are always at the center of Tiffany's passion. As a Brand Ambassador, Tiffany has the opportunity to promote and support the brands she loves the most with her own unique perspective. Tiffany has extended her presence beyond her URL to Television as a Panelist for the MomsEveryday TV Show for 2 Seasons and to the stage as a Cast Member of the Finale Season of The Listen To Your Mother Show.
Latest posts by TheMrsTee (see all)