Hello!  Welcome to this week's #TuesdayTen where we're talking all about Mothers! Why let Mother's Day stop after only 1 day? So today we are all listing 10 things we love about our Moms!
My Grandmother has always been that constant Mother figure in my life and it is her love that has helped make me into the woman, wife, mother and friend I am today.  So I am going to list the 10 Top Things I love about her.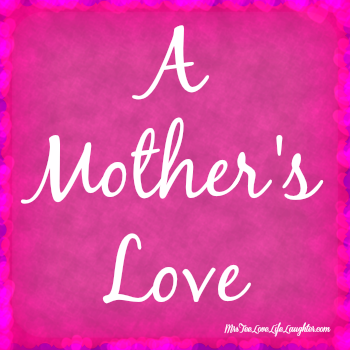 Ten Things I Love About My [Grand]Mom
Her Faith – my Grandmother was the foundation of my faith and I have never seen it waiver. In the most dark of times she always believe in God's provision and it never failed her.
Her Prayer – anytime I have been in need of an intercession in my life.  Those times where I may have felt that my prayers were not vein heard for whatever reason, I have always been able to turn to her to pray me through.
Her Patience – she has always been willing to wait for me to realize the lessons she's taught me and never gave up on me even when it took a while.
Her Unconditional Love – even when I was in a full on rejection of her parenting she still loved me and embraced me when I came to my senses
Her Creativity – my Grandmother was definitely an old school DIY Pro before it was even popular.  She used to sew custom handkerchiefs, create and design Christmas ornaments, hand paint glass dish ware and even crochet bed blankets and this is only naming a few!  I admired her then but now that I have met so many of these same crafts I realize how ahead of the trend she was.
Her Resourcefulness – even though she only had a 3rd grade education she pushed herself and graduated from Seminary with Honors, earned certifications in Data Entry and Administration and even worked at my school teaching and tutoring the Special Needs students.  She never allowed anything to hold her back.
Her Giving Spirit – grown up I always saw my Grandmother listen and watch for a persons needs and somehow even in the midst of her needs she would make a sometimes anonymous gift to help them with theirs. She was the Queen of simple gift packages, timely cards and a folded up bit of money when someone needed it the most.
Her Wisdom – regardless of her perceived education limits, my Grandmother had the wisdom that only  life lived with lessons learned could provide.  She has always been willing to impart that wisdom with humility and tenderness.
Her Humor – my Grandmother is a definite under cover jokester!  She would sneak up on me, play tricks and have more fun than a child.  Her laughter is infectious and she loves to remind everyone that her age is no more than a number.
Her Forgiveness – I have watched my Grandmother be hurt, abused and mistreated and regardless of the person's off of an apology or lack of one se would always remain kind-hearted and offer her forgiveness no matter what.
Whew!  I didn't think I could limit it to just 10 but these are just a few of the things or qualities I admire most in my Grandmother.  I strive everyday to apply the lessons and examples she has given me to my life and how I treat others.
What do you admire about your Mother or mother figure? 
Share them with us today and Celebrate Your Mom beyond Mother's Day!
Your Tuesday Ten hostesses are:
Meet our Co-Host for the month of May, MrsTee!!
Please make sure to check out her blog and follow her on social media!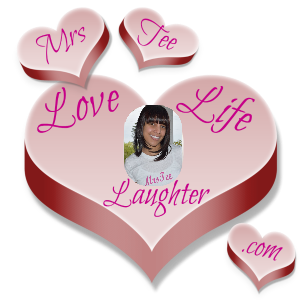 We hope you have enjoyed our #TuesdayTen lists! If so, please link up one of your own and share your post using #TuesdayTen!
RULES:
1) Link up a post, old or new, pertaining to the TuesdayTen topic for this week and add our TuesdayTen button to your post or sidebar.
2) Please do not link up contests, product reviews, or sponsored posts. Links not pertaining to the topic will be removed at the hosts' discretion.
3) Visit your hosts and follow them on social media.
4) Visit as many other linked posts as you can and show those bloggers some love by commenting and/or sharing.
5) By linking up you agree to be subscribed to out #TuesdayTen mailing list. Emails are only sent once a week and you can unsubscribe at any time. If you would like to be added to the mailing list without linking up, click here.Come link up again next Tuesday, May 6th, when the topic will be Things I Love Most About My Mother!
Don't forget to add the #TuesdayTen badge to your post or homepage!
Lifestyle Blogger & Media Influencer
at
TheMrsTee
Tiffany is the ' Tee' behind TheMrsTee. Tiffany is a BlogHer VOTY Award Honoree as well as a Contributing Author with Modern Social f/k/a iBlog Magazine and BlogHer. Growing herself as a Brand and Influencer are always at the center of Tiffany's passion. As a Brand Ambassador, Tiffany has the opportunity to promote and support the brands she loves the most with her own unique perspective. Tiffany has extended her presence beyond her URL to Television as a Panelist for the MomsEveryday TV Show for 2 Seasons and to the stage as a Cast Member of the Finale Season of The Listen To Your Mother Show.
Latest posts by TheMrsTee (see all)