Facebook asks: What's On Your Mind? Twitter wonders: What's Happening? There are days when finding answers to these questions are fun, challenging, annoying and so many other ing words. Yet I don't often answer these here on TheMrstee – my own personal little space of the internet. So when I began to spot Currently themed posts here and there I thought "this is a perfect way to share a bit more of me". I have always loved to give people a glimpse into who I am and with Currently I can let you see what I'm watching, reading, learning, exploring, working on, feeling, planning, and loving. My intent is to share a currently post for each month of this year…so here we go…
Currently. January 2016.

Watching…
I've missed JLo more than I may care to admit. I have always been a fan of hers from her In Livin' Color days to The Wedding Planner and of course ENOUGH…so having her back on a weekly basis.. Yes Please! My DVR is SET! I can say I was a bit taken back with this week's episode because I totally did not expect the …well I won't give away any spoilers. Just go check it out…oh and did I forget to mention that it has Ray Liotta?? Yeah. Him. Go check it out.
Reading…
Nikol Murphy
. You haven't heard of her. Well let me introduce you. Nikol Murphy is one of the amazing CoFounders of the North Carolina Blogging Network better known as NCBN but recently she has broken down walls and opened herself to share with us her relationship with God as well as her amazing writing abilities through her newly launched person site. Can I just say I can't get enough!!
"He stops you at a red light to avoid a bike rider being hit two blocks down, and you curse the sky. See the God in your day." Seeing The God In Your Everyday
"Talking to God is not hard. I promise. You just need two simple things: 1. Time to get over the awkwardness of it all. 2. A little practice to get Him on your radar." How To Talk To God
With snippets of inspiration like this I can't wait to see what she has in store for us next. If you haven't read her stuff be sure you do…
Learning…
To let go. I have a tendency to be that person who is always waiting for the other shoe to drop. When things go well I wonder why they are going so well. It is a thief of happiness and thankfully I have been learning how to let go more. To allow myself to be happy. To laugh in the moments and simply be there. No worries about what's ahead because it's just not worth it. Instead of letting worry take over and steal the joy of it all I'm learning to embrace the joy and exchange my worry for faith that God always has my good in mind no matter what.
Exploring…
Things beyond my comfort zone. yup. Believe it or not I am not naturally the most social of people. I enjoy my space and that time to myself and there are days when going out into the world is not only daunting but a bit nerve racking. This year I am determine to explore things beyond my everyday.
Working On…
My plan to take over the world!
No but seriously I have been focusing gone expanding my online presence, increasing the reach and impact of my Blog plus establishing my
Blogger Consultation Services
…I'm proud to say I had my very 1st phone consultation a few days ago and it went Great!! You can be my Next One! Schedule Today…Click the image…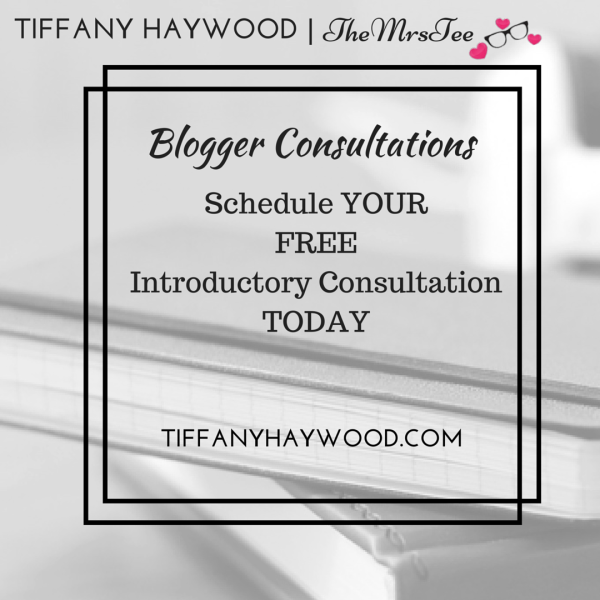 Feeling…
Excited! This month has been amazing so far and I am looking forward to nothing but bigger and greater! We had an amazing start to our New Year surrounded by family. My stepsons were able to come home for Christmas and New Years and we enjoyed being together as a whole Team again.
Blessed. There have been so many doors opening for our family it is almost too much to handle. I have seen God at work more than ever this past month and I am so grateful and in awe of simply who He is to both me and my family.
Planning…
Birthdays. Our family's birthday season starts in November and pretty much runs through to August. So as of today we are 3 down and 5 more to go. Luckily with the older kids money or gift cards are pretty much all they want but the Kiddies are in birthday party or putting modes and I am running around like a psycho woman trying to make all their little wishes come true. So far I've had a successful Polar Express event and laser Tag Adventure. Up next… well she hasn't decided yet so wish me luck! LOL
Loving…
Etsy!! Oh My! Have you discovered the awesomeness that is
Etsy
? I mean you can find just about anything except it's almost all custom made and you can make requests! Recently I discovered
Romantic Southern
and this amazing Must Have Coffee Sweatshirt mad my list of
Most Wanted Things
for Christmas. Well my son made that wish come true and can I just tell you I am already picking out my next shirt…? 🙂
My Favorite Photo…
I love this photo because it is just so me. A bit quirky…a bit nerd girl… a bit funny and well you know…pink 🙂
What are you up to CURRENTLY?
Share with me in the comments below…
Lifestyle Blogger & Media Influencer
at
TheMrsTee
Tiffany is the ' Tee' behind TheMrsTee. Tiffany is a BlogHer VOTY Award Honoree as well as a Contributing Author with Modern Social f/k/a iBlog Magazine and BlogHer. Growing herself as a Brand and Influencer are always at the center of Tiffany's passion. As a Brand Ambassador, Tiffany has the opportunity to promote and support the brands she loves the most with her own unique perspective. Tiffany has extended her presence beyond her URL to Television as a Panelist for the MomsEveryday TV Show for 2 Seasons and to the stage as a Cast Member of the Finale Season of The Listen To Your Mother Show.
Latest posts by TheMrsTee (see all)