You read it right. For this week's #AskAwayFriday Julie from Velvet-Rose and Chapter Break has me talking about a few of my favorites, family traditions and yup – Quantum Leap, well my take on it anyway! Intriguing right?? I thought so too. So be sure to keep scrolling and check out my answers and then head over to Julie's and see what she had to say when I asked her all about her sites – that's right she has two, books and keychains! Oh, did I mention this is her first #AskAwayFriday? Julie answered my plea for a Swap Buddy from over at Southern Girl Blogging Community – so send her a bit of #AskAway love and support!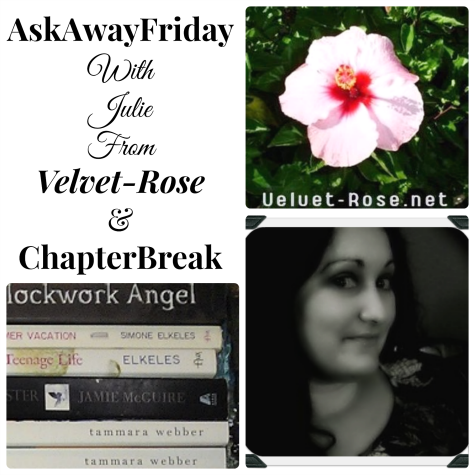 What is #AskAwayFriday? Well…
#AskAwayFriday was created by the amazing
Penny from Real Housewife of Caroline County
who will again be joining us from time to time, as a way to connect with other bloggers with a great Q & A session of 10 questions and 10 answers, between two bloggers! This is a wonderful opportunity to get to know others while allowing others to get to know you and of course there is also the added bonus of making great friends along the way which is one of the best parts of this online world!
Now to welcome our wonderful #AskAwayFriday hosts…
Tamara from Tamara Like Camera,
Tiffany from Mrs. Tee Love Life Laughter,
Christy from Uplifting Families,
Stacey from This Momma's Ramblings
and
Amber from Bold Fit Mom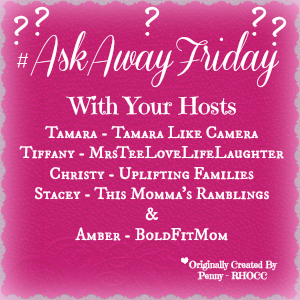 So grab our button, follow our amazing hosts and co-host, hop through the great link ups and make some amazing new friends!
Now on to the amazing questions Julie asked me and of course my answers…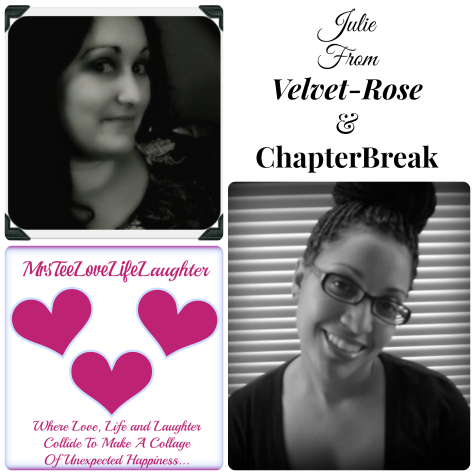 1. What is your favorite season and why?
Fall of course! I'm a summer baby with a fall heart. I love the weather (not too cold), the fashion (scarves, boots and sweaters) and most of all the food!
2. What is your favorite activity to do with your children?
Simply being together. We love going to local actives like story time, museum events and such but my all time favorite thing is when we have our Double Couch Slumber Parties. We push our couches together and the whole family has a slumber party with movies, popcorn and family time.
3. Does your family have any holiday traditions, or are there any traditions you want to start?
Thanksgiving – we always have a big family meal with all the fixins'
Christmas – this is our favorite and most important family holiday. This is the one where we can all actually be together thanks to school breaks. Trust me we take full advantage of every day. We hang out, cook, eat, go to movies and we always Build-A-Bear to remember the year. I am already counting the day til' this bit of family memories and moments can start.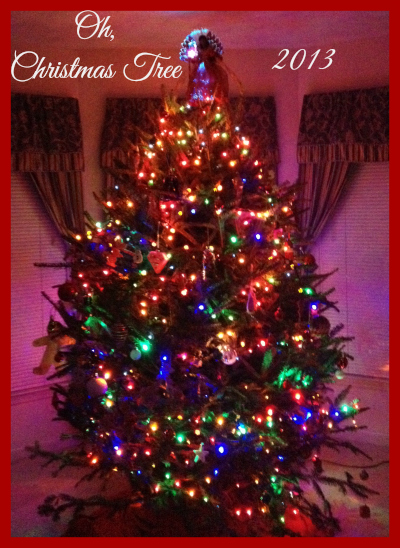 4. If you were to take over someone's life for a day (Quantum Leap style), who would it be and why?
I used to love love Quantum Leap! This is such a fun question. Okay now let me think…
Okay I'm going to go totally shallow and dream day here. I would love to take over the life of Tia Mowry. I have always love her and grew up with her and her sister. When they started their most recent reality show I realized that we are alike in so many ways. Not in a creepy stalker kinda way but just like I can see a lot of personality similarities. I have also always wanted to be a twin…LOL so yeah, Tia Mowry.
5. Do you watch movies multiple times (not including children's movies)? If so, what movie have you watched over and over?
Yes, even though most of them are children's movies thanks to my Kiddies…LOL. I do love Sparkle (I'm watching it right now), DreamGirls, The Wedding Planner, Bourne Identity, Supremacy and Legacy – just to name a few.
6. Tell us about your favorite TV show.
Could your timing be any better? My favorite TV Show is having it's Season Premier TONIGHT – #TGIT – Scandal! I am obsessed and I am totally okay with that. I love the show, the actors and of course the creator. I think this show takes plot twists to an entirely new level and I can't wait to see where it's headed next.
7. What is your most hated household chore?
L-A-U-N-D-R-Y. It is the bane of my existence. I despise it with every fiber of my being. Does that qualify as hate? Yes. I know the machine does all the work. It's the after that makes me cringe, run and hide the basket for as long as possible. The folding. Oh how I hate it. That and the fact that my laundry baskets never seem to stay empty for more than a few hours. Yes, hours not even a day!
8. What is your favorite movie based on a book? Did you read that book?
Oooh! This is a fun one. I would have to say my favorite book turned movie would have to be nearly any of Nicholas Sparks novels. They always translate well on screen and most times stick pretty close to the original book. I have read each of the books before seeing the movies. I actually try to do that with any movie based on a book.
9. If someone visits your town, what tourist destination do you tell them they must see?
I would definitely need to take them a bit outside my town to Durham or Raleigh. I would love if it was around the time of the County Fair because I know they would have fun, see a bit of NC and definitely eat to their heart's content. I mean when people visit you gotta feed them, right? 🙂
10. Share one thing you learned about yourself from blogging.
Being me is okay. I used to be that teenager who tried to fit in with everyone. I was good at it too. I could become whatever I needed to be to fit in with whoever was around. As I grew up, matured and started to actually like who I really was I realized that until I could introduce someone to ME then it wasn't worth it.
MrsTeeLoveLifeLaughter has help me do that more than anything else I have pursued. I am what I write and those who are meant to connect with it will. Those who won't – won't and that's okay.
Thanks so much to my new friend Julie for being a part of this week's #AskAwayFriday! It was so much fun getting to know her a bit better and giving her a glimpse of me as well. Be sure to head over and visit Julie and both her sites because you will not be disappointed.
Be A Part of The NEW #AskAwayFriday!
Swap With Us…
Be sure to check out our NEW Facebook Page "

AskAwayFriday

" for a great place to meet up and send out a #BuddyRequest and you can be a part of a great Family of Bloggers who love getting to know each other better 10 questions at a time!
Join The #AskAwayLadies As A CoHost…


By adding your email to this link up, you will be added to email correspondence that may be sent by one of our hosts, you may opt out at any time.
Host's reserve the right to remove any links that do not pertain to the #AskAwayFriday theme.
Lifestyle Blogger, Brand Ambassador, YouTuber & Media Influencer
at
TheMrsTee
Tiffany is the ' Tee' behind TheMrsTee - a Lifestyle Blog created as a place to share her love of all things Faith, Family, Fashion, Food, Fun, Tech & Travel. Tiffany has established her influence within both the Blogging & Vlogging Communities. As a Brand Ambassador, Tiffany has the opportunity to promote and support the brands she loves the most with her own unique perspective. Tiffany has extended her presence beyond her URL to Television as a Panelist for the MomsEveryday TV Show for 2 Seasons and to the stage as a Cast Member of the Finale Season of The Listen To Your Mother Show. A 2016 BlogHer VOTY Award Honoree, Contributing Author with Modern Social f/k/a iBlog Magazine and BlogHer. Growing herself as a Brand and Influencer are always at the center of Tiffany's passion.
Latest posts by TheMrsTee (see all)