Recently I've been trying to increase my presence and influence with Facebook Live. It isn't working. I mean yes I'm on there but I'm just not feeling like I'm getting it and I'm stressed!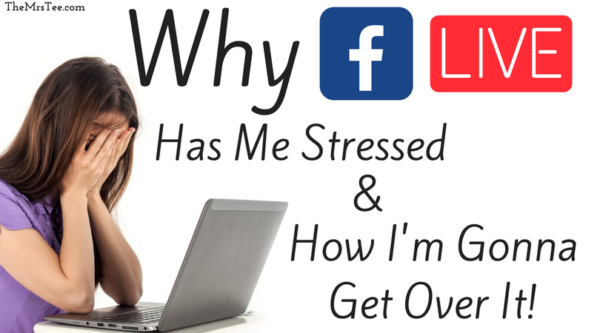 You know me. I'm okay with the camera,
videos
, Vlogging even
TV
!! Yet there's something about this whole Facebook Live thing that is messing with my head!! What is it about FBLive that gets me flustered to the point where I forget my thoughts? It's The LIVE!
Why Facebook LIVE Has Me Stressed
Facebook Live has taken me to an unfamiliar place. Nerves. Its so crazy. I've been doing videos for over 3 years with no issues. I love them. I record
vlogs for live coverage of events
. 1 takes no take backs. Yet Facebook Live has me shook!
Its not the video. No. Video I can do. It's not even the camera. I love the camera. It's that ICON! That darn little viewer icon. Every time it pops up I'm done. I loose my thoughts, my composer and my sanity!
1 viewer
3 viewers
0 viewers
It's a rollercoaster and my confidence level is not taking the ride very well. I can be mid sentence and when that little thing pops up I'm a mix of excited grateful and anxious. This is me the entire time!! It's wrecking me people and it has to stop. I'm not this person and I need to fix this soon.
So besides writing this post to vent a bit and this video to get my creativity flowing I've decided to make a plan.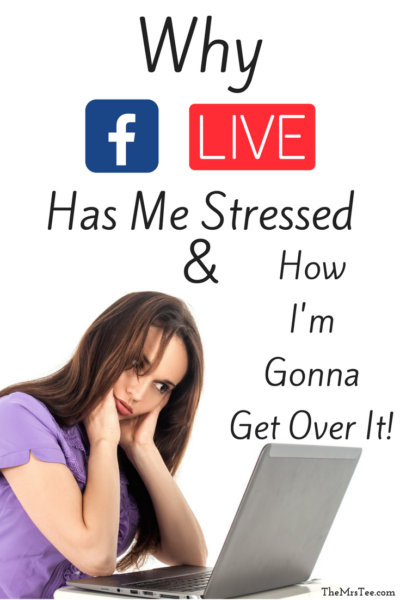 How To Get Over It!
Step 1
Breath
I need to relax or I will never get this down. Inhale. Exhale. I find I hold my breath when I'm super nervous so this is a simple yet important step for me to remember.
Step 2
Prepare
Have an outline or bullet list of what you want to be sure to cover during your Facebook Live. There's nothing like dead air when you can't remember what you wanted to say.
Step 3
Just Keep Going
Yes Dory is my spirit animal! Remember that 'dead air' I just mentioned. One way to get past that even if you forget or your train of thought derails: just keep talking! Chat with whatever viewers are there and if there aren't any – make believe! Stay engaged!
Step 4
Promote
I think part of why I may not see those viewer numbers popping up during my sessions is they don't know I'm there. This is where promoting the fact that you are on Facebook Live consistently can be key.
Did you know there's a way to receive a notification whenever your favorite folks go live? I've been using it since the jump but I'm thinking everyone may not know so I'm gonna tell them (
and you
) how to activate it.
Setting it up is super easy:
Go to your Facebook Page, Select Settings, Scroll to Notifications, Scroll Down To Live Videos and Select ON.
You can also select to be notified of specific Pages Videos by selecting the 3 dots during one of their Live Videos and Turning On Notifications.
That's it. Now whenever your favorite Facebook friends (
or I
) go Live, you'll be among the first know.
There ya have it folks you know the why I've been stressed out with Facebook Live and now you know how I'm gonna get over it. So if you don't already feel free to
LIKE TheMrsTee On Facebook
and Stay Tuned because I'll be there!

Lifestyle Blogger & Media Influencer
at
TheMrsTee
Tiffany is the ' Tee' behind TheMrsTee. Tiffany is a BlogHer VOTY Award Honoree as well as a Contributing Author with Modern Social f/k/a iBlog Magazine and BlogHer. Growing herself as a Brand and Influencer are always at the center of Tiffany's passion. As a Brand Ambassador, Tiffany has the opportunity to promote and support the brands she loves the most with her own unique perspective. Tiffany has extended her presence beyond her URL to Television as a Panelist for the MomsEveryday TV Show for 2 Seasons and to the stage as a Cast Member of the Finale Season of The Listen To Your Mother Show.
Latest posts by TheMrsTee (see all)