So I came across this really amazingly fun LinkUp called "I'm The Kinda Girl Who…" while scrolling through the Blogs I stalk follow through Bloglovin.  It is hosted by Holly from Hey, Hollywood and I think it is the best thing ever!  So, enough chatting from me and let's get to the part where you find out that
I'm The Kinda Girl Who…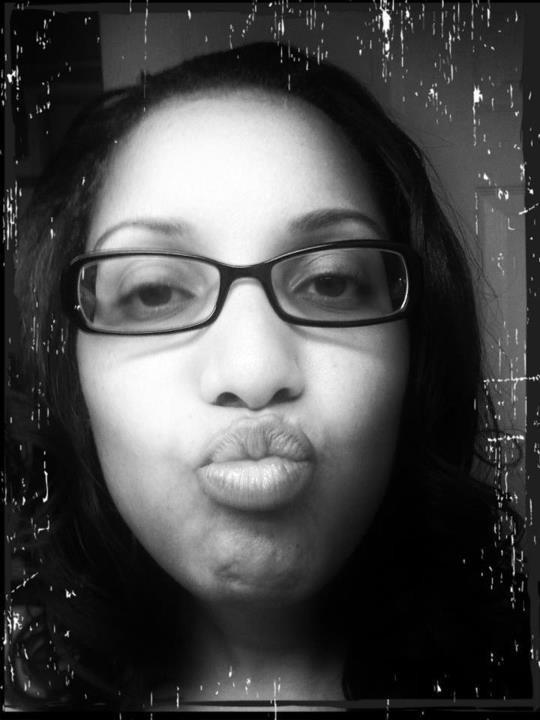 ♥tends to do a lot of duck faces or kissie pouts in my selfies.  it's not intentional it just kinda happens. i guess i'm trying to send out a bit of love?
♥will watch en entire season (or 4) of a show that I find randomly on Netflix or whatever online stream site I have found this week.  I can't help it.  If I like I want more…more…more.
♥eats as if food is going out of style.  no seriously I. Love. To. Eat. PERIOD.  I have no worries about if a girl should eat 'like that' if it's good and I want some I want a lot.  sorry not sorry.
♥drinks way to much soda.  i know it and well i honestly don't care.  i love my fizzy drinks and they love me.
♥plans things down to the last moment.  i try to consider every possible outcome and scenario to have a back up for each one.  this can be ummm time consuming and bit annoying to my spontaneous Hubby but hey…it's me.
♥can't shop alone.  i try i do. i will hover over a rack or item for 15-20 minutes debating if i should make the leap to the register. is this in style? does it look good? am i getting my money's worth? i usually end up snapping a pic and sending it to Hubby (he's my best shopping buddy) or going home and dragging him back with me.
♥will stop reading for 6 months then read 12 books in less than 2 weeks.  i dunno.  i have phases.
♥has kept a journal since 4th grade and often goes back to see what i was thinking 'way back then'.
♥checks everyone else's grammar, punctuation, etc.  like right now i am dying inside with every keystroke because i am not using capital letters. but hey, YOLO right?  LOL
♥has a bad habit (yes i know it's bad) of cutting people off when they talk because i'm so scared i may loose my thought by the time they finish theirs. i promise i'm trying to do better.
♥loves going for a nice country road ride with the Hubby on his motorcycle. it's so calming and even though i get scared of the speed at times it's still the good kinda scare.  an adrenaline rush.
♥is a tomboy on the inside with a pretty girlie coating on the outside.  who can't love something with a bit of pink and sparkle and a great crunchy filling?
♥blushes a bit every time one of my 17 year old son's friends thinks i'm his sister instead of his mom. i wonder how long before they stop?
♥tends to love hard and long.  if i love you i'm in it for the good and bad.  but if you cross me or abuse me…well….i'm too nice to be mean but i won't be a doormat either.
♥uses sarcasm as my second language.  it can be hard at times because i think i may need to travel with an interpreter 😉
♥has a really nerdy sense of humor. i have a movie or song reference for any and every situation.  i will insert a song lyric with no thought to if anyone else will get it or not.
♥i love socks.  like seriously it's an issue.  i only have two feet. right now my current obsession is with the long knee socks.  they're awesome! i even mix-match them at times 😀
♥watches and purses.  they kinda have a hold on me.  Hubby says i am taking over every closet.  i think that means i need one just for them, don't you?
How much fun was this?  I am so excited and happy that I stumbled across it and can't wait for the next one…maybe you can join in too!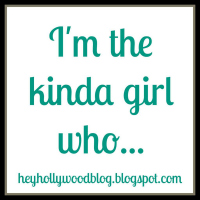 Lifestyle Blogger & Media Influencer
at
TheMrsTee
Tiffany is the ' Tee' behind TheMrsTee. Tiffany is a BlogHer VOTY Award Honoree as well as a Contributing Author with Modern Social f/k/a iBlog Magazine and BlogHer. Growing herself as a Brand and Influencer are always at the center of Tiffany's passion. As a Brand Ambassador, Tiffany has the opportunity to promote and support the brands she loves the most with her own unique perspective. Tiffany has extended her presence beyond her URL to Television as a Panelist for the MomsEveryday TV Show for 2 Seasons and to the stage as a Cast Member of the Finale Season of The Listen To Your Mother Show.
Latest posts by TheMrsTee (see all)