All throughout the Winter and craziness of the weather this year I was wishing and hoping for sunshine and warm days.  The part I forgot is that with that sunshine and warm weather comes the pollen, weeds and fast growing grass that overtakes us every Spring.  It didn't fail this year, once again we are THAT lawn on the block!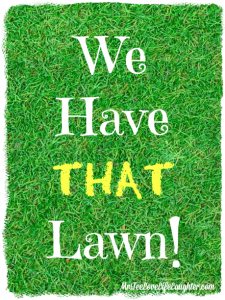 You know the one.  The one whose grass has no less than 4 different kinds, a field of yellow 'flowers', ankle high weeds and simply looks as if no one has been there in months.  That's us.  Hi how are you?  Yet I promise you that only last week the lawn was brown and barely had a hint of grass.  So what happened?  Spring.  Spring sprung and it landed right on my front (and back) yard.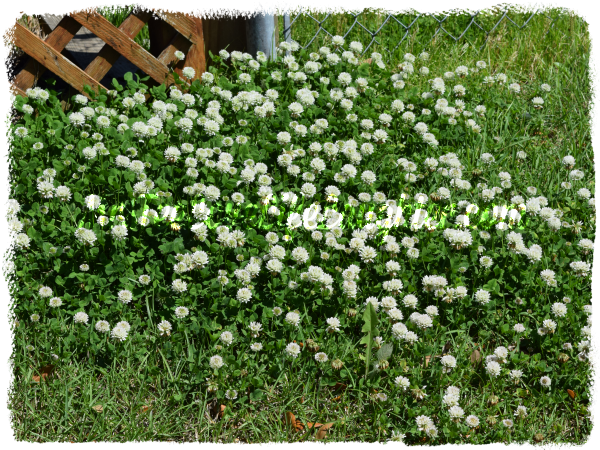 Now don't get me wrong, it's not that we don't care how our lawn looks but both my Hubby and I are city kids.  The whole weeding, mulching, mowing thing is just not our cup of coffee (yeah I don't do tea that often).  We tried.  We got all the gear, the mower, the tools and such but we have a corner lot.  Our lawn is HUGE!  No seriously it is plus we have a back yard of equal size that has a tendency to become a knee length maze of grass varieties, weeds and springtime fund *sarcasm implied heavily*.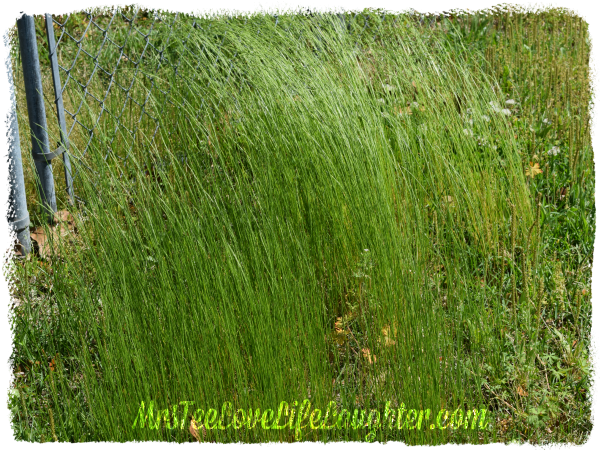 So last year after weeks of trying to keep up with nature's bounty, we gave in and hired a lawn guy.  He came in a rescued us before the house disappeared completely. Yet this year we apparently waited too long.  I called to schedule a yard intervention and he was completely booked.  I guess we aren't the only people with THAT lawn but we will have to be for at least another week.
How do you tackle the growth of Spring?
Are you a green thumb master with a mini yard supply in your garage?
Do you hire an expert to give your yard a makeover?
Lifestyle Blogger & Media Influencer
at
TheMrsTee
Tiffany is the ' Tee' behind TheMrsTee. Tiffany is a BlogHer VOTY Award Honoree as well as a Contributing Author with Modern Social f/k/a iBlog Magazine and BlogHer. Growing herself as a Brand and Influencer are always at the center of Tiffany's passion. As a Brand Ambassador, Tiffany has the opportunity to promote and support the brands she loves the most with her own unique perspective. Tiffany has extended her presence beyond her URL to Television as a Panelist for the MomsEveryday TV Show for 2 Seasons and to the stage as a Cast Member of the Finale Season of The Listen To Your Mother Show.
Latest posts by TheMrsTee (see all)