Review Or Sample Copy Disclosure
Summertime in North Carolina is humid, hot and hot. Wait! Did I say hot? I'm talking 80 degree weather by 8 in the morning – on a good day! So when I was approached by Matilda Jane Clothing to have the chance to pick a piece from their collection I jumped at it. I've been on the hunt for cool easy livin' summertime dresses and Matilda Jane gave me exactly what I've been looking for!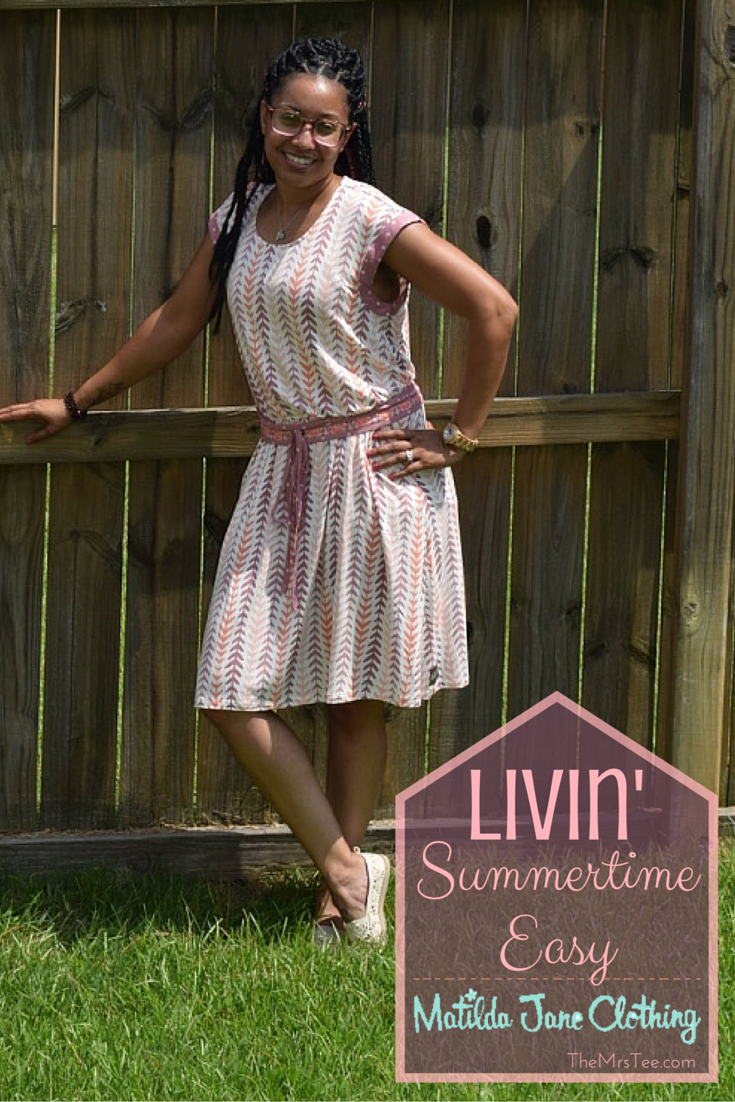 Living' Summertime Easy
Summer days and I have still have a love/hate relationship at times. I'm a summer baby – born near the start of August I love the season and I get to celebrate my Birthday with awesome weather and sunny days BUT dressing for these summertime days can be a challenge at times. I have recently started a true love affair with summer dresses. They let me stay stylish while still staying cool, comfortable and still livin' summertime easy!

When I headed over to the Matilda Jane Clothing website I knew I wanted cute, stylish and most importantly fun. I found that with the Fortune Teller Dress. The print is so fun with a combination of cool earthy tones and fun designs. The belt helps bring even more with a pattern that although different from the dress totally compliments it. I knew that this dress would be perfect for my summer fashion fun!
Flavors For All!
Matilda Jane Clothing has a look for everyone! Kids, Adults and Kids at Heart!!! You can have the fun of matching your prints and styles with your daughters' or finding patterns and styles that compliment each other perfectly! Matilda Jane Clothing may be my go-to source for our next family photo shoot!?!
Matilda Jane Clothing's designs are youthful. Playful. And expressive. Our whimsical approach to texture, pattern and color results in designs that capture the spirit and imagination of childhood. Remember when your grandpa let you pick your own flavor of ice cream for the first time? That's what being a Matilda Jane girl is all about. Lucky for you, gals of all ages and sizes can join the fun! Matilda Jane Clothing is available in girls, tweens and adults. Flavors for all! —Matilda Jane Clothing
Matilda Jane Collections with names like Happy and Free and Friends Forever Matilda Jane brings the free spirit of summer into a fun look with each piece they offer. The Fortune Teller Dress is so soft and easy  to wear. I felt light and breezy as soon as I put it on. The fit was loose enough to be comfortable but still fit and gave me the style I love. I paired it was my favorite pair of comfy summer flats and even though the day hit the high 80s I felt great and stylish the entire time.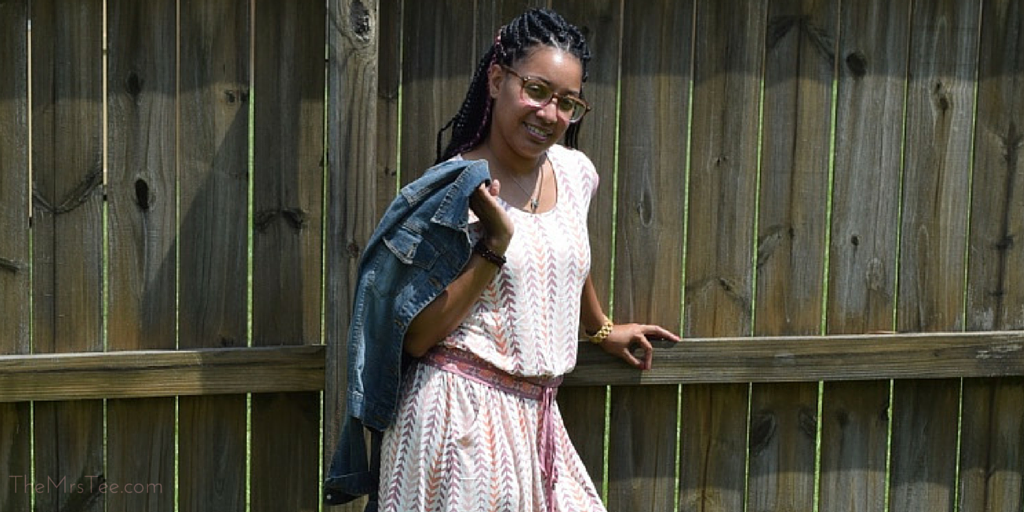 Become A Jane!
Matilda Jane Clothing is also unique in that they offer opportunities to become a partner in the fun through their Hosting Programs. You can find your own success as a Trunk Keeper selling and helping bring Matilda Jane Clothing to your community. What is a Trunk Keeper?
Matilda Jane Clothing is exclusively sold through our Trunk Keepers, most often at a Trunk Show. A Trunk Show is when a Jane—it could be you—hosts a party where a Trunk Keeper showcases the amazing new styles that Matilda Jane has to offer. It's like a personal shopping event, right in your living room. Both you, your guests and their girls will be able to experience the newest Matilda Jane Clothing collection firsthand, try on the line and feel the incredible amount of love that was put into each and every piece. As host, the Jane is able to share the love and gather discounts toward her own purchase. —Matilda Jane Clothing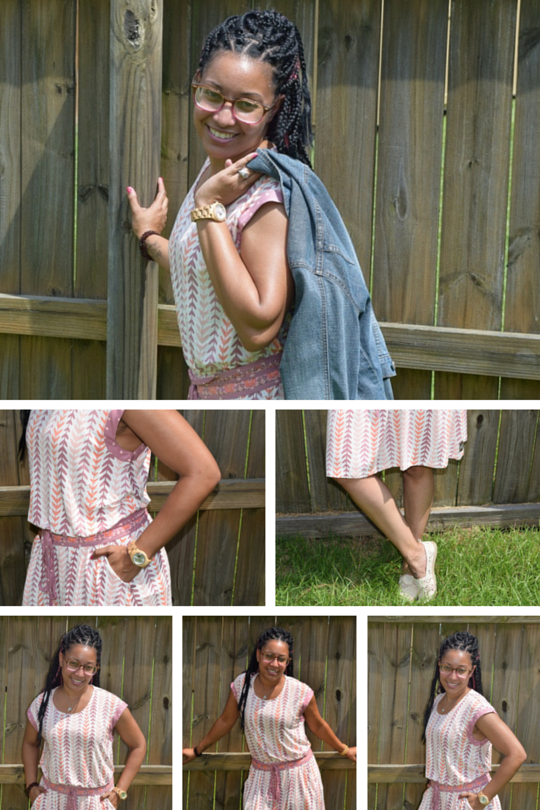 Becoming A Matilda Jane Trunk Keeper can offer you the chance to not only earn extra income but to bring the fun, whimsical and quality of Matilda Jane to your friends and family. There are local Trunk Keepers all around and you can find one near you easily. You can also visit Matilda Jane on Twitter, Instagram, Facebook and Pinterest! If you're in the Fayetteville, NC reach out to my Trunk keeper, Marciava via email or Facebook and she will get you on your way to finding your Matilda Jane Style!
Good Luck Sale!
Now through July 17th Matilda Jane is having an awesome Sale! The Good Luck Trunk Sale is the perfect opportunity to add a bit of whimsy to your summer style and make sure you are livin' summertime easy!

Lifestyle Blogger, Brand Ambassador, YouTuber & Media Influencer
at
TheMrsTee
Tiffany is the ' Tee' behind TheMrsTee - a Lifestyle Blog created as a place to share her love of all things Faith, Family, Fashion, Food, Fun, Tech & Travel. Tiffany has established her influence within both the Blogging & Vlogging Communities. As a Brand Ambassador, Tiffany has the opportunity to promote and support the brands she loves the most with her own unique perspective. Tiffany has extended her presence beyond her URL to Television as a Panelist for the MomsEveryday TV Show for 2 Seasons and to the stage as a Cast Member of the Finale Season of The Listen To Your Mother Show. A 2016 BlogHer VOTY Award Honoree, Contributing Author with Modern Social f/k/a iBlog Magazine and BlogHer. Growing herself as a Brand and Influencer are always at the center of Tiffany's passion.
Latest posts by TheMrsTee (see all)