"Disclosure: This is a sponsored post for SheSpeaks/Kaplan Test Prep. I received compensation to write this post, and any opinions expressed are my own, and reflect my actual experience."
That day in June when I watched my 17 year old 'baby' walk across the stage and turn to me with that diploma in his hands was one I knew was going to come. Yet the journey we took to get there wasn't always easy. Little did I know that our journey to college was going to be even more challenging mainly because we weren't really ready. Looking back, I know if we had the help of the KapMap we would have definitely been more aware of the journey that lay ahead of us.
When I attended college I was a new teen mom holding down 2 full time jobs while trying to balance full time classes. It wasn't easy but I did it. The thing is I went into it without any knowledge and very little help on how to manage my applications, FASFA, Loans or anything in a smart way. This left me with outstanding loans, crazy interest rates and still very little knowledge on how most of it happened.
What Should We Do?
As my son started his Sophomore year of High School I started to worry and wonder when we needed to begin the process to make sure he was more prepared than me. I spoke with his guidance counselor and was told that he had been given a schedule of what he needed to do by when to be ready. Ok this should be easy enough right? Well this 'schedule' was much more like a generic list with little to no guidance for either him as a student or me as a parent.
After making it known that I needed more help than this one sheet of paper we were told that the school would handle everything with him as it needed to be done. Even though I still felt a bit uneasy I took them at their word and we went on with the school year. I would periodically ask my son if he had done any college prep and the answer was he had filled out some forms they told him were needed. Ok, things were being done, I thought.
He Missed It.
Then came Junior year and I knew that there were definitely things that needed to be done. I approached the school again and was told that every Junior was being met with and prepped for what they needed to do and when. Great. That is until we found out that my son had missed his SAT test (the only one being offered that year) because of an absence during the class announcements and sign ups. That's right. He missed it.
So now I was in full on panic mode and ended making several phone calls and last minute begging sessions with various administration to get him into another schools SAT Test Day. Why didn't we know anything? What were we doing wrong? These were questions that I kept having as I watched my son cram and stress over a test he was supposed to have taken months prior.
Senior Year.
As we made it to Senior Year I was exhaling less and less. My son had only one school in mind but I knew he needed to prepare for the just in case situation of not getting in. We attending a College Fair and finally chose a few other options. The applications went out and the fees were paid. We waited.
The day the acceptance letter arrived was one I both dreaded and anticipated. The look on my Teenager's face as he opened that letter and saw the word 'Congratulations' in the first paragraph I was beyond happy and excited for him yet my heart was still in overdrive with the thought of what our new journey would take.
He'd made it. He had an acceptance, scholarship offers and a desire to excel but there was still dorm fees, book fees, financial aid….so many things to do to make his journey an easy one.
Let's Do This.
I pulled up my Momma sleeves and started working towards a goal. Check In Day. It was in less than 4 weeks because of his early start for Marching Band and we had a lot to accomplish. My Hubby was amazing but I must admit we always felt like we were playing catch up. Each path we took we realized there were so many things that should have already been done that we were only just beginning. Still we pressed forward.
I am so thankful to say that we were able to finish my son's journey to college with a few detours and bumps along the way but definitely with a greater appreciation for planning and knowledge. Needless to say having the KapMap would have definitely been helpful. The month by month guide for each year of high school letting us know what we should be doing and by when could have eliminated a lot of frustration. Still I count this as a learning process and a lesson learned.
Next Time.
They say hindsight is always 20/20 and in this case I can definitely say that is true. I look back on our journey to college and realize that it didn't need to be nearly as stressful as it was if only we knew better, knew more and knew how.  t still have 3 more children to prepare and get started on their journey to college and I know that I plan onKapMap as one of our must have tools to help us make their journey to college detour free.
Click the Image below to download Your KapMap Here and help make your child's #JourneyToCollege Detour Free…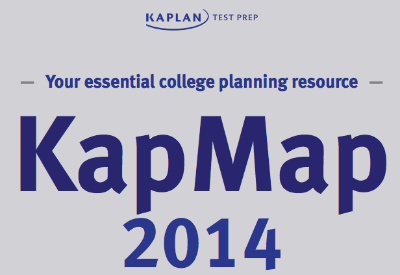 Special Offer!
Kaplan is also offering a Special Offer from Now through August 28th:
Save $100 when you enroll in Kaplan's 

SAT and ACT course

 Promocode: SHESPEAKS100.
Disclosure of Material Connection: This is a "sponsored post." The company who sponsored it compensated me via a cash payment, gift, or something else of value to write it. Regardless, I only recommend products or services I use personally and believe will be good for my readers. I am disclosing this in accordance with the Federal Trade Commission's 16 CFR, Part 255: "Guides Concerning the Use of Endorsements and Testimonials in Advertising."
Lifestyle Blogger & Media Influencer
at
TheMrsTee
Tiffany is the ' Tee' behind TheMrsTee. Tiffany is a BlogHer VOTY Award Honoree as well as a Contributing Author with Modern Social f/k/a iBlog Magazine and BlogHer. Growing herself as a Brand and Influencer are always at the center of Tiffany's passion. As a Brand Ambassador, Tiffany has the opportunity to promote and support the brands she loves the most with her own unique perspective. Tiffany has extended her presence beyond her URL to Television as a Panelist for the MomsEveryday TV Show for 2 Seasons and to the stage as a Cast Member of the Finale Season of The Listen To Your Mother Show.
Latest posts by TheMrsTee (see all)