So it's been one month today that we dropped of The Teenager to begin his College Life. One month since I packed up his clothes, tried to make sure he had everything he could ever need and sent him out there on his own. It's also been about 2 weeks since I got a text message saying 'miss home'.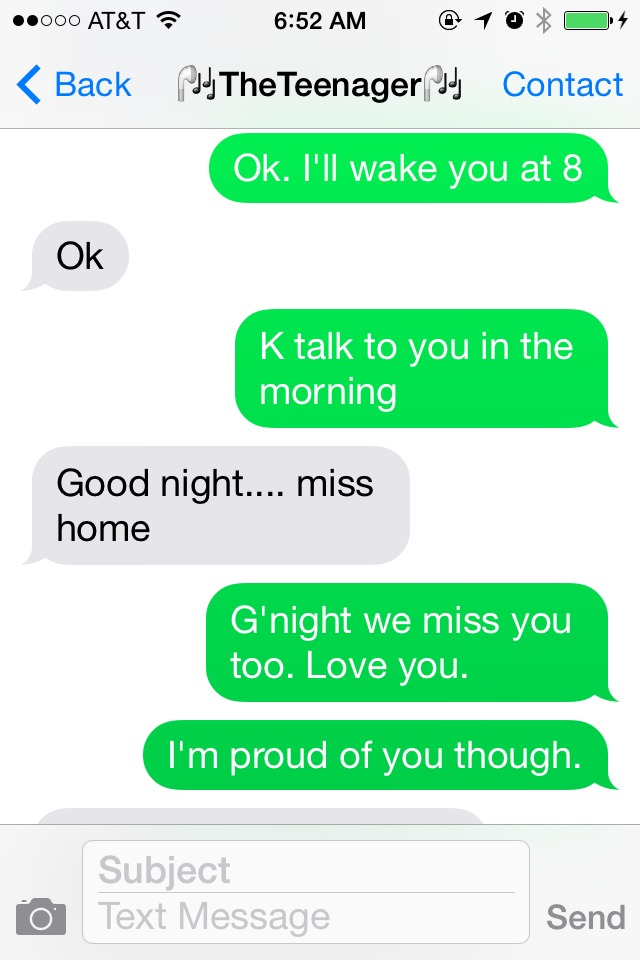 Two little words that cut my heart so deep. Home misses him too. I think we have both been putting on that brave front for each other's benefit. Each one of us knowing that the other was having a hard time adjusting but still wanting to be sure neither of us worried too much. Still, in that moment I guess he had to say it and I think I needed to hear it.
We had spent so much time talking about what needed to be done: forms, schedules, payments and all that stuff that is necessary for College but never actually discussing the part about him not being home. Never mentioning the moments missed and the memories he would not be a part of.
Today was my youngest Girlie's 1st day of school. He wasn't here and she noticed. She asked if she could call him or see him on the phone. I told her he was still asleep (it was 5am) because he didn't have to be at school until later (2pm – college life LOL). She simply shrugged her shoulders and said I just wish he was here. So did I.
My oldest, The Teenager, has been a part of all their moments and memories and not having him here is something they aren't really used to yet. They often ask when he is coming home, why did he have to go away to school…all of the questions that run through my own mind when I have those moments of missing him. Still I know that this is a milestone in his life. A moment he needs to experience and memories he needs to make on his own.
So I comfort them. We call when we can and we send a lot of pictures! I know in my heart that I prepared him in every way I could. He asked his questions and I answered. I prayed, prepped and promised that he would be fine and we would look back and think all our worrying was silly. I know we will.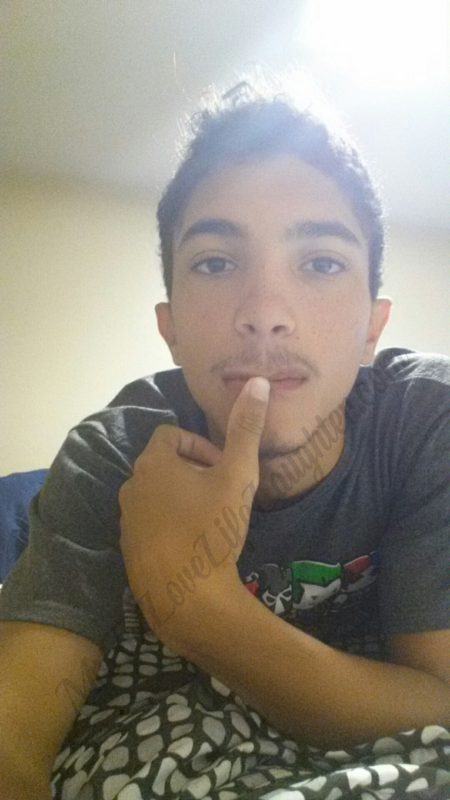 As he sends photos of his fun and his memories I smile and know that even though he may miss home and we definitely miss him it will all be worth it when I see him cross that second stage in 4 years.
Lifestyle Blogger & Media Influencer
at
TheMrsTee
Tiffany is the ' Tee' behind TheMrsTee. Tiffany is a BlogHer VOTY Award Honoree as well as a Contributing Author with Modern Social f/k/a iBlog Magazine and BlogHer. Growing herself as a Brand and Influencer are always at the center of Tiffany's passion. As a Brand Ambassador, Tiffany has the opportunity to promote and support the brands she loves the most with her own unique perspective. Tiffany has extended her presence beyond her URL to Television as a Panelist for the MomsEveryday TV Show for 2 Seasons and to the stage as a Cast Member of the Finale Season of The Listen To Your Mother Show.
Latest posts by TheMrsTee (see all)