This was the day. After our lunch with Winnie & Friends yesterday, I searched the My Disney Experience App and scored 9 reservations for Dinner at the Akershus Royal Banquet Hall WITH PRINCESSES!  We were going to be dining with royalty, finally! It was in Epcot and the perfect way for us to close out our last days at the Walt Disney World Parks.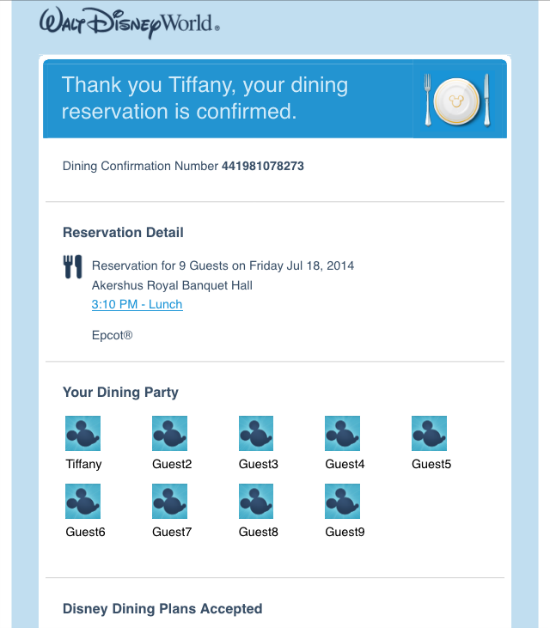 As we walked through Epcot we explored the different countries and sites they offered and the Kiddies even had the chance to meet Princess Jasmine and Aladdin. Epcot is more sites, culture, food and discovery than rides but it was a great break from the rush of searching for the shortest line or making our next FastPass. We did take a realizing ride on The Seas With Nemo and Friends and then explored the Aquarium a bit afterwards. Then we simply  strolled, browsed and took our time as we made our way to date with royalty.
This slideshow requires JavaScript.
When we arrived we Checked-In at the Akershus Royal Banquet Hall in the heart of Norway and waited for our name to be called. In less than 10 minutes we were walked to a corner of the palace and there standing before us was Princess Belle. She was there to take 3 complimentary photos with our family. I immediately went into Momma organizing mode and said we would have 1 of Belle with all the boys, 1 with all the Girlies and then the final one with the entire family.
We were then escorted our table and greeted by our serve Mikkal where we found out that in addition to our choice of several different 3 course meals we would also be able to make our choice of plates form the appetizer bar.  Mikkal said that as we ate the Princess parade, meeting and photo opps would be starting shortly. Everything was so regal. My Kiddies were in total awe (even the Teenagers). As we sat, we spotted Ariel across the room chatting with a few of her royal guests. Next Cinderella strolled by followed shortly by Snow White and Aurora! We could barely contain our excitement.
Then we heard a Grand Announcement:
"All Princesses and Princes please meet with your favorite Princesses for the Grand Parade through the Banquet Hall!"
Our Girlies didn't know what to do with themselves and neither did our Buddie Boy…he had been flirting with every Princess we met since getting here and now he was going to be surrounded by them! The Kiddies lined up and I snapped away as they perfected their Princess waves and walked all through the Banquet Hall with Disney Royalty. When they returned to the table we could barely keep them still for all the joy they had in their little bodies.
This slideshow requires JavaScript.
Yet Hubby and I were more than happy to stay seated because the half roasted chicken, mashed potatoes and fresh veggies were definitely taking up all our attention. The Teenagers were enjoying dishes such as smoked salmon and open faces salmon sandwiches.
It was finally our turn. Slowly each Princess made her way to our table and not only did they each pose with out Kiddies but she chatted with, complimented and spent time with them. My Buddie is was in little boy heaven surrounded by the Princesses he is usually annoyed by in my Girlies movies yet for some reason this day he couldn't hug them long enough… LOL I was so impressed by how Disney Royalty took the time to treat each of my Kiddies like royalty as well.
To end our beautiful day we headed back over to the Magic Kingdom via the Monorail and made it there just in time to find prime positioning at the curb of Main Street USA for the Main Street Electrical Parade. I could not think of a better way to spend our last night in Disney. After the parade, several Mickey Light Stick purchases (yeah they talked me into them) and a few yummy frozen lemonades we made our way back to the Resort buses and to the comfort of our home for the week.
This slideshow requires JavaScript.
I have to admit that night was bittersweet because I knew it was my last in a place I didn't realize I could come to love so much so fast. Still, we had one more day to enjoy and a good night's sleep was just what I needed to make sure I enjoyed it to the fullest.
Do you have vacation memories that you know will last a lifetime?
What made them so special?
**Disclosure of Material Connection: I have not received any compensation for writing this post. I have no material connection to the brands, products, or services that I have mentioned. I am disclosing this in accordance with the Federal Trade Commission's 16 CFR, Part 255: "Guides Concerning the Use of Endorsements and Testimonials in Advertising."
Lifestyle Blogger & Media Influencer
at
TheMrsTee
Tiffany is the ' Tee' behind TheMrsTee. Tiffany is a BlogHer VOTY Award Honoree as well as a Contributing Author with Modern Social f/k/a iBlog Magazine and BlogHer. Growing herself as a Brand and Influencer are always at the center of Tiffany's passion. As a Brand Ambassador, Tiffany has the opportunity to promote and support the brands she loves the most with her own unique perspective. Tiffany has extended her presence beyond her URL to Television as a Panelist for the MomsEveryday TV Show for 2 Seasons and to the stage as a Cast Member of the Finale Season of The Listen To Your Mother Show.
Latest posts by TheMrsTee (see all)