Press/Media Coverage Disclosure   No Material Connection Disclosure
It's A New Month which means New Movies! April is bringing warmer weather and longer days which means more opportunities to sneak away to the theater! This month is set to bring Action, Drama, Fun, Thrills PLUS A Disney Feature – I can't wait to share my Must See Movies!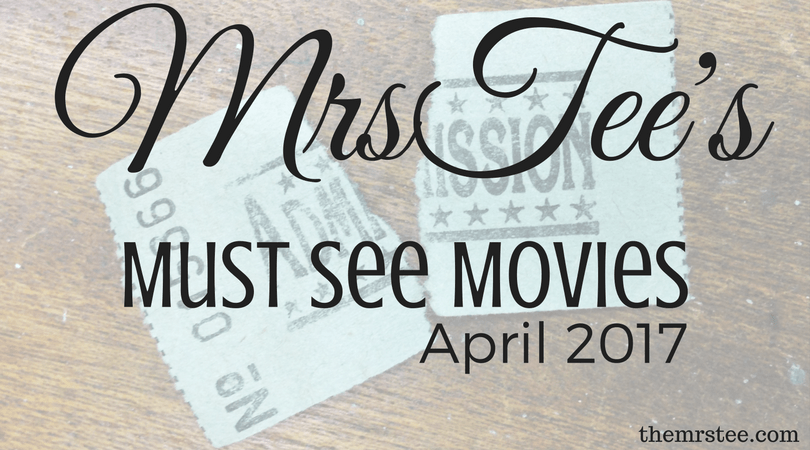 I normally try to limit my number of picks to around 5 but thing month has so many that I want to see I'm going to give myself a bit of creative privilege to go a bit over that. Are you ready? Here are my picks . . .
SMURFS The Lost Village
Okay. I admit SMURFS The Lost Village may be more for me than my Kiddies. I love any and all things that remind me of those much anticipated Saturday morning cartoons from my childhood. We saw the first SMURFS Movie in 2011 and I loved it. My kiddies had no point of reference then so they liked it but didn't really get why Mommy was so excited 🙂 This time around they have something to reference and I think they will enjoy almost as much as I know I will!
This movie brings back all our favorite Smurfs: Brainy (voiced by Danny Pudi), Clumsy (voiced by Jack McBrayer), Hefty (voiced by Joe Manganiello), Smurfette(voiced by Demi Lovato)  and Papa Smurf (voiced by Mandy Patinkin) as well as a few newly-discovered Smurfs I am dying to meet like SmurfStorm (Voiced by Michelle Rodriguez)!
Follow SMURFS The Lost Village:  Twitter, Facebook, and Instagram
#SmurfsMovie
In Theaters: April 7th, 2017
gifted
You know those movies you just know you're gonna need an arm to lay on to watch? That's what gifted seems to be for me. Chris Evans who just finished warming my heart last month in The Shack and McKenna Grace are bringing the story of a young girl who simply wants to be loved in spite of her gifts and a man who gives her that and so much more. I can't wait to see this for a bit a Momma time – just me, my nachos and the Hubby's arm!
Follow gifted: Twitter, Facebook and Instagram
#giftedMovie
In Theaters: April 7th, 2017
Going In Style
Going In Style had me at Morgan Freeman and Sir Michael Caine! I've always loved both of them in their most popular dramatic roles but when they put their talent to work in comedies it's always a recipe for classic comedic perfection!
I can't wait to see how these men take on the system and the cops in this sure to be hilarious comedy!
Follow Going In Style:  Twitter, Facebook and Instagram
#GoingInStyle
In Theaters: April 7th, 2017
The Fate of The Furious
This movie has my loyalty from the first in the series. I can't wait to see where the paths of Dom (Vin Diesel) and Letty (Michelle Rodriguez) take them this time around. The movie is destined to be a hit bringing back fan faves Roman (Tyrese Gibson) and Tej (Chris 'Ludacris' Bridges).
I must admit I have been a bit sad since the death of original cast member – Paul Walker BUT this cast has become a family on screen and off and it always shows in their performances. I'm excited to see this one for sure!
*Psst: Charlize Theron is playing the villain in a major way! Yup. She's doing that! Oh and I may or may not be a bit excited to check out the awesomeness that is Dwayne 'The Rock' Johnson and Jason Statham my favorite chauffeur as well – #JustSayin
Follow The Fate of The Furious: Twitter, Facebook and Instagram
#F8
In Theaters: April 14th, 2017
Disney Feature | Born In China
I always have room for a Disney Movie on my Must See List! Born In China is a movie that shares the stories of families in nature. Pandas, Golden Monkeys and even a Snow Leopard!

"Following the stories of three animal families, the film transports audiences to some of the most extreme environments on Earth to witness some of the most intimate moments ever captured in a nature film. A doting panda bear mother guides her growing baby as she begins to explore and seek independence. A two-year-old golden monkey who feels displaced by his new baby sister joins up with a group of free-spirited outcasts. And a mother snow leopard—an elusive animal rarely caught on camera—faces the very real drama of raising her two cubs in one of the harshest and most unforgiving environments on the planet. Featuring stunning, never-before-seen imagery, the film navigates China's vast terrain—from the frigid mountains to the heart of the bamboo forest—on the wings of red-crowned cranes, seamlessly tying the extraordinary tales together." –Disney Press Release
What I love most about this movies is that it is Rated G – I don't need to worry about anything but warm feelings and happy faces when we go to see this movie. If you're like me and have Disney's Born In China on your Must See List check out these downloadable Fun Panda Facts and this Awesome Activity Pack to help you and the family get ready for the movie!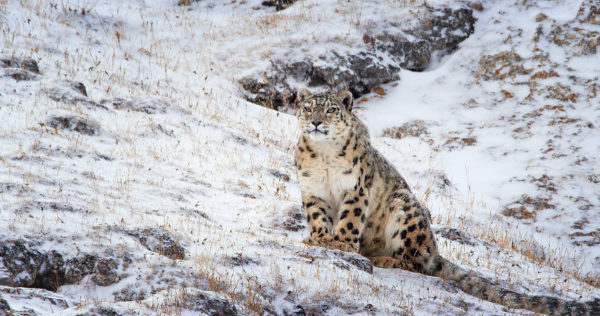 Follow Born In China: Twitter, Facebook and Instagram
#BornInChina
In Theaters: April 21st, 2017
Unforgettable
You guys saw I mentioned Thriller in my intro this month. As you know I don't do scary and I'm very selective on the Thrillers I watch but Unforgettable one has my attention. It feels like it may be a cross between Fatal Attraction (1987) and The Hand That Rocks The Cradle (1992) both of which I absolutely loved. So I'm just a bit excited to see Katherine Heigl and Rosario Dawson bring this relationship battle to the screen.
Follow Unforgettable: Twitter, Facebook and Instagram
#UnforgettableMovie
In Theaters April 21st, 2017
The Circle
Tom Hanks has always and will always be one of my favorite Actors. I am always ready to see him take on another role and this one as in The Circle with Emma Watson who already amazed with her performance as Disney's Belle last month and looks like she will be able to take on this dramatic roll with just as much passion and precision!
Follow The Circle: Twitter, Facebook and Instagram
#TheCircle
In Theaters: April 21st, 2017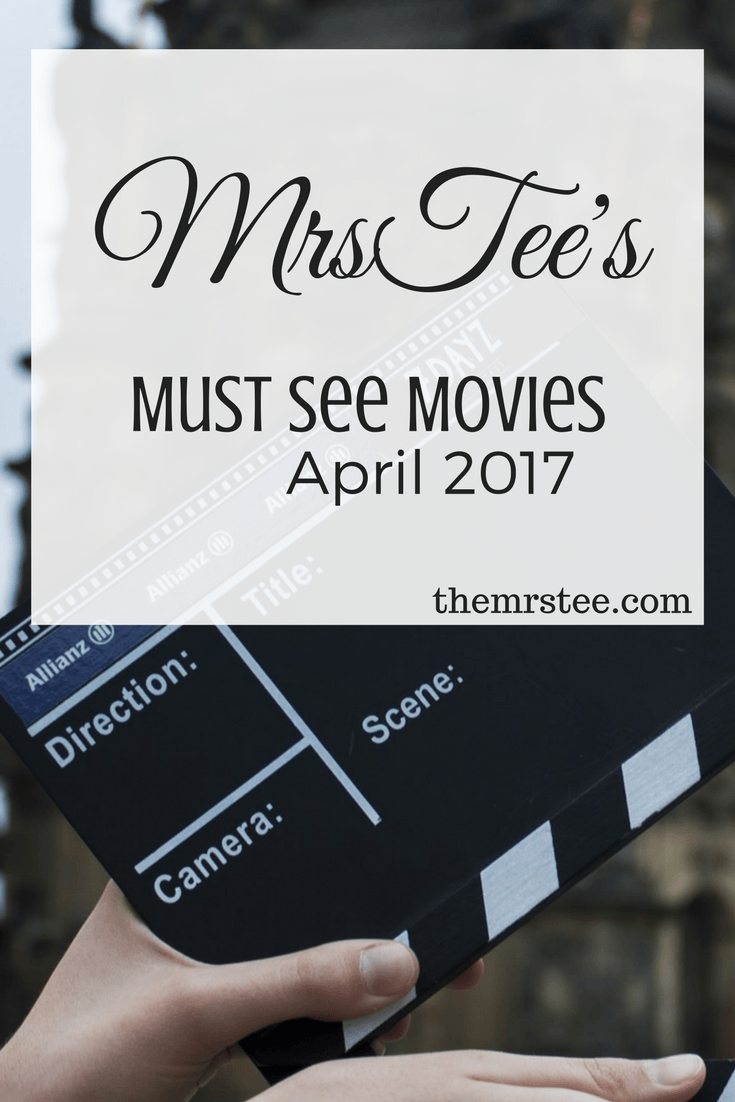 I told you April is set up to be an amazing month for Movie Lovers!


Lifestyle Blogger & Media Influencer
at
TheMrsTee
Tiffany is the ' Tee' behind TheMrsTee. Tiffany is a BlogHer VOTY Award Honoree as well as a Contributing Author with Modern Social f/k/a iBlog Magazine and BlogHer. Growing herself as a Brand and Influencer are always at the center of Tiffany's passion. As a Brand Ambassador, Tiffany has the opportunity to promote and support the brands she loves the most with her own unique perspective. Tiffany has extended her presence beyond her URL to Television as a Panelist for the MomsEveryday TV Show for 2 Seasons and to the stage as a Cast Member of the Finale Season of The Listen To Your Mother Show.
Latest posts by TheMrsTee (see all)