No Material Connection Disclosure
Movies. They are my guilty pleasure for sure.  Netflix, Amazon, On Demand. However I can get to them I do. Still there are some movies that just have to be seen in a theater – especially this month! So I've decided to share my Must See Movies plus why I need to see them.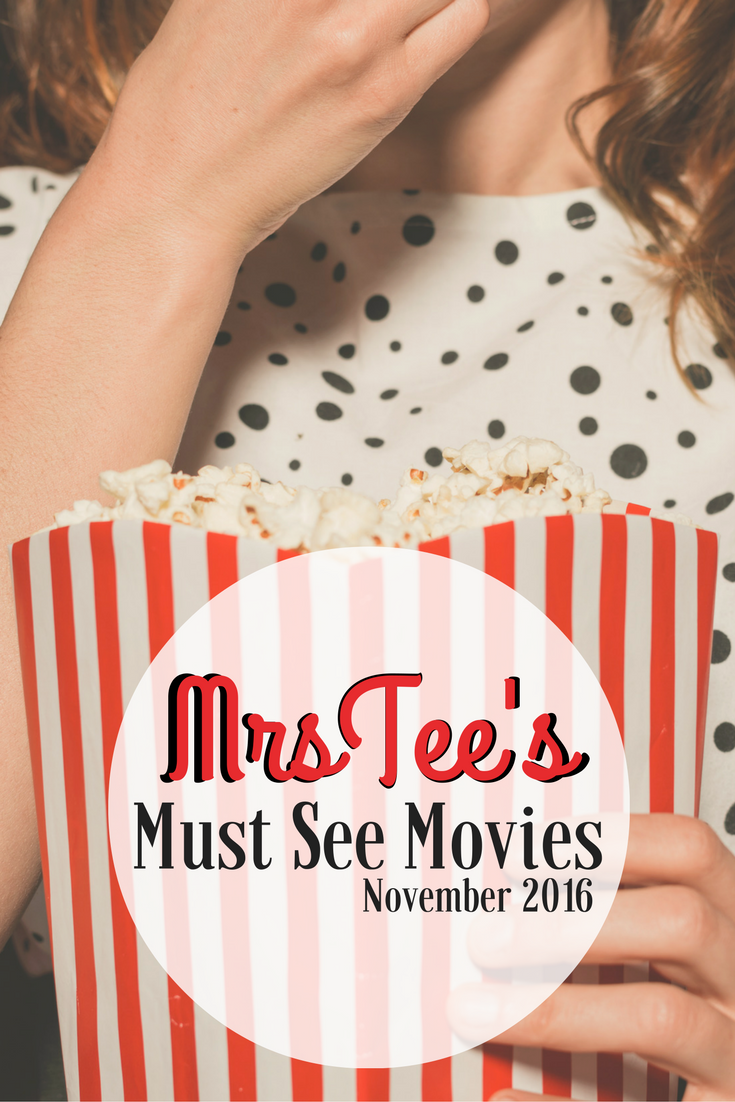 Dr.Strange
Dr. Strange is the latest Marvel Movies release and when I say I have been looking forward to this movie for months! Let's just say it's even in my calendar. So there was no way it wouldn't make my list today.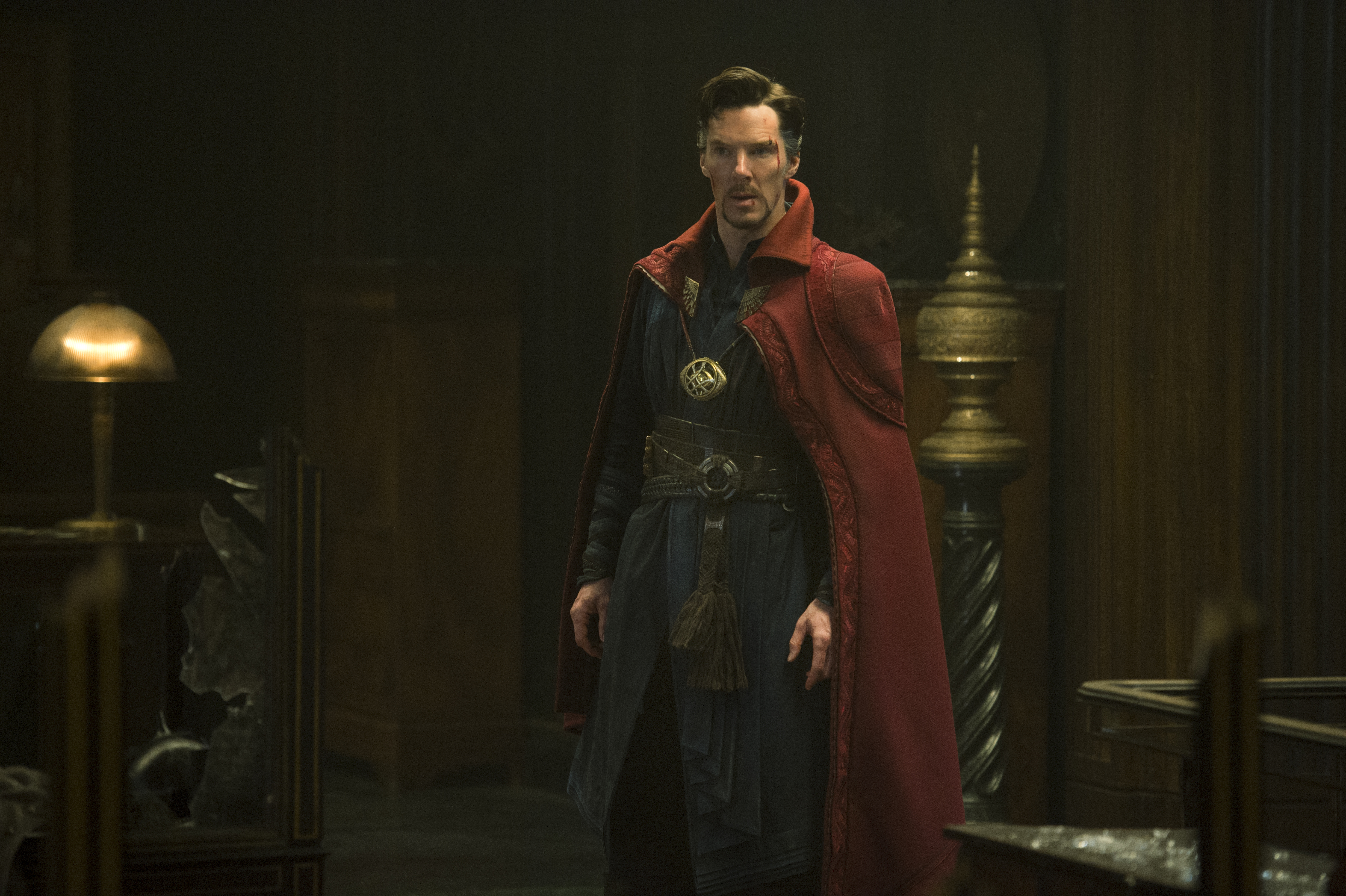 Dr. Strange is being played by Benedict Cumberbatch who I have been fan of since he took not he role of Sherlock Holmes for BBC and getting to see him in this role has my inner comic book nerd jumping for joy! The previews prove that Marvel is not coming short on the quality or the action and I can't wait to see where they take the story of the Doctor who goes from a skilled doctor saving lives of others to the most powerful sorcery saving lives of the world!
Follow Dr. Strange & Marvel Here:  Twitter – Facebook – Instagram – Website
In Theaters: TODAY November 4th
Loving
Loving is the true story of an interacial couple who despite the laws, feelings and beliefs of those around them knew that their life together was worth fighting for. I knew from the time I saw the first preview of this floating around in my Facebook feed that this was a movie I had to see.
I am always a sucker for any Based On A True Story movie. To prep I normally do a bit of my own research on exactly what that true story is so that I can see if the movies stays true. I have done just that on the story of Richard and Mildred Loving. Finding love in the 1960s wasn't easy but finding it with someone of a different race was illegal. Yet Richard and Mildred were determine to be together – no matter what. I can't wait to see how Focus Features will bring this story to the big screen.
Follow Loving & Focus Features Here: Twitter – Facebook – Instagram – Youtube
In Theaters: TODAY November 4th
Hacksaw Ridge
Lionsgate has definitely grabbed my attention with it's upcoming release of Hacksaw Ridge. This 'true story' tells the story of a soldier who chooses to volunteer for battle with no weapons. World War II soldier Desmond Doss took his beliefs with him to the battlefield and in doing so became a true American Hero. Actor Andrew Garfield has been a favorite of mine since Doctor Who and Spiderman.
When you watch a film where battle and the military and the core of the stories plot it can be distracting when things just don't seem true. I am so excited to see that Hacksaw Ridge has been Certified 6 for it's accuracy to the military part of it's story. This definitely has me even more certain that this movie has a spot on my Must See List!
Follow Hacksaw Ridge & Lionsgate Here: Twitter – Facebook – Instagram – Website  
In Theaters: TODAY November 4th
Trolls
Now I know I said I am a movie addict but my Kiddies share my love for all things cinema and they have a few movies that I am just as excited to see as they are!
Thanks to Dreamworks Trolls is bring back my favorite ugly little dolls and giving me a chance to share that love with my kids in such a great way. I am already in love with the soundtrack and now I can't wait to fall for the storyline of Poppy and Branch!
Follow Trolls & Dreamworks: Twitter – Facebook – Instagram – Website
In Theaters: TODAY November 4th
Now if you notice I have a slight dilemma with my picks so far. They ALL open TODAY!! So what am I going to do? Well I am going to pick my No. 1 Pick and go see that today but let's just say my weekend this month will be jam packed because I am determined to see as many of my picks as possible. Still I do have a few picks that come out a bit later in the month.
Almost Christmas
When I saw the previews for Almost Christmas the first thing I thought was it reminded me a lot of This Christmas with Chris Brown. Yet I can see that this movie and it's amazing cast including Danny Glover, Gabrielle Union, Kimberly Elise, Omar Epps, comedian Monique and so many more will prove to be worth the ticket!
There's nothing better than a movie that takes the humor we have all had in our own families and puts it up on the screen where we can laugh at the fact that we're not alone. I can't wait to have a few laughs and tons of fun once this movies comes out.
Follow Almost Christmas Here:  Twitter – Facebook – Instagram – Youtube – Website
In Theaters: November 11th
Arrival
Now I'm not normally a huge fan of SciFi movies but Arrival is making me make an exception. Amy Adams is one of my favorite actresses and I love how she truly become each role she takes on. Watching the trailers from Arrival has me on the edge of my seat as to how and why the aliens choose to communicate with her.
I am also more than ready to see Jeremy Renner since I already love him as Hawkeye. I know that this role will take him on a different path and I can't wait to see how he explores and owns it.
Follow Arrival Here:  Twitter – Facebook – Instagram – Website
In Theaters: November 11th
Bastille Day
Okay so my next pick I honestly know nothing more than what I've seen in this preview.
So why do I want to see it? Idris Elba. That. Is All.
Follow Bastille Day Here: Facebook
In Theaters: November 18th
Disney's Moana
We lived in Hawaii for nearly 3 years and it will always have a special place in our hearts. When my Kiddies and I saw the previews for Disney's Moana we knew that this movie would deb on our Must See list no matter what! It may also have a little something to do with the fact that the voice of demigod Maui is being done by Dwayne (The Rock) Johnson. I mean how could I resist?
This story is going to be one we want to watch over and over. My Kiddies have been talking about it for months and we already know this is a Premier Night watch for sure. To help keep my kids busy until the Release Date we print these awesome Moana color and activity sheets – I may or may not join in on the coloring fun myself 🙂  Feel free to click the image and print one to help you make it to the November 23rd Release Date of what is sure to be Disney's next Top Family Movie!
Follow Disney Moana Here: Twitter – Facebook – Instagram – Website
In Theaters: November 23rd
Well folks that's it! MrsTee's Must See Movies November 2016!
Do you have any movies you absolutely must see this month that didn't make my cut? Share them with me in the comments below… I'm always up for a new movie!
Lifestyle Blogger & Media Influencer
at
TheMrsTee
Tiffany is the ' Tee' behind TheMrsTee. Tiffany is a BlogHer VOTY Award Honoree as well as a Contributing Author with Modern Social f/k/a iBlog Magazine and BlogHer. Growing herself as a Brand and Influencer are always at the center of Tiffany's passion. As a Brand Ambassador, Tiffany has the opportunity to promote and support the brands she loves the most with her own unique perspective. Tiffany has extended her presence beyond her URL to Television as a Panelist for the MomsEveryday TV Show for 2 Seasons and to the stage as a Cast Member of the Finale Season of The Listen To Your Mother Show.
Latest posts by TheMrsTee (see all)