Today is my first day participating in the BlogHer NaBloPoMo Blogging Challenge. NaBloPoMo stands for National Blog Posting Month.  It actually happens every month but November is like THE month because it is also the same month as the NaNoWriMo or National Novel Writing Month.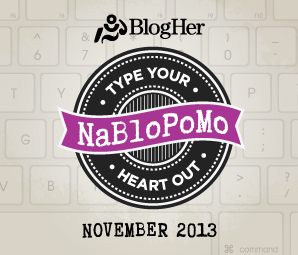 Today's Daily Prompt :"Who Is You Favorite Character of All Time?"
"…Of All Time" seems to put a lot of pressure not only on the character I select but on me as well.  I am an avid reader and movie watcher so my area of selection is rather large.  I think I will go with the very first character which came to my mind when I read the prompt.  She is both a book and movie character since the novel was actually made into a movie.  I read to book prior to seeing the movie (which I always recommend).  I think getting to know a character through nothing more than the words written to described then in personality, thought, appearance and motivation is the purest way to meet them.  Being introduce to them on the screen later is more of a re-introduction that I look forward to simply to see if my imagination and interpretations were similar to that of the director.
The character I have selected is, June Boatwright, from The Secret Life of Bees.  She is a character who is initially very easily misunderstood for her sternness and very strict and contained emotions.  June is, of the three Boatwright sisters, the most logical, thought lead, in order and in control.  Yet once you allow yourself to see past that exterior you realize her 'in control' persona is something she uses to protect herself from hurt.
June is actually a loving and protective character who wants nothing more than to be loved and see her family happy.  She simply goes about this in a way that is meant to protect herself at all times.  Unfortunately it also leads to her cutting people off that she truly means to embrace.  Fortunately, June is able to release her fears and accept love in a way that she perhaps did not think possible.
I love the character of June Boatwright because she is more than the words on a page.  She is heart, soul and feeling.  She is complex and although misunderstood she continues to stand firm on her beliefs.  When the book was translated onto film, June was played by the actress Alicia Keys and I feel that she did an excellent portrayal of the many layers of what makes up June Boatwright and what makes her an amazing character.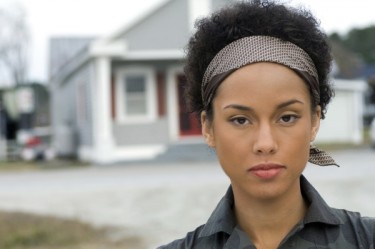 I've enjoyed this prompt tremendously and can't wait to continue this writing journey with NabloPoMo throughout the month of November.  Until tomorrow….
Lifestyle Blogger & Media Influencer
at
TheMrsTee
Tiffany is the ' Tee' behind TheMrsTee. Tiffany is a BlogHer VOTY Award Honoree as well as a Contributing Author with Modern Social f/k/a iBlog Magazine and BlogHer. Growing herself as a Brand and Influencer are always at the center of Tiffany's passion. As a Brand Ambassador, Tiffany has the opportunity to promote and support the brands she loves the most with her own unique perspective. Tiffany has extended her presence beyond her URL to Television as a Panelist for the MomsEveryday TV Show for 2 Seasons and to the stage as a Cast Member of the Finale Season of The Listen To Your Mother Show.
Latest posts by TheMrsTee (see all)