All this week my Kiddies have been in the spirit of Halloween. Each morning I have heard the question "Is it Halloween yet?" and each night it has been "Is tomorrow Halloween?". To help me calm them down a bit and let's face it to deal with a bit of the Halloween overload I suggested we pick a Halloween story for our bedtime book on Monday. Little did I know it would end up being our nightly story for the entire week!
Our pick was Night of the Candy Creepers By Donna Davies.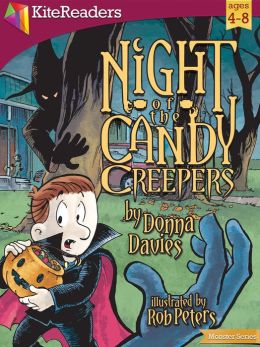 I was given this book by Kite Readers and thought it would be a perfect fit for my Kiddies since it was at the age level and from the short description didn't seem to be scary or too intense. When we saw the opening images by Illustrator Rob Peters I knew I made a great choice. My 2 year old son was immediately in love with the little boy's vampire costume and his 'fangs'.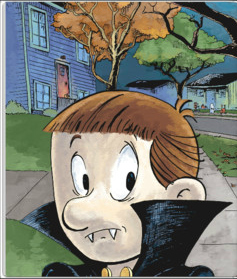 The night begins as the little boy is on his way to go trick or treating and is being followed by what looks like creepy shadows who keep ducking and hiding from him as he makes his way from house to house. This story is so captivating I must admit even I was on the edge of the bed as I read it to my 2, 4 and 6 year olds. Even my daughters were totally engaged as they kept asking "who were the shadows following the little boy?" I had to keep telling them we all had to wait until the end of the story.
That's part of what I love about how Donna Davies writes. She is able to keep us so near the edge of our beds as the Creepers are following the young boy but without scaring my Kiddies at all. Instead they were making guesses to who the Creepers could be and why they were following him. My 6 year old thought they were maybe just other kids who wanted to be his friends. My 4 year old thought they were scary monsters and my 2 year old just wanted to get to the end and find out!
As we got to the part of the story when the young boy realized the Creepers had followed him all the way home and were in his house, my Kiddies could barely contain themselves! They were so proud of him for being a 'clever kid' and confronting the Creepers. When they realized the Creepers were….
OOPS! Wait! I can't give the ending away!
Let's just say Donna definitely gives your Kiddies the upper hand in the end and thanks to that Night of the Candy Creepers became a nightly read in my house this entire week. I have a feeling it will most likely become a Halloween tradition for my Kiddies and I.
I would highly recommend Night of the Candy Creepers By Donna Davies if you want to give your children a fun, engaging and somewhat 'creepy' distraction leading up to and definitely including Halloween Night!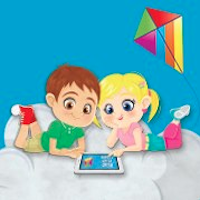 Lifestyle Blogger & Media Influencer
at
TheMrsTee
Tiffany is the ' Tee' behind TheMrsTee. Tiffany is a BlogHer VOTY Award Honoree as well as a Contributing Author with Modern Social f/k/a iBlog Magazine and BlogHer. Growing herself as a Brand and Influencer are always at the center of Tiffany's passion. As a Brand Ambassador, Tiffany has the opportunity to promote and support the brands she loves the most with her own unique perspective. Tiffany has extended her presence beyond her URL to Television as a Panelist for the MomsEveryday TV Show for 2 Seasons and to the stage as a Cast Member of the Finale Season of The Listen To Your Mother Show.
Latest posts by TheMrsTee (see all)