Today's Challenge: Pick 3 random blogs from the link-up, describe their blog, and tell us what you think about it! Share a snippet/screen capture of their blog too!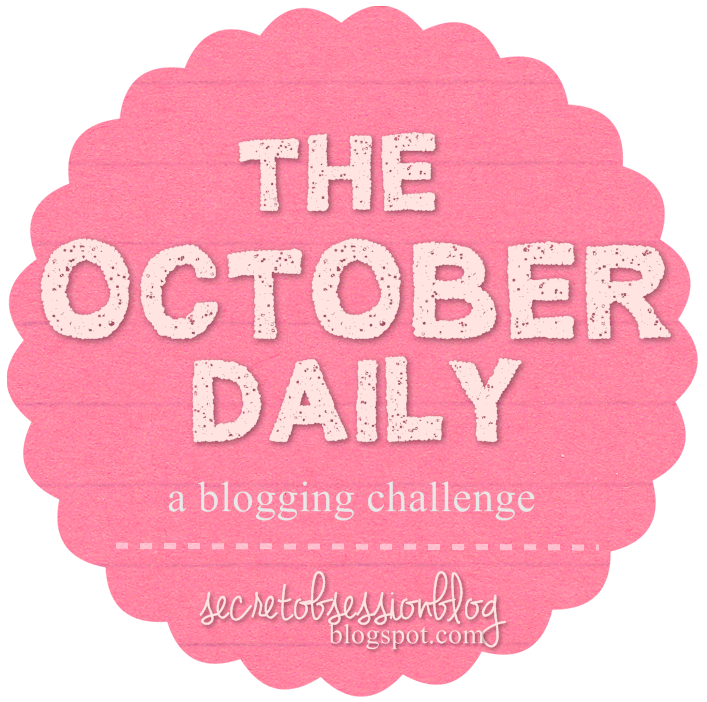 So today we are asked to randomly select 3 of the linked up Blogs and give a description and snippet of each. I always believe we should share the love among Bloggers so here goes…
Toni from One Chocolate Box.

I must admit, I was initially intrigued by the name of her Blog. talk to me about chocolate or Coffee and you've got my full attention.
Toni, lives and writes in New Zealand and only recently relaunched her Blog as a personal one. Toni has an adorable cat named Griffin and I am absolutely In Love with her About Page it is seriously amazingly set up and very much an eye catcher so be sure to go check it out. I also got to find out that she is a fellow Coffee Lover! Yay!

I think Toni's Blog is a definite Must Visit on my list and should be on your's too!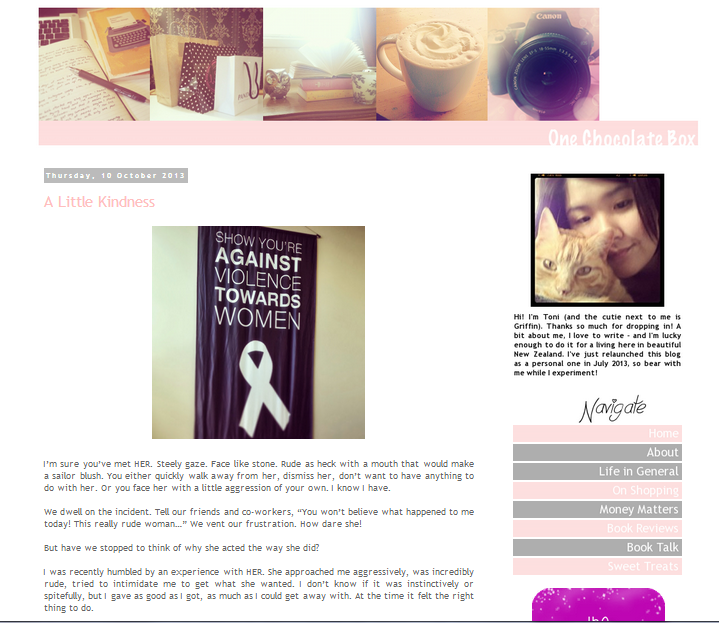 Jen from Morning Coffee Confessions
Can anyone guess how I picked this one? Hello the COFFEE! This is so wonderful, I've had chocolate and virtual coffee this morning! 😀
Jen is Canadian and according to her she 'doesn't perk until her coffee does'! That's my kinda gal. Jen's Blog is one that covers her journey with "Postpartum Depression, parenting, married life and every random thought that crosses her mind in between cups of coffee!"
Did I mention her background is full of Coffee Beans? Plus the very first post I saw was about making easy Apple Turnovers…that's it I'm hooked! Besides my bonding with her on the caffeinated side, Jen also has what seems to be a quick sense of humor and it shows through her posts. So, if you want to read some really great content and maybe have a laugh or two while your at it I suggest stopping by Jen's.
Courtney from Chase All Your Dreams
"Your Dreams Must Be Bigger Than Your Fears" This is Courtney's tag line and I love it. What an inspiring statement. Courtney is a New Yorker (Woot! Woot!) and a college student.Courtney writes about her life in and out of college. After reading a few of her posts, Courtney is a very warm and open person and I would love to follow along with her story.
So stop by and tell Courtney "Hello"…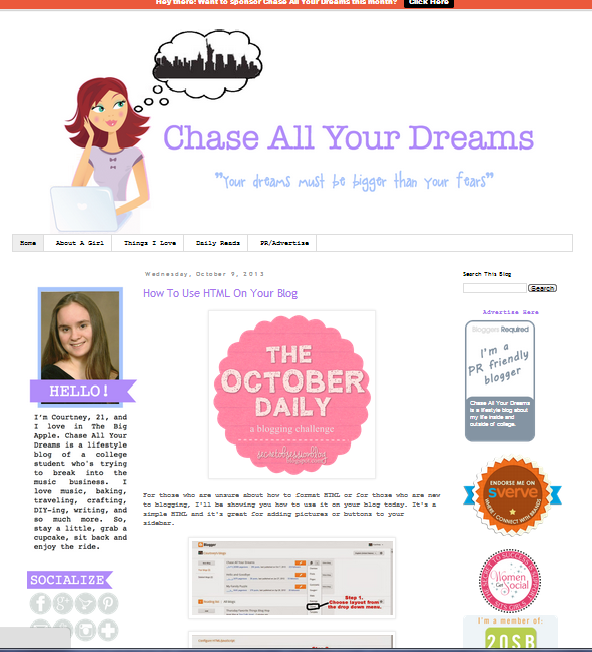 Lifestyle Blogger & Media Influencer
at
TheMrsTee
Tiffany is the ' Tee' behind TheMrsTee. Tiffany is a BlogHer VOTY Award Honoree as well as a Contributing Author with Modern Social f/k/a iBlog Magazine and BlogHer. Growing herself as a Brand and Influencer are always at the center of Tiffany's passion. As a Brand Ambassador, Tiffany has the opportunity to promote and support the brands she loves the most with her own unique perspective. Tiffany has extended her presence beyond her URL to Television as a Panelist for the MomsEveryday TV Show for 2 Seasons and to the stage as a Cast Member of the Finale Season of The Listen To Your Mother Show.
Latest posts by TheMrsTee (see all)