Sponsored Post Disclosure
That first cup of coffee in the early morning moments before the rest of my family opens their eyes. I sit, sip, think, day dream and more often that not – I write. My thoughts for the day, things to do, hopes and ideas all go down with pen and paper. It's the small things in life like this that brings quality to the rest of my day.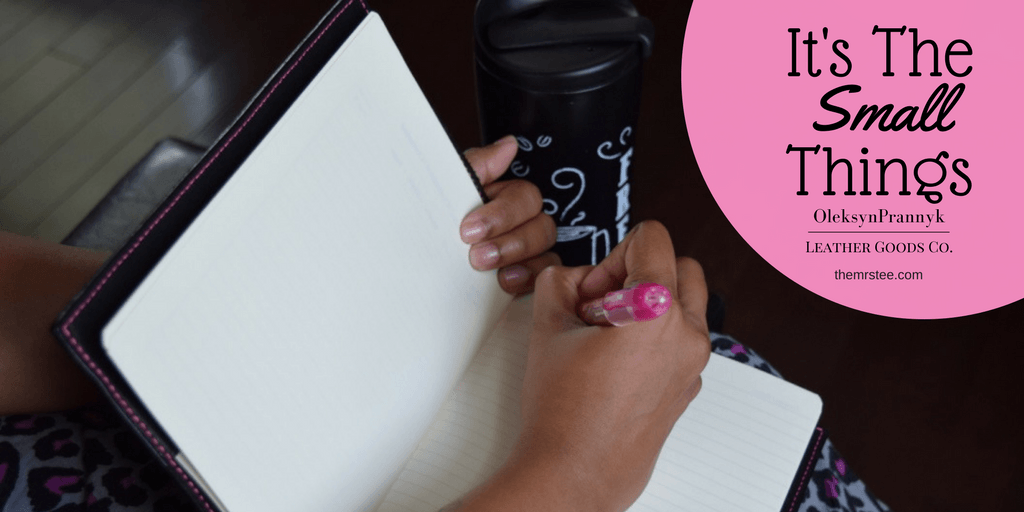 The Brand
From the first time I took a look at OleksynPrannyk Leather Good Co. I was impressed with their story and the handcrafted quality of their products. From totes, laptop bags, duffles and journals OleksynPrannyk puts craftsmanship and attention to detail in every piece. OleksynPrannyk is a family owned business based in Mooresville, NC and built on the foundation of quality and creativity.
Our parents encouraged us, from our early childhood in Ukraine, to find our true calling in life. They told us it wouldn't just appear one day; it would take trial and error. As we grew up, we did many interesting things, things we enjoyed, each time thinking we had found our calling. And then something else would come along. It was not until we were grown and had developed more of a sense of who we are that we began to understand that our calling was in creating. By creating, my family and I share who we are with others. — OleksynPrannyk
The Journal
I was sent one of the journals and had no idea what to expect. The first thing that I noticed was the attention to detail in the packaging. I mean any company that takes the time to give their product the best presentation in packaging definitely has my attention.
I love when a company takes the time to package with details specific to their customers. Stay Tuned to see what @oleksynprannyk wrapped up so special Just For Me . . . ? #Sponsored #OleksynPrannyk #Leather #CustomLeather #CustomeLeatherWork #Journals #Journal Covers #LeatherJournalCover #ClassicLeather #Stitching #ShopLocal #MooresvilleNC #Mooresville #NorthCarolina #NC #MyNC #MadeInNC #Blog #Blogger #BlogLife #NC #NCBlogger #NCBloggers #LifestyleBlogger #SouthernBlogger #TheMrsTee
All I could think was "this was obviously hand-wrapped" and that small thing meant a lot. Once I opened the package I was so surprised by the details given to make this journal something special just for me. From the pink sticking to the stamped lettering of my name and – wait for it folks – a heart! OleksynPrannyk thought of everything!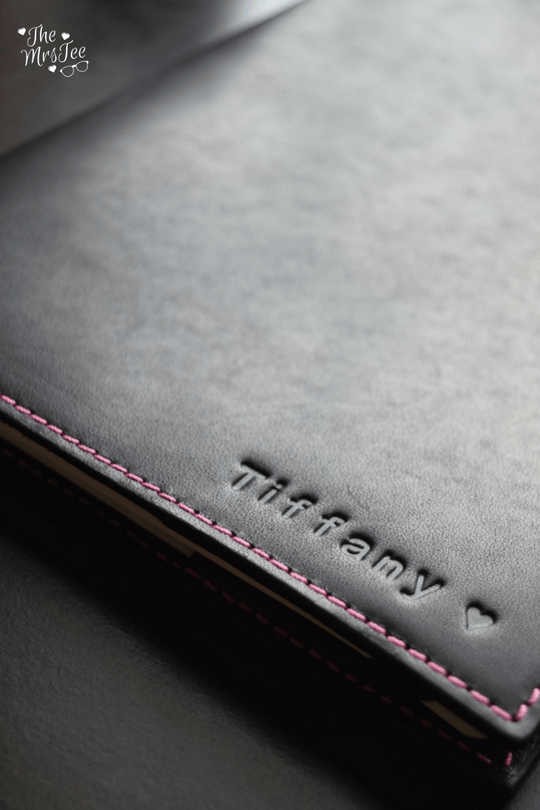 The Small Things
As I explored the journal from outside in that pink stitching caught my eye. It was perfectly straight – oh and I think I mention PINK! Opening the journal the first thing I did was feel at the pages. If you're a journal lover you know the pages are important! They are smooth, not too thin and not too thick – the quality was obvious.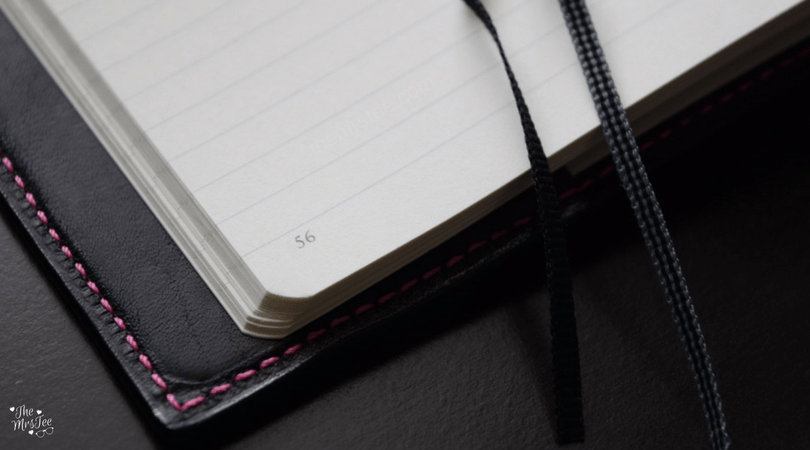 This journal was perfect. It was perfect just for me. I could find a place here between these pages during those early morning quiet moments to store my thoughts, dreams, ideas and passions.
Then I got to the back of the journal and noticed the pocket – so discreet but still so carefully done. This will be perfect for business cards or that slip of paper I write a quick thought on.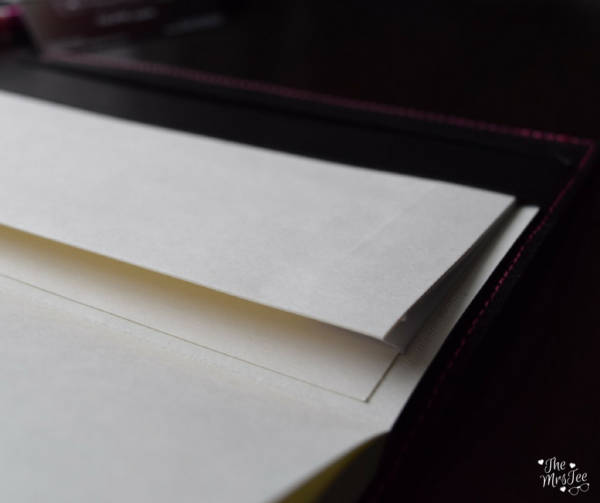 Oh and then there's the page saver – you can look at it and see the time put into to making it just right. These are such a small things but they each proves that OleksynPrannyk's attention to details and quality is at the top of what they do.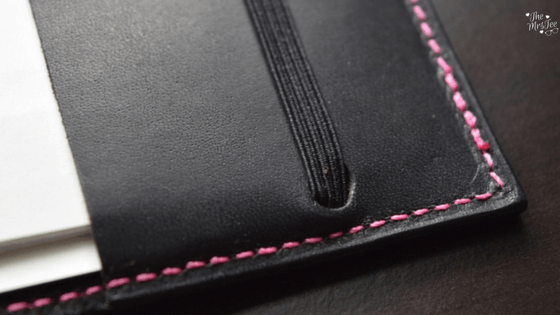 There's Still More
Now don't forget, I mentioned above that OleksynPrannyk offers far more than just journals. So be sure to head over to their site and see the quality, design, craftsmanship and the small things they do to make OleksynPrannyk Leather Goods Co. stand out among the rest!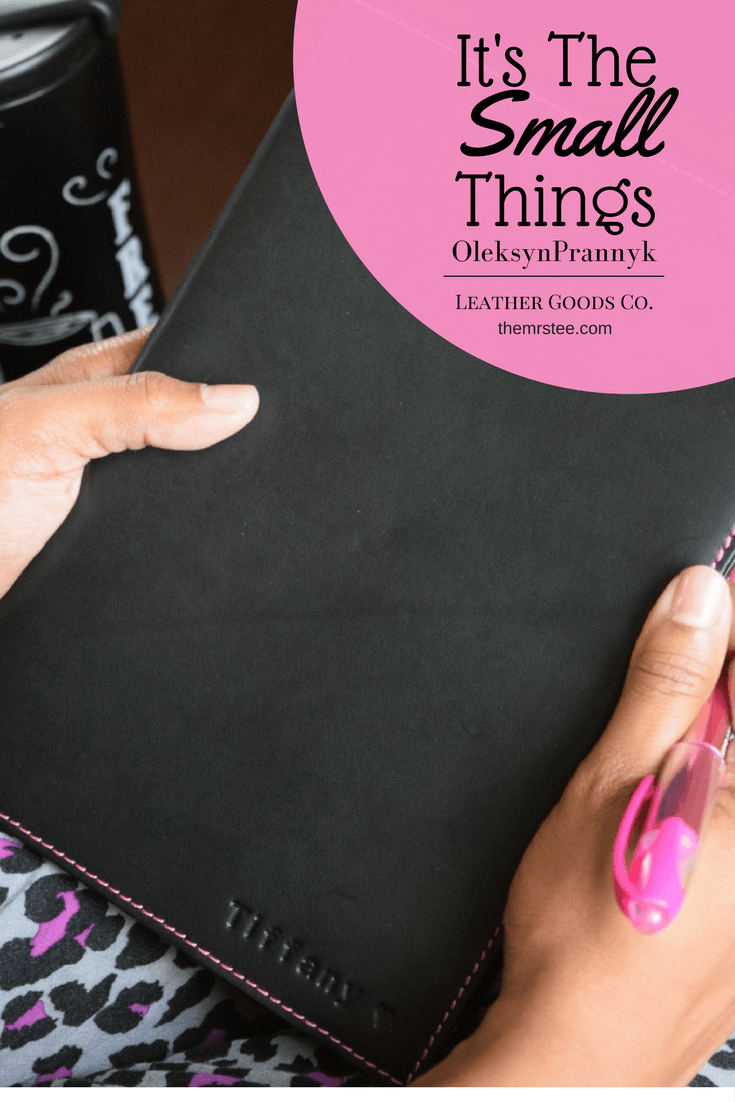 Follow OleksynPrannyk on Facebook and Instagram.

Lifestyle Blogger & Media Influencer
at
TheMrsTee
Tiffany is the ' Tee' behind TheMrsTee. Tiffany is a BlogHer VOTY Award Honoree as well as a Contributing Author with Modern Social f/k/a iBlog Magazine and BlogHer. Growing herself as a Brand and Influencer are always at the center of Tiffany's passion. As a Brand Ambassador, Tiffany has the opportunity to promote and support the brands she loves the most with her own unique perspective. Tiffany has extended her presence beyond her URL to Television as a Panelist for the MomsEveryday TV Show for 2 Seasons and to the stage as a Cast Member of the Finale Season of The Listen To Your Mother Show.
Latest posts by TheMrsTee (see all)
OleksynPrannyk Leather Journal