Rundown is defined as an analysis or summary of something by a knowledgeable person (source). When Alicia Wilson of A.Wilson Styled decided she wanted to bring together performance and fashion Rundown is exactly what her vision was.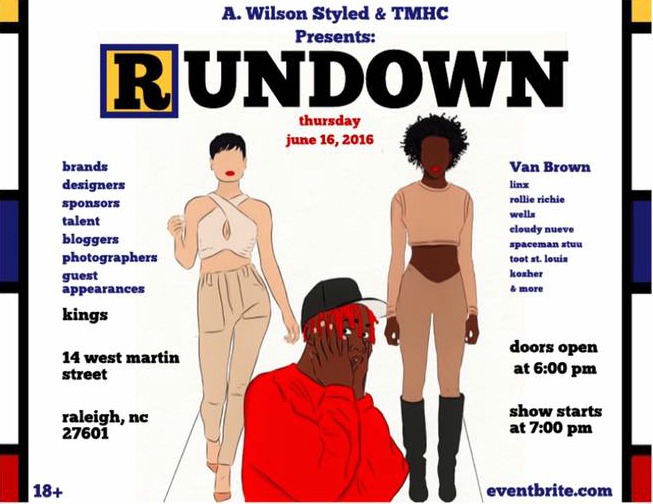 I was inspired to create this event because Raleigh/RDU lacks events that display the talents of the community. There needs to be a platform that is consistent and known throughout the area to aid our local talent in showcasing what they do well! We are here to empower one another and represent North Carolina in a way no other state could. -Alicia Wilson
Rundown was envisioned to be a summary of authentic style, fashion and culture. Representing some of Raleigh's most talented designers and performers this night was designed to showcase the artistry of Raleigh and North Carolina. Alicia did just that!
The venue for Rundown was King's located in Downtown Raleigh. I knew at first sight this place had a style all it's own. From the graffiti on the walls, the crown behind the bar and the clearly fashion forward stage and runway I knew that this was definitely the perfect spot for Alicia to bring her vision to reality.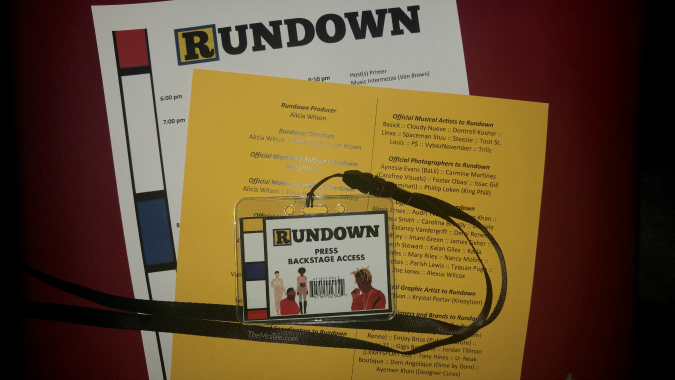 I grabbed my seat in the press area and waited anxiously for the show to start. Our host, Petey Hyman was a combination of comedian, story-teller and the guy from down the street. He kept us laughing, engaged and ready for each performer and part of the show.
The first thing that struck me as unique about this show was how it was organized. Each Fashion Rundown was embraced by a musical performance and named for the style of clothing to be showcased.
White Stag Rundown
A showcase of the color white. From dressy, street and simply unique it was all covered in the best way.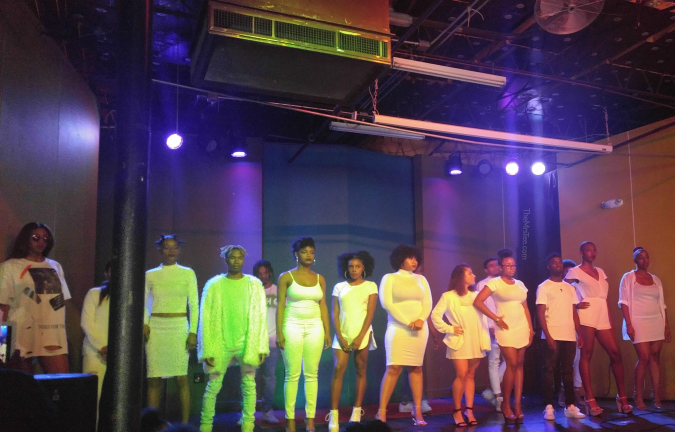 Baked Rundown
A highlighting of clothing in all different hues of neutral – from browns, tans and more this was a stylish strut worthy of the talent it represented.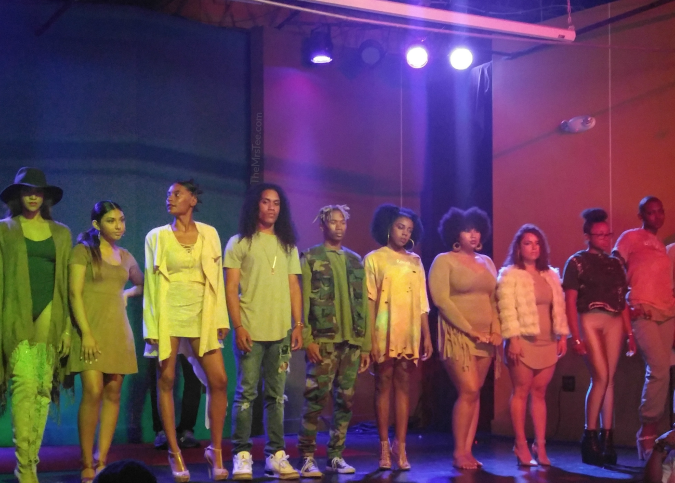 La Playa Rundown
Gave us a look of all things hip, urban and unique. From everyday looks to sexy beachwear, this was one of my favorite picks from the Rundowns of the night.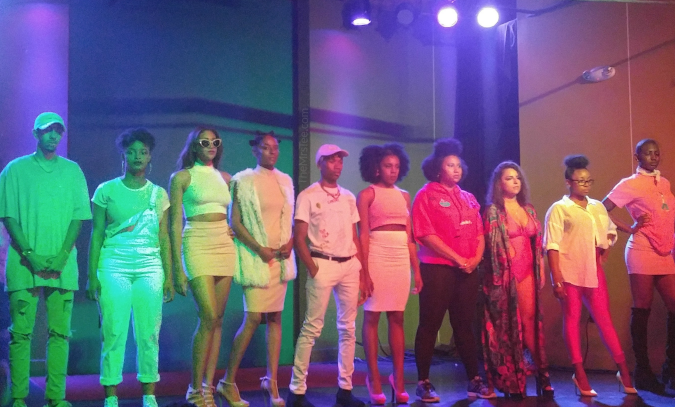 Each Rundown was embraced by musical performances. Having the opportunity to see artistry in the purest form was such a memorable experience. Local performers such as Van Brown, Cloud Nueve, Basick, Dontrell Kosher, DJ Vintage, Spaceman Stuu, Steezie, Vybex November, Linxx and Toot St. Louis took Rundown as a chance to reach out to an audience hungry to support and embrace their talent.
I give Alicia Wilson a standing ovation for organizing and presenting an event worthy of praise. She gave a platform to talent that expresses both the emotions of a generation but it's potential as well.
Well Done Alicia. Be sure to keep an eye on A. Wilson Styled on Twitter, Instagram, Facebook and Snapchat because I'm sure there are many more things to come from this woman of vision.
Lifestyle Blogger & Media Influencer
at
TheMrsTee
Tiffany is the ' Tee' behind TheMrsTee. Tiffany is a BlogHer VOTY Award Honoree as well as a Contributing Author with Modern Social f/k/a iBlog Magazine and BlogHer. Growing herself as a Brand and Influencer are always at the center of Tiffany's passion. As a Brand Ambassador, Tiffany has the opportunity to promote and support the brands she loves the most with her own unique perspective. Tiffany has extended her presence beyond her URL to Television as a Panelist for the MomsEveryday TV Show for 2 Seasons and to the stage as a Cast Member of the Finale Season of The Listen To Your Mother Show.
Latest posts by TheMrsTee (see all)