Disclosure of Material Connection: This is a "sponsored post." Baskin Robbins and MSBNewMedia have compensated me via a cash payment, gift, or something else of value to write it. Regardless, I only recommend products or services I use personally and believe will be good for my readers. I am disclosing this in accordance with the Federal Trade Commission's 16 CFR, Part 255: "Guides Concerning the Use of Endorsements and Testimonials in Advertising."
Sweet Memories
When I think of Baskin Robbins I always have nothing but sweet memories (pun totally intended). I grew up with a Baskin Robbins less than 15 minutes from my house and whenever my Grandmother wanted a bit of exercise she would walk there in the evenings and our 'reward' for our walk would be one scoop of whatever our favorite of the 31 flavors was at that time.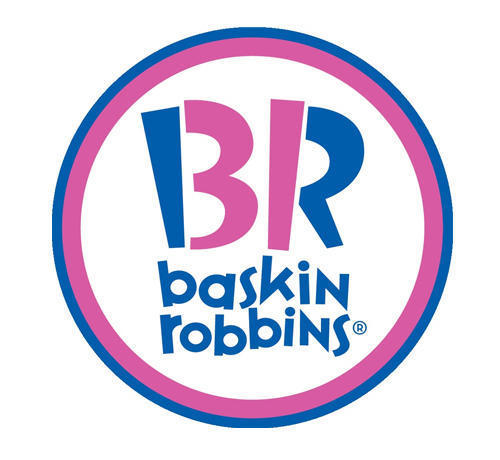 As I got older, I started to reward myself for mini events in my life (shoot in my day) because with so many flavors to choose from I was never at a loss for a new favorite. My fondest memory of Baskin Robbins is definitely during my pregnancy with my oldest daughter. I had a craving like you would not believe (well you would if you've ever been pregnant) for the Pink Bubble Gum flavor. At the time this flavor was the must taste Flavor of the Month for August. I was 3 months pregnant and my cravings were coming on strong and satisfying them was a must!
Hubby and I drove to 4 Baskin Robbins stocking up on what was going to become my go-to reward for that entire summer. I was so happy and content by the end of that day and my Hubby and I had created a memory we still talk about. After my daughter was born we were stationed in Hawaii at Schofield Barracks. Our love of Baskin Robbins didn't wane with my move to this amazing set of islands.
Luckily with Baskin Robbins nearly 25,000 shops in 50 states we were lucky to live less than 20 minutes away from our nearest one and we started a tradition on Friday evenings of stopping to grab each of our favorite flavors on our way home. It was the best! Having that piece of home while being stationed so far from home was a small but important thing to all of us.
Baskin Robbins and the USO Gives Back
When I was approached by MSBNewMedia and Baskin Robbins to help spread the word of the #Scoops4Troops program where they donate 10 cents from every scoop sold on Veterans Day in the U.S. to the USO in honor of our Troops and our Veterans I was so excited to be a part in whatever way I could.
The USO is an amazing organization that offers entertainment, support and resources to our Troops and Veterans across the United States and throughout the World. I remember when my Hubby and I were traveling back to the mainland with a 3 and 1 year old as well as an infant. We were taking what is called a Space-A Flight and our wait ended up being a lot longer than we expected. The in airport USO was able to provide us snacks and drinks for both us and our children. It may seem like something small but when you are wanting nothing more than to get home things like that can make a big difference.
#Scoops4Troops
Simply indulging in your love of all things Baskin Robbins ice cream this Veterans Day can help the USO support and encourage our Troops and Veteran's around the world through the USO's hundreds of locations and efforts. 10 cents from every scoop sold on Veterans Day will go to the USO to help support, encourage and entertain our Veterans all year long.
Wait! Remember when I mentioned those Flavors of the Month earlier? Well Baskin Robbins has a special flavor in honor of Veterans Day!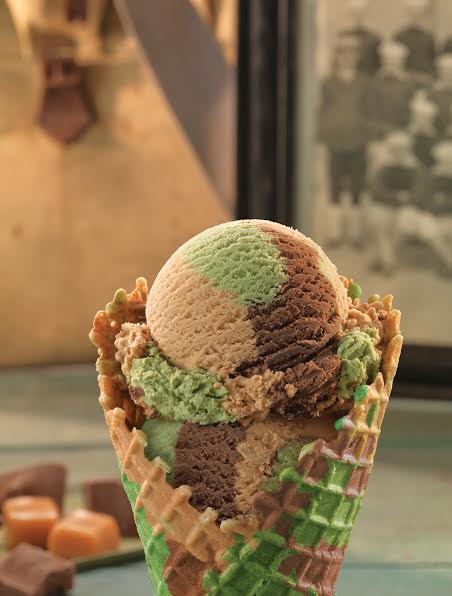 How amazing does that look? This Flavor is a mixture of Chocolate, Salty Caramel and Cake flavored ice creams into one amazing camo colored waffle cone or bowl and one deliciously sweet treat! Don't you just want to lick your screen? You don't have to! Just head over to your nearest Baskin Robbins this Veterans Day and start helping them and the USO make #Scoops4Troops a success. **When you grab your scoop be sure to share your support through the hashtag and tell others about how to give support with #Scoops4Troops!
Want to find out a bit more about Baskin Robbins? Be sure to head over to their Facebook and Twitter pages to stay in the loop on all their amazing flavors and offers. Not sure where your nearest Baskin Robbins location is? Check out the Store Locator and find the Baskin Robbins near you!
Learn a bit more about the USO and the support they offer our Troops on a daily basis by visiting their Facebook and Twitter pages too!
Lifestyle Blogger & Media Influencer
at
TheMrsTee
Tiffany is the ' Tee' behind TheMrsTee. Tiffany is a BlogHer VOTY Award Honoree as well as a Contributing Author with Modern Social f/k/a iBlog Magazine and BlogHer. Growing herself as a Brand and Influencer are always at the center of Tiffany's passion. As a Brand Ambassador, Tiffany has the opportunity to promote and support the brands she loves the most with her own unique perspective. Tiffany has extended her presence beyond her URL to Television as a Panelist for the MomsEveryday TV Show for 2 Seasons and to the stage as a Cast Member of the Finale Season of The Listen To Your Mother Show.
Latest posts by TheMrsTee (see all)