Review Or Sample Copy Disclosure
I love sharing memories during the Holiday Season.
"Remember that time…?" "I'll never forget when…" "Wasn't it great when we…?"
Memories are what help bring us together as families and finding a way to share them during the Holiday is not only easy but fun with Soufeel Charms. Charms are the perfect little reminders of some of the most special moments in our lives. If your stumped for the perfect gift this season I suggest you share your perfect Holiday memory with a Soufeel Charm this year!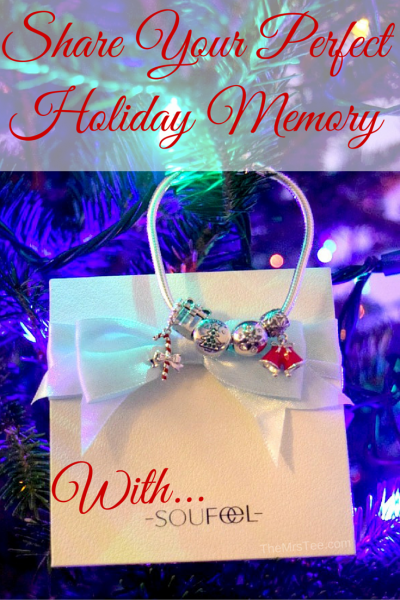 Not too long ago I had the chance to create my own set of memories with Soufeel just in time for the Holiday season. I was so excited to get a chance to select a set of charms specifically for my Holiday memories. I already have an amazing set for my everyday wear but it's the Holiday season and there was something about looking through all the different charms and finding the ones that meant the most to me.
Soufeel offers nearly endless possibilities to help you pick your favorite Holiday memories and share them with that special family, friend or someone who needs to know they are loved too. Whether you're just beginning your memories with them or taking a moment to remember Holidays past. You can share them all with a Soufeel charm.
Christmas trees, candy canes and cocoa by the fire new moments can turn into future memories to share. Remember that time you spent Christmas together at the cabin? How about the big stuffed bear you had as a child? Or even the time you waited in line for hours just to sit on Santa's lap for the perfect picture? Soufeel has you covered with charms to help bring back the memories and the moments you never want to forget.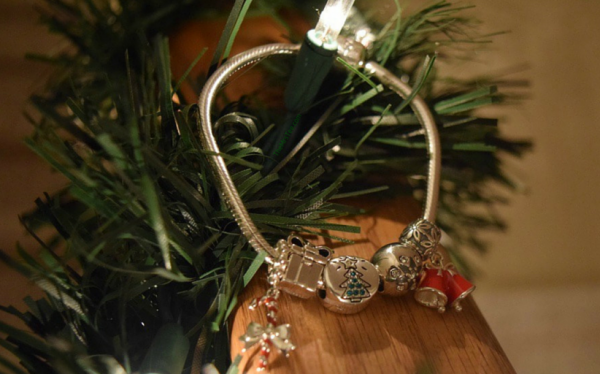 I have to admit sitting down to pick out the perfect charms to start my Holiday memories set was not easy. I wasn't sure where to begin with so many charms to choose from. Then I started to think back on the many happy holiday moments and I saw the perfect one to help start me off. The Christmas Tree – for me growing up we didn't always have a lot BUT we always had a Christmas tree. It may have been small and even fake but it was always there. So making this charm the starting point for my set was perfect!
"…features a round bead that has been decorated with a black Christmas tree outline. For a hit of sparkle and shine, green stones fill the tree, while a yellow stone dots the star. With every move your hand and wrist make, this holiday charm will gently sparkle and shine…"  —Soufeel.com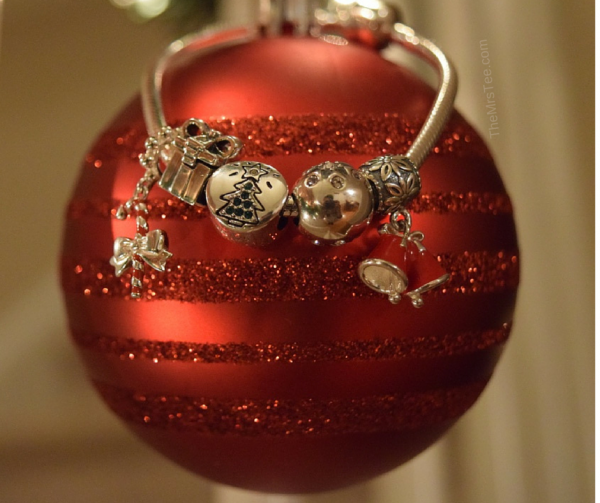 I grew up in New York and snow on Christmas was pretty much a given but since moving to North Carolina seeing snow on Christmas Day is not always guaranteed. So the next charm I selected was one I immediately knew would always be a part of my holiday memory. The Snowflake. Even on the years when we don't see a flurry I can always remember the Christmas mornings I woke up and saw our yard completely covered in snow.
"…a smooth polished, bracelet bead that features a clear crystal inlaid snowflake center. The snowflake is made up of different cuts, surfaces and textures for an end result that is absolutely exquisite…" —Soufeel.com
Jingle Bells…Jingle Bells…Jingle All The Way! We sang this song every year as my sisters and I sat in the back seat of my Grandmother's car. She would take us around town to see the Christmas lights and that memory is one of my favorite from childhood. So when I saw the Christmas Bells I knew it was the perfect way to keep this memory for myself and to share it with my children.
"…two tiny red enamel bells fused together and tied up with a polished silver bow. Silver filigree work on the cuff displays a polished silver Poinsettia pattern…." Soufeel.com
The last two charms I selected were to share memories from our Holidays as a family. The Candy Cane is perfect because ever since I got married my husband has always made sure we have candy canes on our tree. It was a tradition he had as a child and one we love passing on to our children.
"…a gorgeous, .925 sterling silver charm that is of high quality and beautifully polished for intense shine. From an elegant bead, a red and silver candy cane hangs from it, and will gently swap with every move that you make. It has been accented with a lovely bow that is wonderfully detailed and so festive…." Soufeel.com
The Gift Box is there to remind me that the entire reason for this Holiday Season is because of the ultimate gift that was given on my behalf and for my family. So the gifts we give to each other on that day are simply to remind us that to give from your heart is one of the best ways to show your love for those around you.
"…Made from a rich sterling silver, this gift box charm has a spectacular polish on it, which is why the shine that comes off of it is very intense. A beautifully wrapped box is topped with a pretty bow…" Soufeel.com
I was so excited to see all my charms together and now, thanks to Soufeel, I have the perfect way to share my holiday memory for this year I can't wait to wear it all season long!
What Holiday memory would you love to share this year?
Find your perfect holiday charm at Soufeel.com Today!
Lifestyle Blogger & Media Influencer
at
TheMrsTee
Tiffany is the ' Tee' behind TheMrsTee. Tiffany is a BlogHer VOTY Award Honoree as well as a Contributing Author with Modern Social f/k/a iBlog Magazine and BlogHer. Growing herself as a Brand and Influencer are always at the center of Tiffany's passion. As a Brand Ambassador, Tiffany has the opportunity to promote and support the brands she loves the most with her own unique perspective. Tiffany has extended her presence beyond her URL to Television as a Panelist for the MomsEveryday TV Show for 2 Seasons and to the stage as a Cast Member of the Finale Season of The Listen To Your Mother Show.
Latest posts by TheMrsTee (see all)