Press/Media Coverage Disclosure No Material Connection Disclosure
If you're a movie fanatic like me then June is set to be the start of a summer to remember when it comes to movies! I am so excited that I get more time to see more movies in the summer because the way June is looking – I'll have plenty to choose from!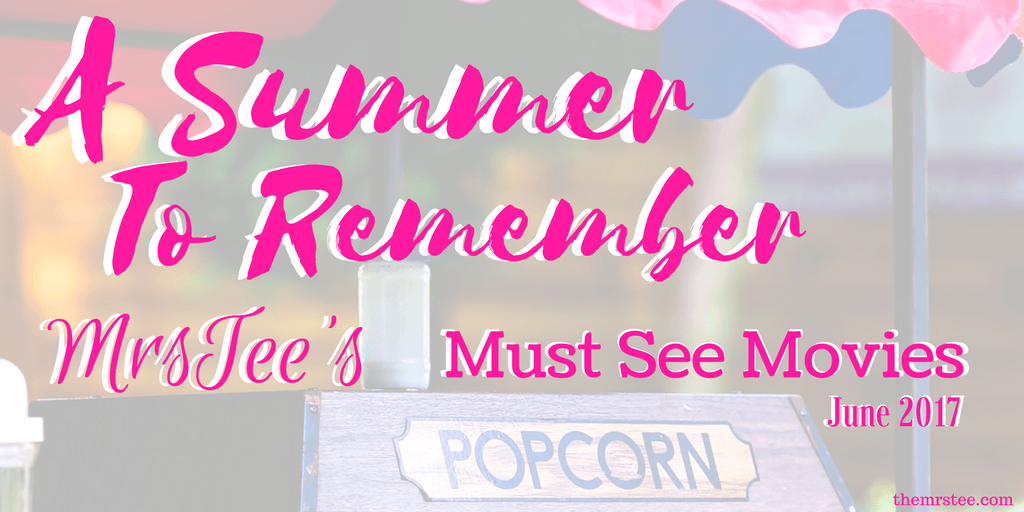 You guys know my movie lists are always based on what I like and my family's faves. This month is slightly different. I've included a few movies that may be a bit out of my comfort zone but have caught my attention and perhaps my ticket purchase too there may even be a scary movie in here this month – I know!! Crazy but true . . .
Wonder Woman
As a child of the 70s – yep I was born then – Wonder Woman was one of my very first super powered role models. I loved that she worked, dressed like a model and knew how to kick a bit of guy butt all at the same time. Oh and don't even get me started on the Super Spin!!!
So when I found out that Warner Bros. and DC Entertainment were coming together to bring her back I may have let out a bit of a little girl scream in the movie theater. I can't wait to share this movie with my entire family!
This movie starts at the beginning, showing how and why Diana chose to leave her home as Princess of the Amazons and discover her true powers and destiny as Wonder Woman!
Follow Wonder Woman: Official Site, Facebook, Twitter and Instagram
Release Date: June 2nd, 2017
#WonderWoman
Captain Underpants
Captain Underpants is one of my Kiddies' top picks and another throwback to a character I loved oh so long ago.
Dreamworks has combined the talent of Kevin Hart, Thomas Middleditch and Ed Helms to bring the story of how two elementary school kids created the ultimate Super Hero – who just happens to be their Principal!
This is the type of funny I know my Kiddies can't miss – I may be a bit excited about it myself!
Follow Captain Underpants: Official Site, Facebook, Twitter and Instagram
Release Date: June 2nd, 2017
#CaptainUnderpants
The Mummy
So here it is folks. This is my first official inclusion of a Horror a/k/a scary movie! I can hardly believe I'm typing this BUT there's Tom Cruise and well – Tom Cruise. I kinda love him as an actor and despite The Mummy being a movie  I can barely sit and watch a preview of I think I may still like to add this to my Summer movie list – granted with a Watch Buddy but on the list just the same.
Now see the plot and story are what have my attention. It's so far removed from past Mummy movies of the past but still has my curiosity – so wish me luck and the other people in the theater a bit of patience when I see this.
PS – I WILL NOT be watching this in IMAX or 3D – I'm NOT Ready!
Follow The Mummy: Official Site, Facebook, Twitter and Instagram
Release Date:  June 9th, 2017
#TheMummy
Once Upon A Time In Venice
Okay so I admit. This movie is based on a cop who goes on the hunt for someone who steals his dog. Not to encouraging as far as stories go BUT that cop is Bruce Willis so this means I know there will be action and fighting worth the price of admission – I hope.
Follow Once Upon A Time In Venice:  Facebook
Release Date:  June 16th, 2017
#OnceUponATimeInVenice
CARS 3
Cars!! Cars!! Cars!! That's right the third installment of the CARS is on it's way and both my Kiddies and I couldn't be more excited! CARS was released around the same time my youngest Kiddies was born and it has been one of his favorite movies – always. He used to say he wanted to see Vroom-Vroom because he couldn't get out Cars.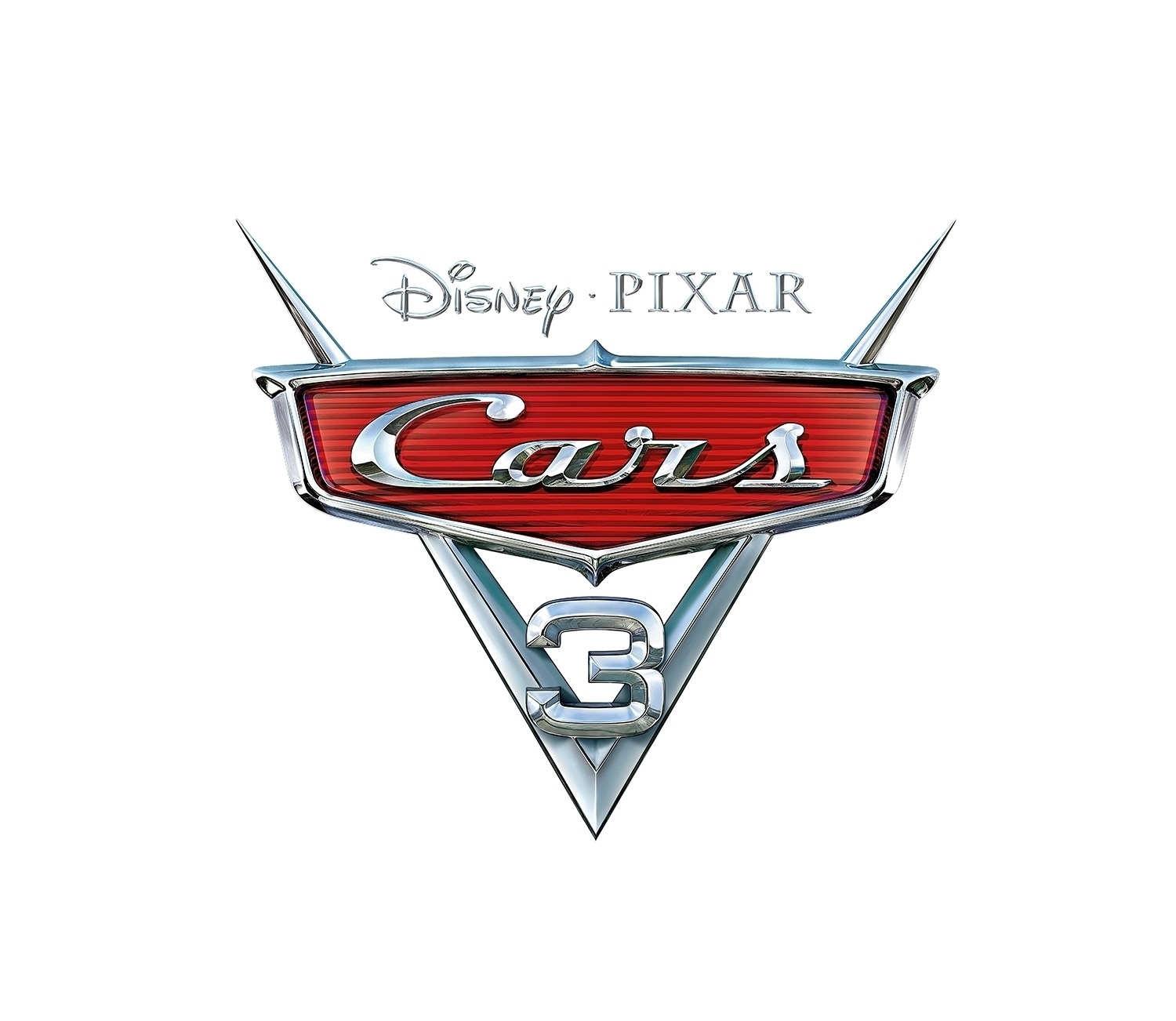 Needless to say when he saw that CARS 3 was coming out he looked at me and we both knew this was going to be the perfect cache to see his old friend Lightning McQueen and start to our summer time movie fun!
3 Fun Facts from CARS 3!
→ Cars 3" gets dirty, really dirty. And it turns out, dirt—particularly mud—isn't easy to get right in an animated feature. Artists and technicians teamed up to get the look just right—not too thick, not too thin—which was important because mud, splatters, dust, sand and sacred dirt appear in 616 shots. 
→  More than two dozen characters take part in the Crazy 8 demolition derby sequence, including Tbone, a car whose condition improves—temporarily—when he gets hit; SuperFly, who catches air; FareGame, the taxi who doesn't get any fares; and Jimbo the pickup truck. 
→  Lightning McQueen still sports the dynamic #95 with his signature lightning-bolt graphics. The design of those graphics is a hybrid of his look from 2006's "Cars" and his look in 2011's "Cars 2."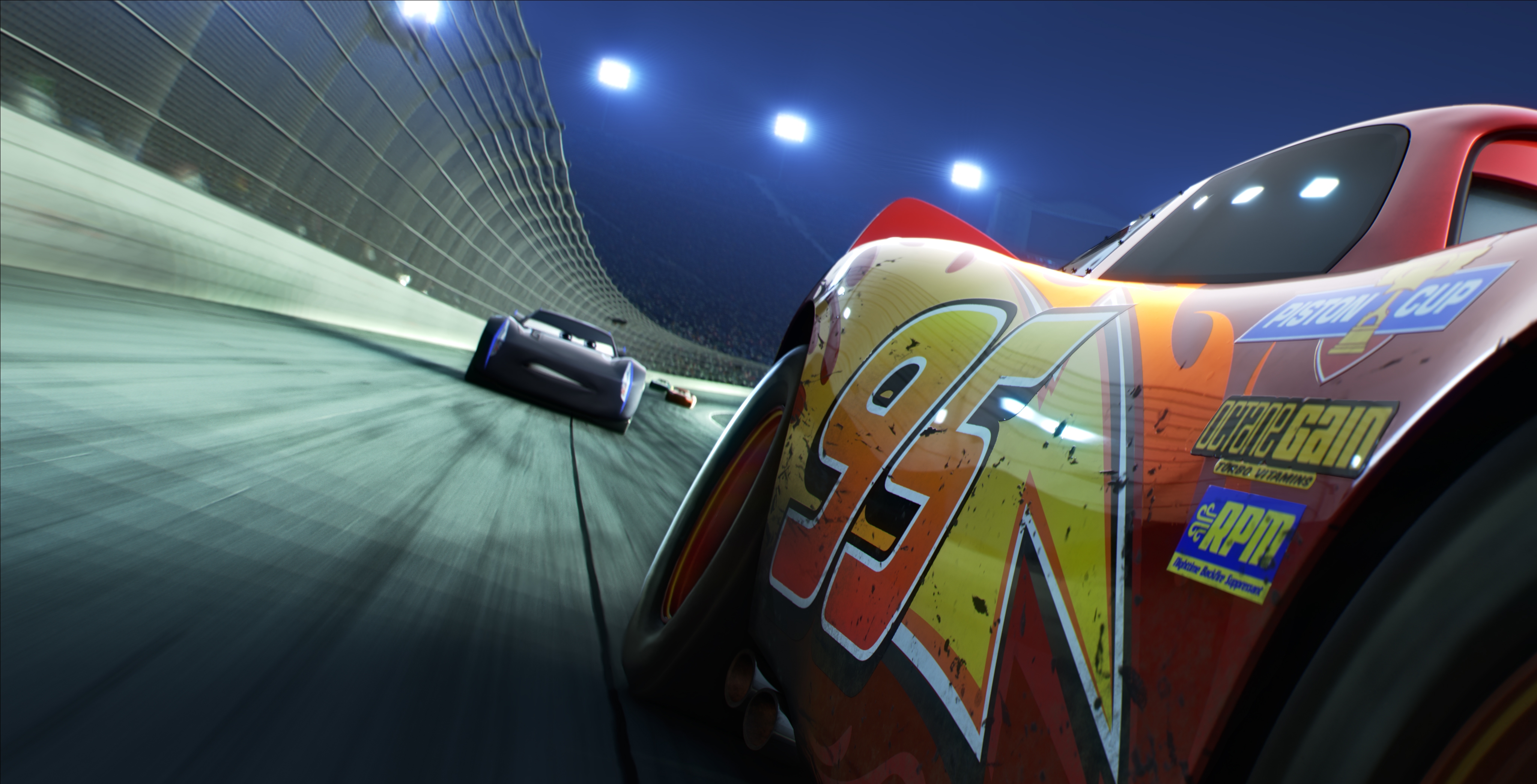 Thanks to my friends at Disney I get to share a few really cool downloads with you including Miss Fritter's Corn Fritters Recipe, Race To The Finish Board Game and Spot The Difference Activity Sheet!
Follow CARS 3: Official Site, Facebook, Twitter, Instagram and YouTube
Release Date:  June 16th, 2017
#CARS3
Transformers The Last Knight
Transformers is another movies that has made my list based mainly on it's history. I've loved all of the past Transformer movies and this newest addition starring Mark Wahlberg looks to be full of all the action, drama and surprise we have come to love from the Transformers series!
Follow Transformers: Official Site, Facebook, Twitter and Instagram
Release Date:  June 21st, 2017
#Transformers
Baby Driver
Baby Driver is a movie I like to call a sleeper. A sleeper is one of those movies that has some pretty major stars in play but doesn't seem to get a lot of promotion. Yet that doesn't mean it isn't a great movie! I'm normally pretty good in calling these and I'm hoping Baby Driver proves me right with stars like Jamie Foxx and Kevin Spacey I can't see how it wouldn't.
Follow Baby Driver:  Official Site, Facebook, Twitter and Instagram
Release date:  June 28th, 2017
#BabyDriverMovie
Despicable Me 3
Last but certainly not last on my Summer To Remember Must See Movie List is Despicable Me 3. I may be that mom who forced her husband to play a carnival type game until she could win the unicorn just so she could exclaim: "It's So FLUFFY!!" So yeah, that's just a hint at my level of Despicable Me fandom and let"s just say my Kiddies are not too far behind me.
In this movie, we get to see Gru and Lucy as they fight to stop Balthazar Bratt from doing what most villains want – conquer the world!
Follow Despicable Me 3: Official Site, Facebook, Twitter and Instagram
Release Date: June 20th, 2017
#DespicableMe3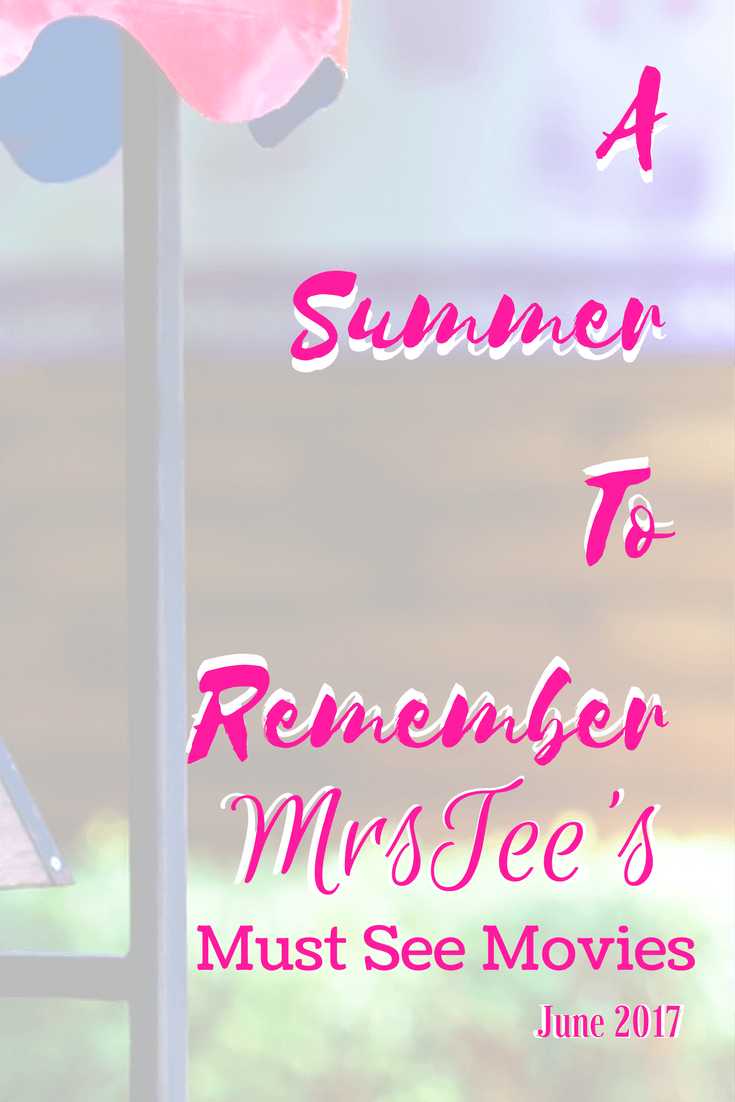 Now that you see how I am going to get started on making our Summer To Remember with this awesome list of Must See Movies I'd love to hear what you have lined up for your summer . . .

Lifestyle Blogger & Media Influencer
at
TheMrsTee
Tiffany is the ' Tee' behind TheMrsTee. Tiffany is a BlogHer VOTY Award Honoree as well as a Contributing Author with Modern Social f/k/a iBlog Magazine and BlogHer. Growing herself as a Brand and Influencer are always at the center of Tiffany's passion. As a Brand Ambassador, Tiffany has the opportunity to promote and support the brands she loves the most with her own unique perspective. Tiffany has extended her presence beyond her URL to Television as a Panelist for the MomsEveryday TV Show for 2 Seasons and to the stage as a Cast Member of the Finale Season of The Listen To Your Mother Show.
Latest posts by TheMrsTee (see all)