This week our theme is Sports Songs now since I don't watch sports At All I went with a song that most reminded me of ummm…the spirit of sports or what sportsmanship should be 😉
This week we are sharing the song that we just can't get out of our heads. My choice is one that is not only playing on repeat within my head but within my heart as well.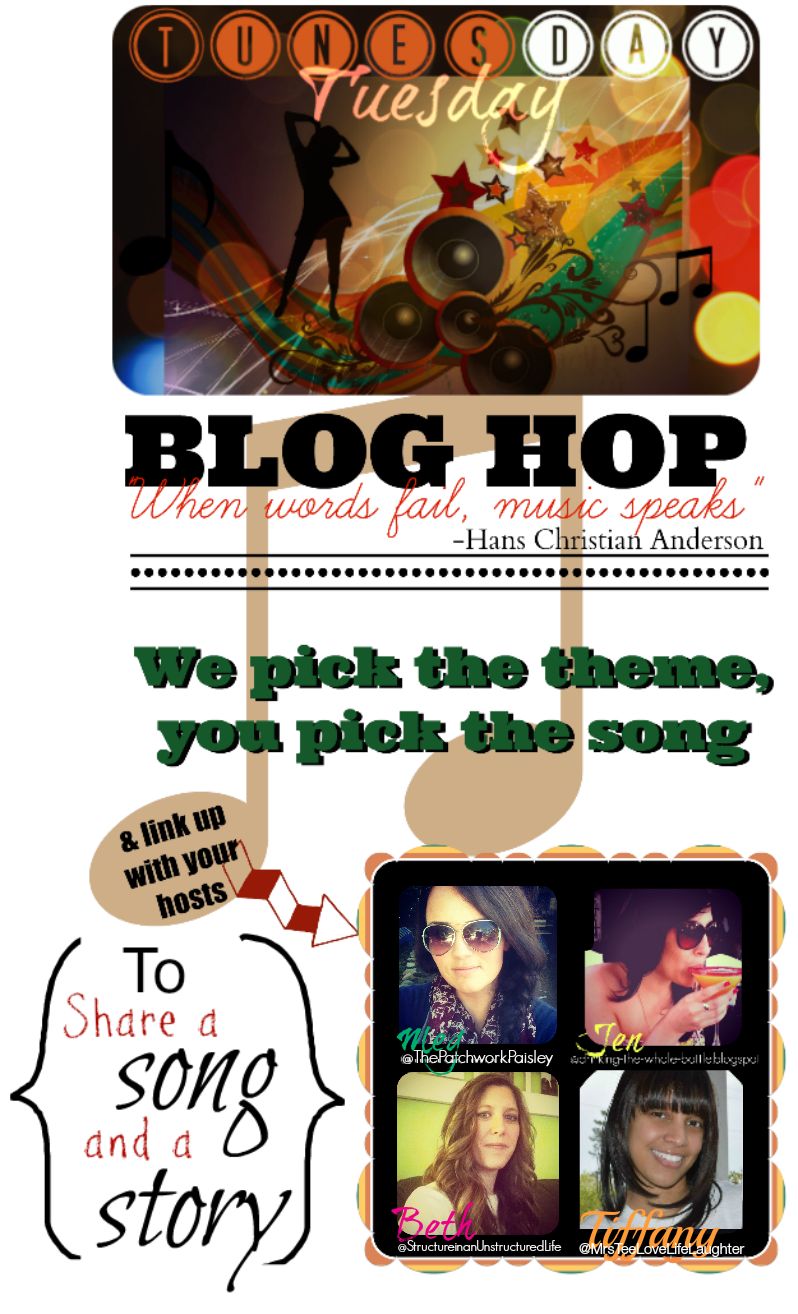 We all need a little music in our lives. A good song can answer a question, soothe the soul and provide an escape. It can recall a memory in the most vivid detail and evoke the most intense feelings.
"Music is the great uniter. An incredible force. Something that people who differ on everything and anything else can have in common." -Sarah Dessen
We created Tunesday Tuesday to do just that, bring people together through music.
Visit your hosts after 9pm (EST) on Monday nights
to find out what the theme is for the week!
Rules?
It would be awesome if you would follow your lovely hostesses (links below,) but other than that- let's have fun with this! Know a fellow music lover who should get in on the party? Let them know about it! Want to share you groove with the world? Tweet it should you feel so inclined. Want to grab a button? Go for it. It's really pretty and you'll find it down below.
Host Follow Links:

Send A Tweet & Grab A Button! Let's Share The Music: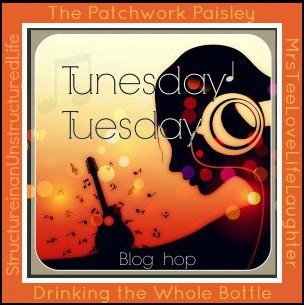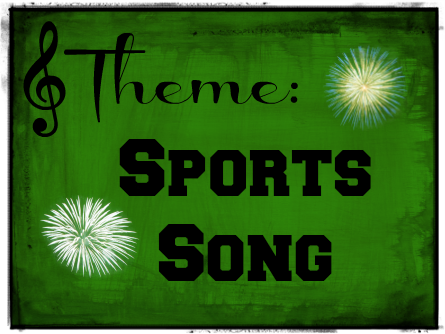 Rising up, back on the street
Did my time, took my chances
Went the distance, now I'm back on my feet
Just a man and his will to survive
So many times it happens too fast
You trade your passion for glory
Don't lose your grip on the dreams of the past
You must fight just to keep them alive
It's the eye of the tiger
It's the thrill of the fight
Rising up to the challenge of our rival
And the last known survivor
Stalks his prey in the night
And he's watching us all with the eye of the tiger
Rocky! Every time I watched this movie as a kid and all the way into adulthood I find my self cheering for Rocky as if it's the first time! Hearing The Eye of The Tiger is something that not only brings back great memories but a feeling of what a true sportsman should be like.
What's your favorite Sports Tune?
Share it with us this week!
Lifestyle Blogger & Media Influencer
at
TheMrsTee
Tiffany is the ' Tee' behind TheMrsTee. Tiffany is a BlogHer VOTY Award Honoree as well as a Contributing Author with Modern Social f/k/a iBlog Magazine and BlogHer. Growing herself as a Brand and Influencer are always at the center of Tiffany's passion. As a Brand Ambassador, Tiffany has the opportunity to promote and support the brands she loves the most with her own unique perspective. Tiffany has extended her presence beyond her URL to Television as a Panelist for the MomsEveryday TV Show for 2 Seasons and to the stage as a Cast Member of the Finale Season of The Listen To Your Mother Show.
Latest posts by TheMrsTee (see all)