*Disclosure: This is a sponsored post for SheSpeaks/Walmart. All opinions are mine alone. #AvoidTheOops
Food prepped, grill on, music playing – party started. It was our first cook-out of the Summer and I saw nothing but smiles and laughter. I was in happy hostess heaven. That is until I heard it. A small voice from the guest bathroom.
"Auntie. Aunty? Auntie! There's no more toilet paper."
Let's just say that small voice eventually became loud enough for nearly all the guests to learn that I had run out of toilet paper! Not exactly the moment you want in the middle of summer entertaining. After running upstairs and checking the other 2 bathrooms, checking all my pantries and the garage – no luck. I didn't have any back-up. I was out of toilet paper with a kid in the bathroom making sure everyone knew it!
I went into hostess survival mode taking the roll from our bathroom to rescue my small guest downstairs. The crisis had been averted – barely – but I learned my lesson. I needed a way to #AvoidTheOops for the rest of the summer and make sure I had all the essentials needed to have panic free Summer Entertaining!
Summer Moments
For my family, summer is the time when we could have a cook-out, family fun night or guest come by at any time. Sometimes it's planned but most times it just happens. Those are the moments when an oops like no more toilet paper is not the way you want the night to be remembered. Thank goodness I can #AvoidTheOops for everything for the bathroom, cleaning, laundry and more. I can get all I need without trips to the store. AvoidTheOops.com gives me everything I can get in store with the convenience of ordering online and having it delivered right to my front door.
Click & Order
I honestly never considered having household essentials delivered. I mean most times I just grab them when I'm at the store for groceries. Yet in the summer sometimes getting to the store isn't always easy. Lugging heavy items or trying to get everything to the car while wrangling three hot and tired Kiddies isn't the highlight of my day. AvoidTheOops.com helped me avoid all of that. I was able to order everything I needed with a few clicks and have it deliver right to my front door.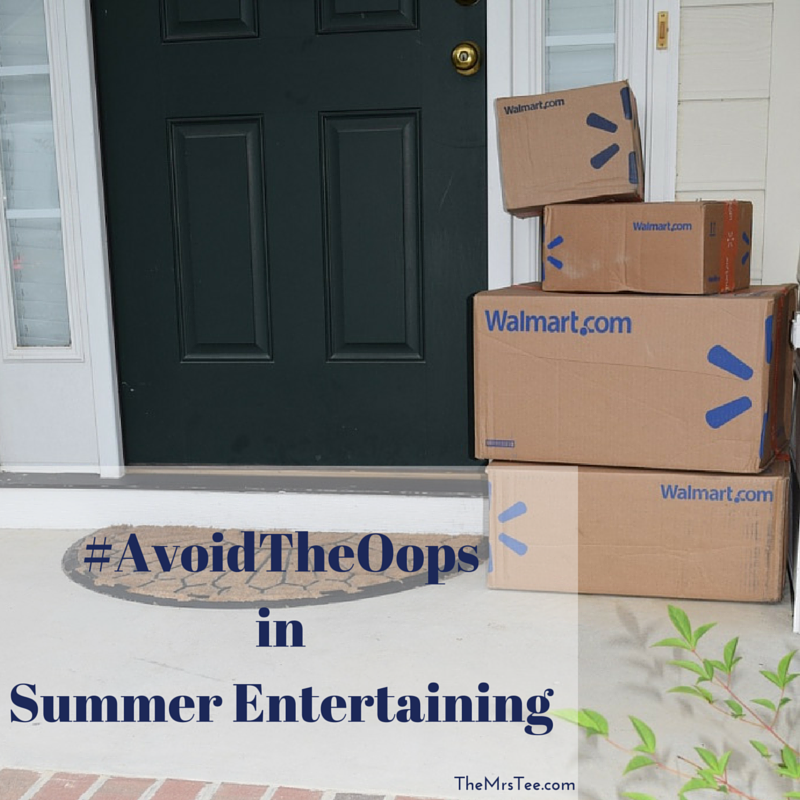 Using AvoidTheOops.com is so easy. I shopped by department just like I do in Walmart. All my Kitchen needs, Cleaning Supplies, Bathroom and Laundry were right at my fingertips. I actually walked through my home with my tablet from room to room adding everything I needed as I went. Once my Cart was full I clicked Checkout, Paid and that was it.
All Stocked Up!
I know I'm not the only one who hovers at their front door when they know they have a delivery on the way. That was me for the next couple of days. Once everything arrived I couldn't wait to unpack it all and get my shelves all stocked up.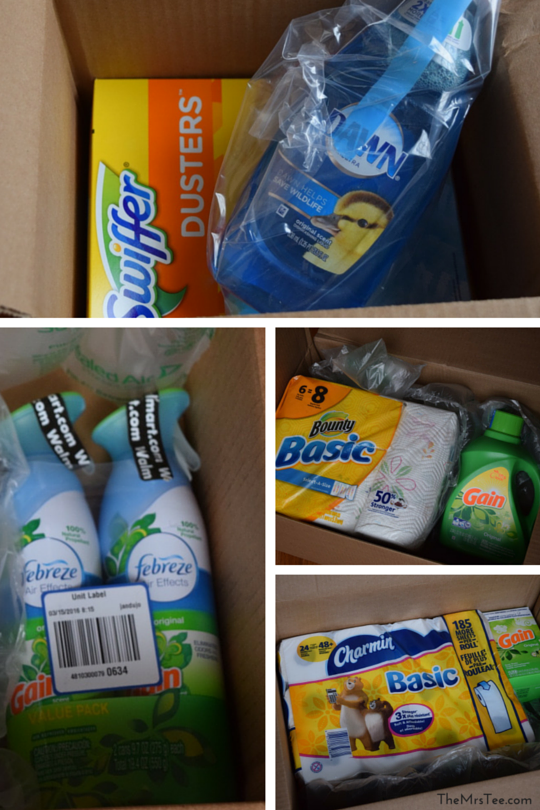 As you can see, I got a bit of something for every part of my home. P&G Products are my go-to products for keeping my home summer ready and the prices of AvoidTheOops.com gave me the same savings I have come to love in store.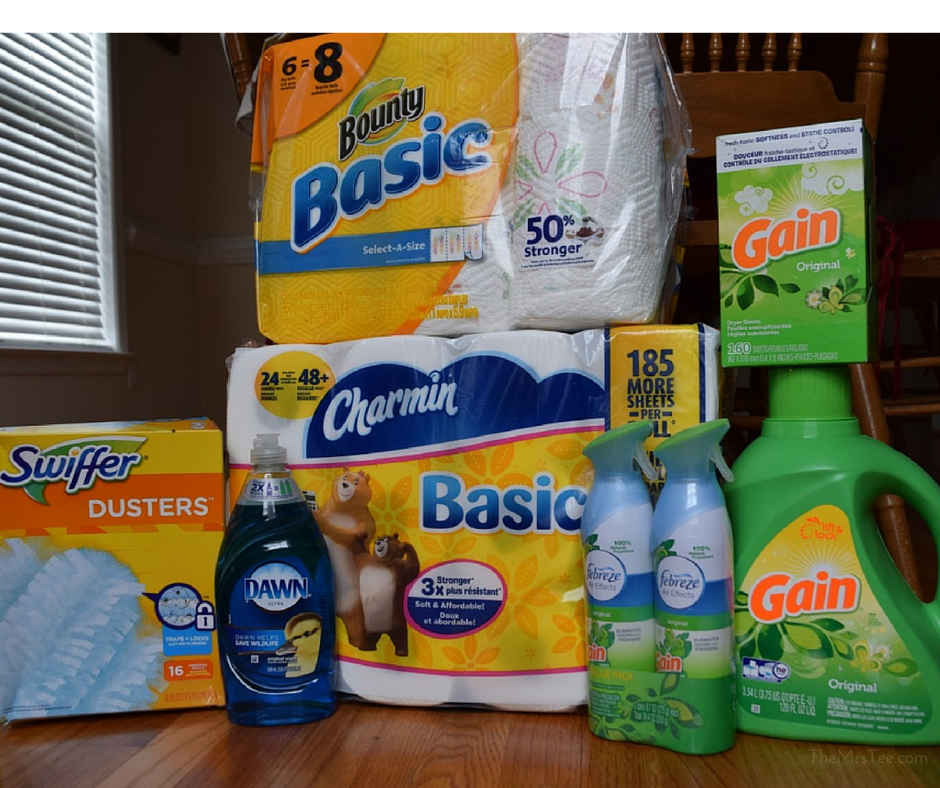 Guests equal dirty dishes. It's inevitable. I always end up with a sink full of utensils, cups and dishes. I love Dawn® because it's super gentle on my hands but just as tough on the dirt and grease from a summer cook-out. There's nothing I love more than an empty sink at the end of the night and Dawn® helps me make that happen.
Grilling out is my family's favorite way to get together during the summer. grilling comes with a brand new set of messes. Grease, Charcoal and all the other luckiness that can come with cooking outside means I need a paper towel strong enough to handle it all. Bounty® is my best friend when it comes to cleaning up the messes quick and easy so having more than enough on my shelves means no mess – even a grill mess – is too much for me.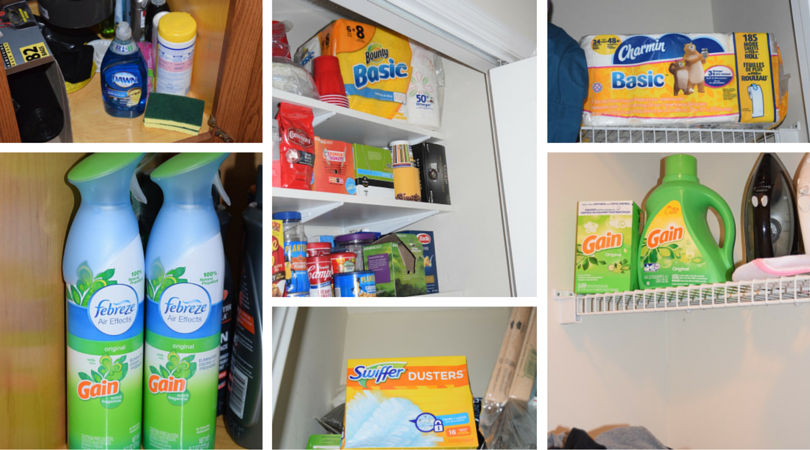 Having guests over means making sure your home makes the best first impression possible. That's where my Swiffer® Dusters come in.  I can make sure that my home and not the dust are the focus of everyone's attention.
Okay, so I had the toilet paper situation covered but I wanted to be certain that I didn't have any other 'oops' in that area so I also added a couple cans of Febreze® air freshener to my list.
The last thing I added to my supply list was all about being sure that my family looked as good as my home when our guests arrive. So I grabbed my favorite laundry detergent Gain® as well as a box of dryer sheets to make sure that when those accidentally spills happen I'm prepared to get everything clean and fresh just in time for the guests to arrive.
#AvoidTheOops
So thanks to AvoidTheOops.com and Walmart I am well prepared for the rest of my summer. Be sure to head over and stock up on all your summer essentials and make sure you don't have an 'oops' moment as part of your summer memories this year.

Lifestyle Blogger & Media Influencer
at
TheMrsTee
Tiffany is the ' Tee' behind TheMrsTee. Tiffany is a BlogHer VOTY Award Honoree as well as a Contributing Author with Modern Social f/k/a iBlog Magazine and BlogHer. Growing herself as a Brand and Influencer are always at the center of Tiffany's passion. As a Brand Ambassador, Tiffany has the opportunity to promote and support the brands she loves the most with her own unique perspective. Tiffany has extended her presence beyond her URL to Television as a Panelist for the MomsEveryday TV Show for 2 Seasons and to the stage as a Cast Member of the Finale Season of The Listen To Your Mother Show.
Latest posts by TheMrsTee (see all)