I shared the adventures of how I got to BloggyBootCamp ATL but once I arrived I knew for sure that it was all worth it. Especially when I knew I would be arriving in time for the Friday night Cocktail Party. I mean come on folks, as a Momma of 6 getting to doll up and maybe even put on a bit of lipstick is definitely a rare and welcomed thing. To meet and greet favorite and soon to be new favorite SITSGirls Bloggers was so exciting and I was so ready!
The cocktail party was hosted by the SWAYGroup and I couldn't wait to pull out my little black dress and pumps for a mini girls night out.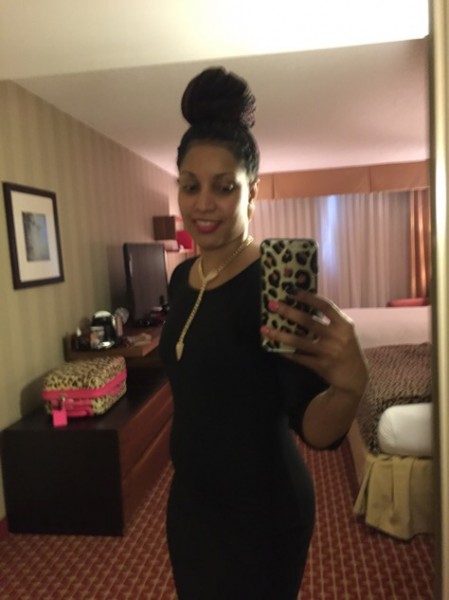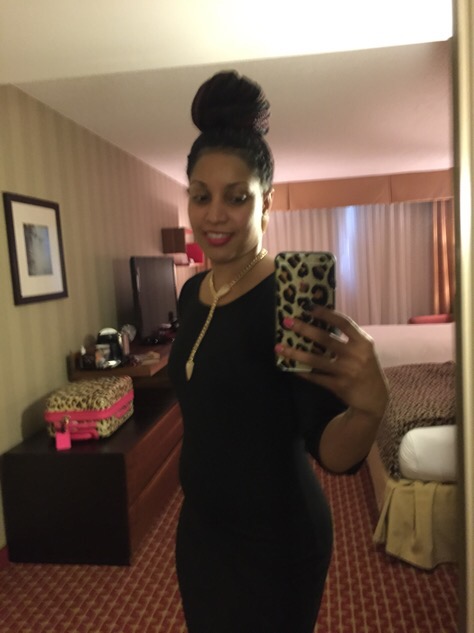 When I arrived at the cocktail party I was a bit nervous. I was trying to place faces with profile photos, site names and Twitter handles. Not as easy a task as you may think. Yet once I started to spot a few familiar faces and a few of my SITStahs spotted me the night was off to a great start.
It wasn't long before I started to notice that my hair seems to have an identity all it's own. That seemed to be the way most people recognized me as MrsTee – it was so much fun we even decided to give my hair it's own hashtag: #MrsTeeBun
Did you happen to catch a snapshot of me and my easily recognized top knot during the conference? Shoot me a copy, tag me and hashtag the photo with #MrsTeeBun so I can see it and let's keep the fun going 😀
As requested, I kept my bun the entire conference but on check-out day #MrsTeeBun said it's farewell…
The #MrsTeeBun is down folks… To all my #BloggyBootCamp Ladies thanks for giving it a life of it's own LOL…
So I did say this was a cocktail party and what would a cocktail party be without the cocktail, right? The signature drink of the night was an Aperol Spritzer.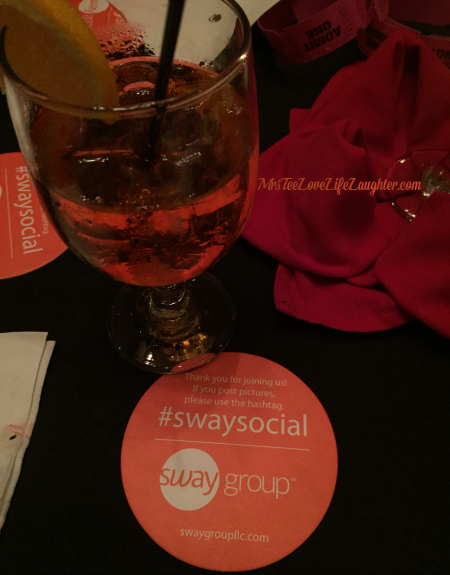 It was delicious. I'm not a big drinker but if you give me something with a bit sweet you'll always grab my taste. The Aperol Spritzer definitely did just that. A mix with orange liqueur there was a hint of sweetness with a bit of kick. The perfect drink for a light weight like me LOL 😉
After getting my drink, it was time to mingle. I had such fun actually hearing the voices behind the words I have come to love. I had the chance to meet Kristen Daukas of TenToTwenty and FourHensAndARooster Kristen was the first person to give me an opportunity to share my writing and parenting advice beyond my own URL and she is definitely as much of a presence in person as she is online. Such an amazing woman and supporter of others.
Me and @mrsteeh finally meet IRL!! #bloggybootcamp http://t.co/267znKPFfe— 10 to 20 Parenting (@10to20) October 10, 2014
I also got to meet the lovely mind behind the creativity over and Sunshine and Elephants. Her spirit is just as beautiful as her smile. If you haven't had a chance be sure to head over and visit her…tell her MrsTee sent you 🙂
Meeting new and wonderful people is the best part of #BloggyBootCamp – so happy to connect @sunphant I know you're destined for great things!! #MrsTeeH #BlogLife #Blogger #MrsTeeBun
Wait!! I almost forgot. The cocktail party was also the perfect setting for me to meet two of my BloggerBFFs face to face for the very first time. MrsAOK from MrsAOK, A Work In Progress and Tenns from New Mama Diaries. Everyone who saw us together could hardly believe this was our first 'in real life' meeting. I call that true friendship. We connected across our sites, linkups and social media and found in each other common beliefs, interests and even humor. So meeting in person was just the icing to a friendship that was already established.
Post
by Mrsteelovelifelaughter.
By the end of the night my shoes were off and my fears were gone. I was at ease and felt like I was simply reuniting with a few long distance friends rather than meeting them for the first time.
So yeah. My shoes didn't exactly make it the whole night. Oh well I still had a blast!!! Can't wait until tomorrow Ladies!! #BloggyBootCamp #BlogConference #BlogLife #Blogger
If this first night was any indicator of how things were going to be I knew #BloggyBootCamp ATL was going to be amazing. I went to my room ready and excited for what the next day would hold: new connections, knowledge and most of all support from Ladies who know what it is to see Blogging as a passion and attainable dream.
Stay Tuned for a recap and reflect on what I learned, experienced and took away from Session Day of #BloggyBootCamp ATL…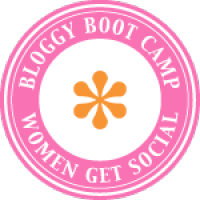 Lifestyle Blogger & Media Influencer
at
TheMrsTee
Tiffany is the ' Tee' behind TheMrsTee. Tiffany is a BlogHer VOTY Award Honoree as well as a Contributing Author with Modern Social f/k/a iBlog Magazine and BlogHer. Growing herself as a Brand and Influencer are always at the center of Tiffany's passion. As a Brand Ambassador, Tiffany has the opportunity to promote and support the brands she loves the most with her own unique perspective. Tiffany has extended her presence beyond her URL to Television as a Panelist for the MomsEveryday TV Show for 2 Seasons and to the stage as a Cast Member of the Finale Season of The Listen To Your Mother Show.
Latest posts by TheMrsTee (see all)