Brand Ambassador Disclosure Amazon Affiliate Disclosure
It's been too long since I shared what I'm lovin' in a currently styled post but I have so many new favorite things this month I felt it was overdue. From scents to self-care I'm sharing them all in my Currently. . . October.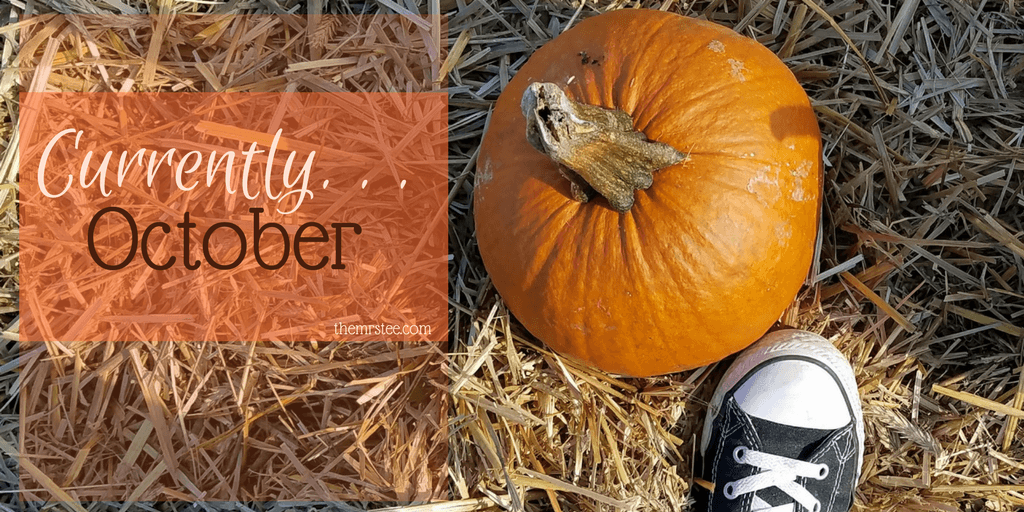 Drinking . . .
If ya'll know me at all you know Coffee is my number one beverage. Hot, Cold, Frosted, Frozen – however it comes I love it. So once October rolled around I was on the hunt for a fun flavor (besides Pumpkin Spice because well – that's an automatic) that I could add to my Fall routine.
That's when I found the awesomeness that is the Fall Blend K-Cup from Starbucks. I am in love folks! I have been drinking this just about every morning (and maybe afternoon) since October 1st and I don't see any end in sight!
Wearing . . .
Glasses! You had to know that in a list of my favorite things there would have to be at least one pair of glasses. Right? I mean you know me! So, my current favorite pair of glasses have to be my most recent addition to my collection.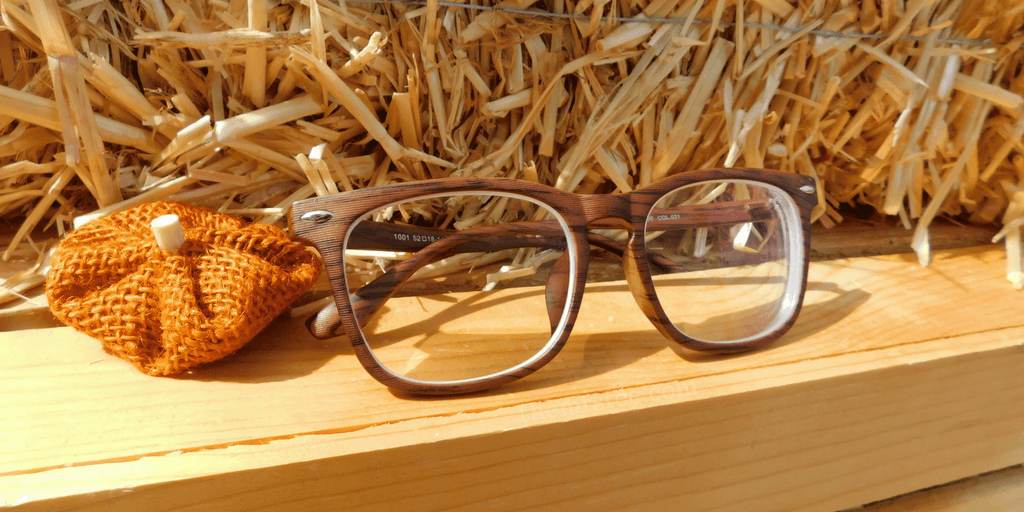 These awesome wood styled frames are not only full prescription and light-weight but they're also pretty stylish if I do say so myself – which I do! *You can check out a pair of frames from GlassesShop.com yourself and use Discount Code GShot50 to get them at 50% Off!
Smelling . . .
That's right folks I am all about the Smell Goods. I love a great smelling house and I tend to pick a scent to help fill every single room. My current favorite scent is Fort Bragg Tobacco & Vanilla by Southern Elegance. This is a candle I received in a swag bag so far back I can hardly remember when BUT I do know it smells amazing!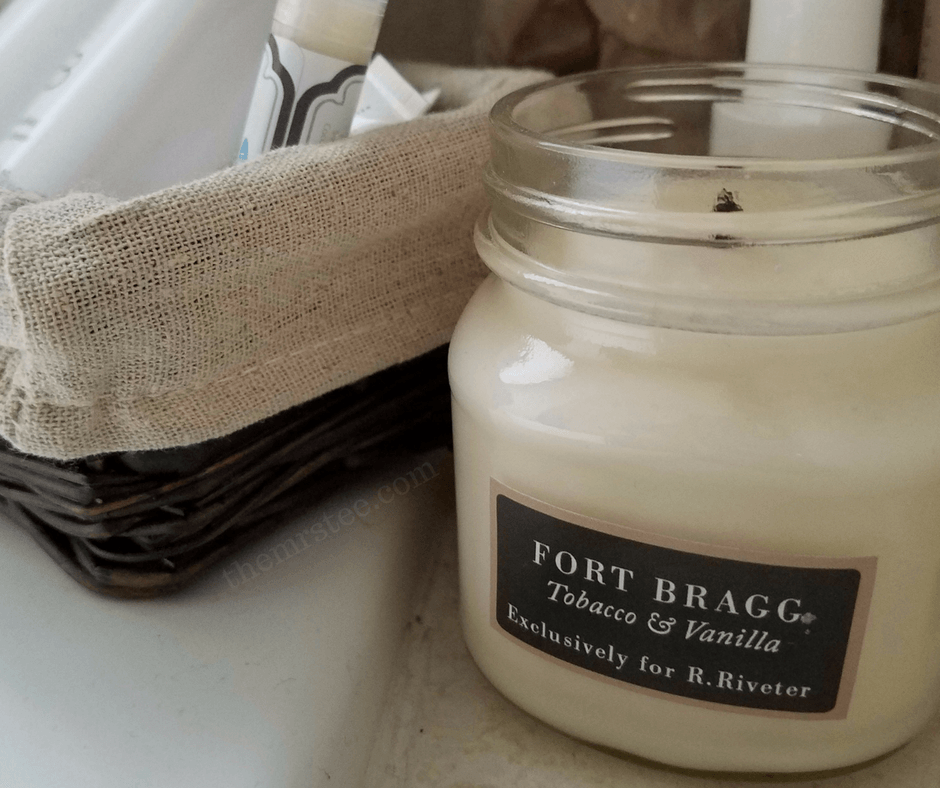 Souther Elegance Soy Candles are made with scents Exclusively for R.Riveter. Each scent is specific to a Military Base, other scents include: Fort Campbell – Apple & Bourbon, Ft. Lewis – Pine Cones, Camp Merrill – Peaches and many more you should definitely give a try! This candle is sold by R.Riveter through Post To Pillar a "Curated Market Place For Military Spouse Makers". They help bring quality, handcrafted military spouse created products up front where they belong.
Using. . .
These are a few products I get to treat myself with during my self-care time. I have been using them for the past few months and love them so much I just had to share. The first is from EOS which is brand I love always but had no idea until recently that they had a shaving cream.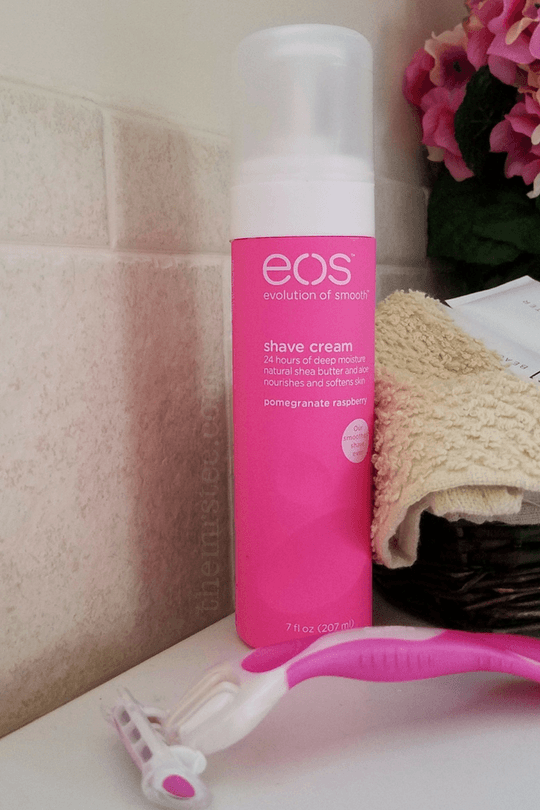 This shaving cream is so silky smooth it leaves my legs feeling aaah-may-zing! I've only tried the pomegranate raspberry BUT there are 4 different ones to try. So if you're looking to try a new one I definitely say: try these!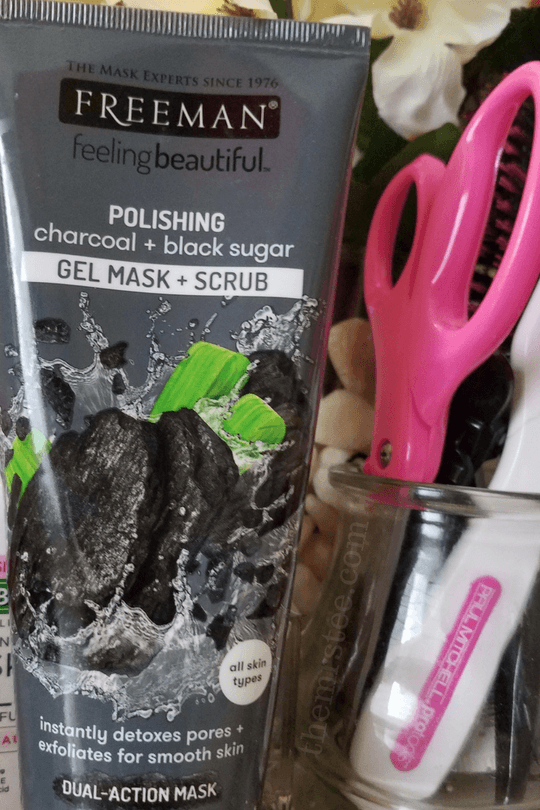 My next pick for a bit of Me Time is this Polishing Charcoal & Black Sugar Gel Mask from FREEMAN. It leaves my ski feeling completely fresh, clean and smooth plus the Charcoal helps to get rid of those nasty looking blackheads and pore enemies!
Loving . . .
I think I change my phone cases nearly as much as I change out my glasses! This month I've continued my Fall/Brown theme and picked up this awesome multi-tasking one. This phone case is leather, has a kickstand and business card holder!! Yes folks it's a 3-in-1 find!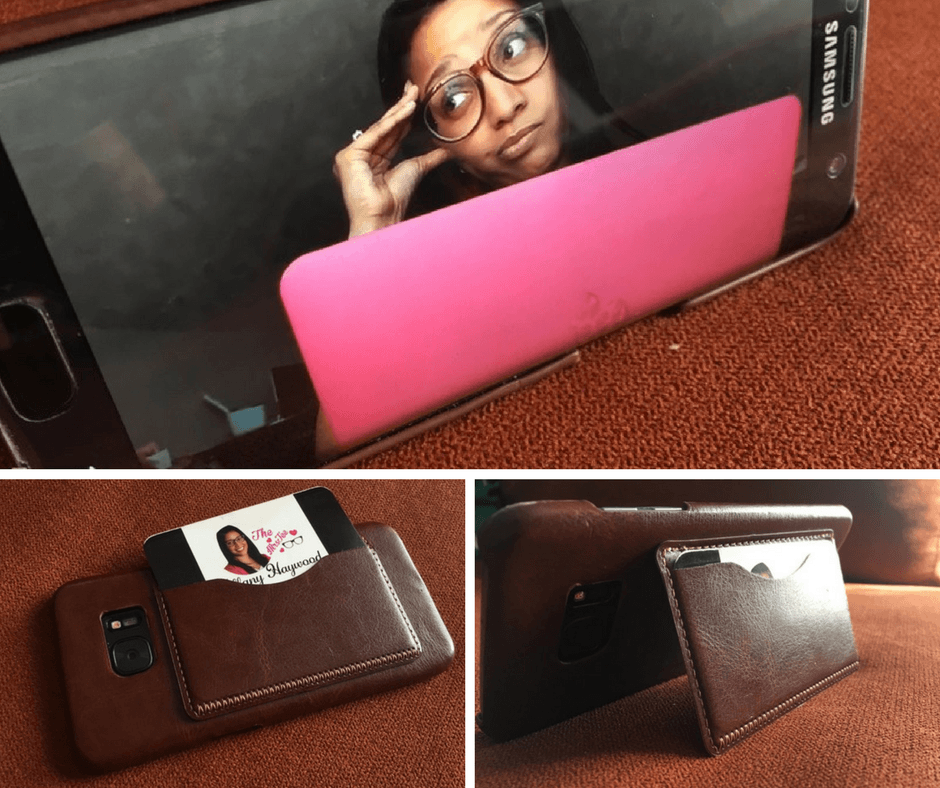 Carrying . . .
Last but definitely not least I'm sharing two things I have been carrying around with me from errands, to fun to work this month! I'm that chick (okay maybe the only chick) who has to have her keychains match up with her styles. So when I switched things over for fall (yes I do that) I went on the hunt for the perfect keychains. I found this awesome Initial T in brass and leather as well as this super fun Hotel Key Styled keychain!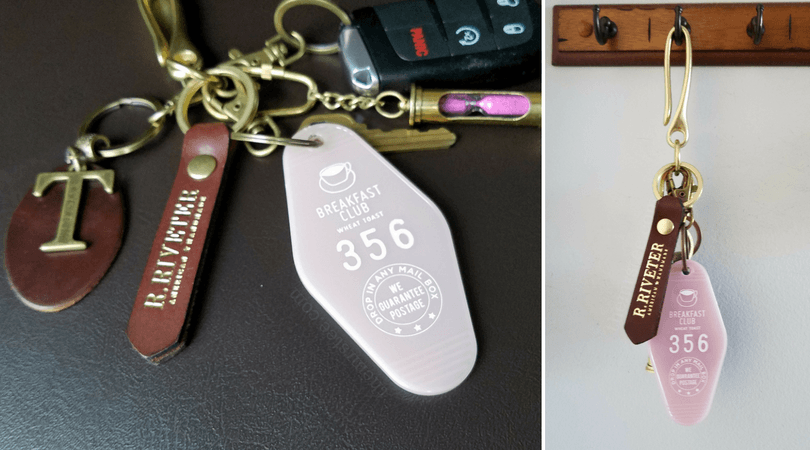 I haven't had a set of keys I've loved this much in a while. I think the coffee cup on the hotel styled keychain is so me and I love the pink sand in the hour glass for that perfect pop of my favorite color. Ooooh! I couldn't forget my R.Riveter Leather Keychain! This beauty can hang just about anywhere on anything! Don't believe? Check out my How To Video and see just what I mean!
Last but oh so definitely not least is my most favorite thing to carry around lately . . .
I could not let #NationalHandbagDay go by without taking a moment to say Thank You to my Newest bag: the @Rriveterbags Otto for not only being stylish and classy but also the perfect work day bag. I walked, explored and Vlogged my way through an entire day of arts festival activities across an entire botanical garden and my #Otto held everything I needed and more!! I can't wait to take Mrs. Otto out for more of my #BlogLife and #MomLife adventures! Stay Tuned to see where else we go . . . PS: Add the Otto to Your closet at 15% Off with Discount Code RRTiffanyH ? #AD #RRiveter #BagsOnAMission #RRiveterBags #AmericanHandmade #EmpoweredWomenEmpower #milspouse #milspousepreneur #milspouseowned #NCMade #MyNC #NorthCarolina #HomegrownFay #CapeFearBG #EverydayPhotoADay #Blog #Blogger #BlogLife #NC #NCBlogger #NCBloggers #LifestyleBlogger #SouthernBlogger #TheMrsTee
My 3rd Generation R.Riveter Otto! This bag has gone with me on Family Fun Day, Errands and even Blog Events and has never let me down. I can fit just about anything I want and need in this lovely and I can't wait to show you guys exactly what's in my bag so be sure to Stay Tuned for that in the next few weeks!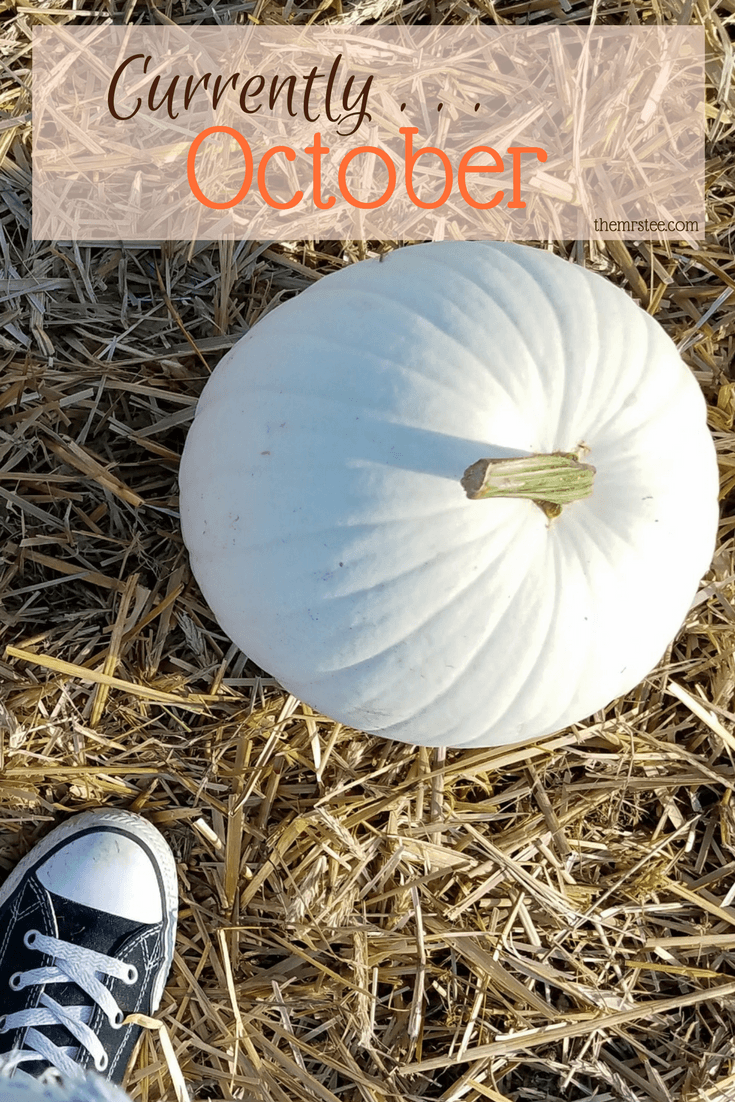 Lifestyle Blogger, Brand Ambassador, YouTuber & Media Influencer
at
TheMrsTee
Tiffany is the ' Tee' behind TheMrsTee - a Lifestyle Blog created as a place to share her love of all things Faith, Family, Fashion, Food, Fun, Tech & Travel. Tiffany has established her influence within both the Blogging & Vlogging Communities. As a Brand Ambassador, Tiffany has the opportunity to promote and support the brands she loves the most with her own unique perspective. Tiffany has extended her presence beyond her URL to Television as a Panelist for the MomsEveryday TV Show for 2 Seasons and to the stage as a Cast Member of the Finale Season of The Listen To Your Mother Show. A 2016 BlogHer VOTY Award Honoree, Contributing Author with Modern Social f/k/a iBlog Magazine and BlogHer. Growing herself as a Brand and Influencer are always at the center of Tiffany's passion.
Latest posts by TheMrsTee (see all)