No Material Connection Disclosure

D23 – 3 little characters that hold such big meaning. I saw a post announcing that the hashtag #D23Expo was the one to follow this past weekend. Of course I did a bit of online stalking research to find out exactly what it all meant and what I discovered made my little Disney lovin' heart go all a flutter!
"All our dreams can come true, if we have the courage to pursue them." -Walt Disney
D23 is Disney's way of giving tribute to the foundation of what Walt Disney dreamed for Disney as a whole. Disney was founded in 1923 and D23 has been created as the Ultimate Fan Club for all the Disney Dreamers who want nothing more than to follow, explore and share their love of all things Disney.
Now add in the Expo and you have 3 days of amazing experiences and exclusive knowledge shared with Disney Fans who can think of no better way to give in to their Disney side than to immerse themselves in all things Disney: Past, Present and Future!
As I started to follow along with the #D23Expo hashtag I started to feel my Disney heart making wish after wish that I could be there where all the fun was. It was amazing to see how many Disney Fans had gathered at the Anaheim Convention Center in Anaheim, California to experience an event that would definitely be one to remember and I couldn't wait to peak in on it all just by following #D23Expo and #D23.
I was able to get glimpses of all the fun and Disney Magic simply by following along with #D23Expo and #D23. I found so many amazing Bloggers, Fans and even a few new friends who were so happy to share their experiences through pictures, videos and more each day. I also made sure to follow DisneyD23 on Twitter, Facebook, YouTube and Instagram. With so many ways to follow along I was able to let my heart's wish grow with each photo, snippet and video clip I saw.
One of the amazing feeds I came across include Christa from the Fairytale Traveler who was so fun and happy to answer any questions I had during her LIVE Periscope Streams from in the midst of all the action. She even helped me figure out if costumes are a must or an option during the D23Expo – let's just say the fun increases a bit with a little costume Magic! She also told me that the D23Expos happen every 2 years which means I have more than enough time to dream and plan about being at the next one. Not mention Christa's amazing photos and snippets on her twitter and instagram feeds. She truly took the #D23 hashtag to new levels for me so thanks Christa!
"That's the real trouble with the world. Too many people grow up." -Walt Disney
As part of the D23Expo Disney shares their history, their present and their future with the foundation of what they are – the dreamers. Disney Fans are some of the most amazing dreamers in history. We are willing to believe that fairytales can come true and thanks to Disney we get to see that over and over again. As part of the Expo Disney Fans are able to get exclusive looks behind what has been, what's is and what's coming in the world of Disney!
"Get a good idea and stay with it. Dog it, and work at it until it's done right." -Walt Disney
I am so excited that even though I didn't get to attend (this year) I am getting the chance to share a bit of that content with you, You and YOU!
Dory is coming back!! That's right folks the forgetful fish we all fell in love with in Finding Nemo is coming back with her own feature movie. Bringing back the amazing talent of Ellen DeGeneres Dory is going on an adventure of her own in Finding Dory (#FindingDory).
Ellen herself made an appearance to make the announcement to a crowd full of anxious fans…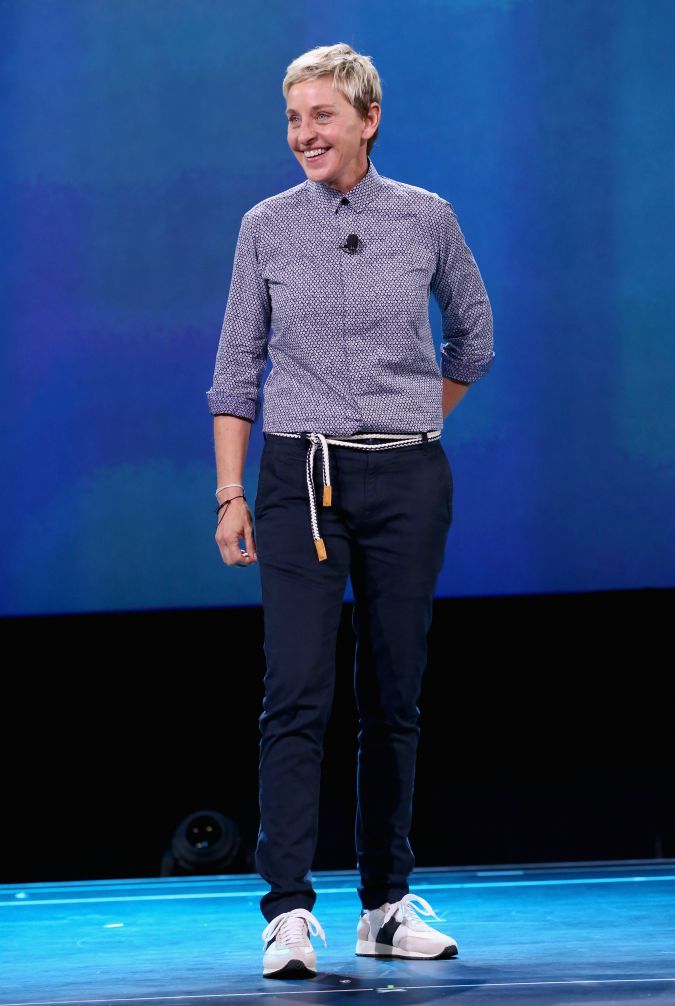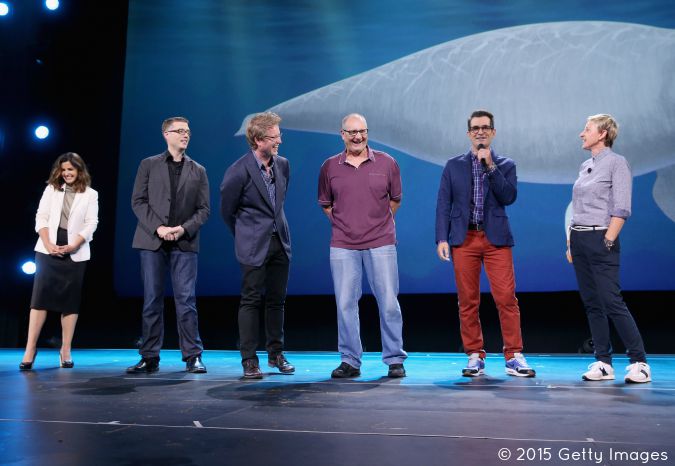 Finding Dory will take us all on an underwater adventure to find out more about Dory's past. Along the way she makes new friends and we get to learn a bit more about all that Dory forgot.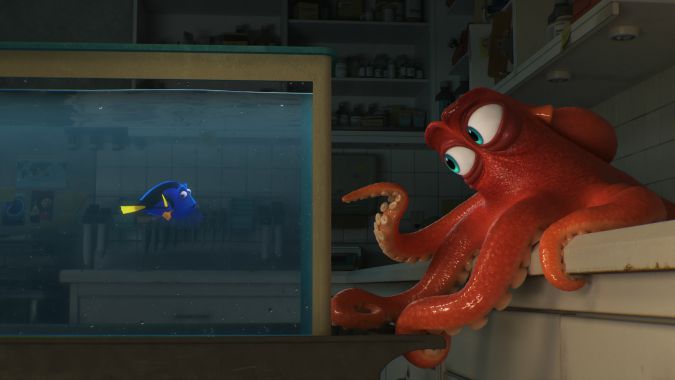 I don't know about you but I have been waiting for Dory to get a chance to tell her story for years now! Every time Ellen would ask for a vote on her show or mention bringing her back I was all for it. Finding Dory is a movie I can't wait to bring my Kiddies to see and share with them. How do you think Dory first learned how to speak whale? I'm not sure but I know come June 17th 2016 you know where you can find me!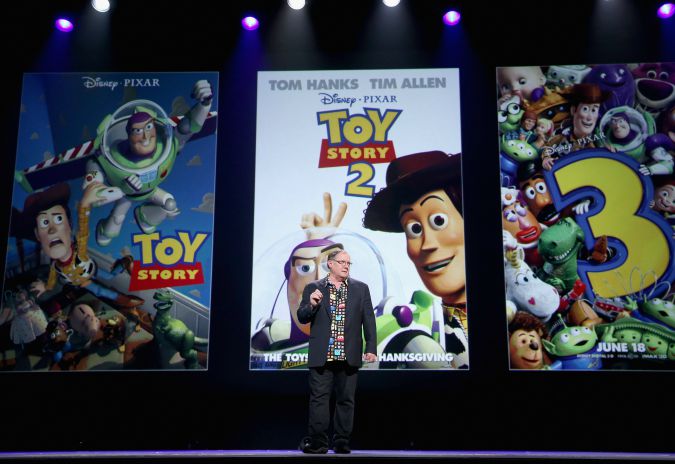 Disney hasn't stopped at Dory when it comes to bringing back a few of our favorite characters. Coming to theaters June 16th 2017 we will have another chance to hang out with our favorite toys when Toy Story 4 (#ToyStory4) hits theaters.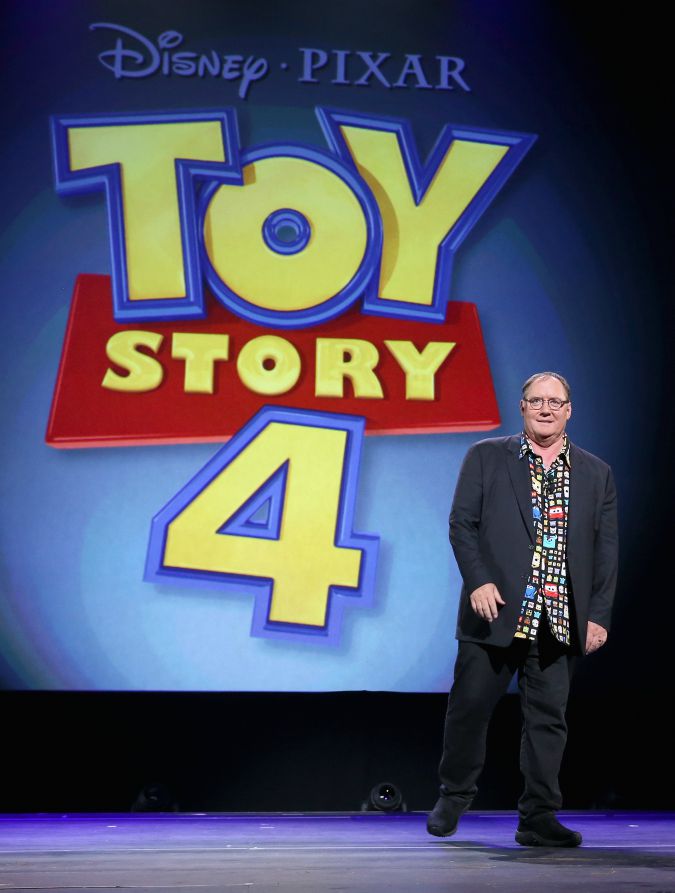 It's been 20 years since we first met Woody, Buzz, Jessie, Bulls Eye, Slinky the Dog, Rex the Dinosaur, Ham, Mr. and Mrs. Potato Head, The Aliens, Bo Peep and so many more of our favorite toy box friends and I can't wait to catch up with them and see what they've been up to since Andy dropped everyone off with Molly. Which Toy Story toy is your favorite friend?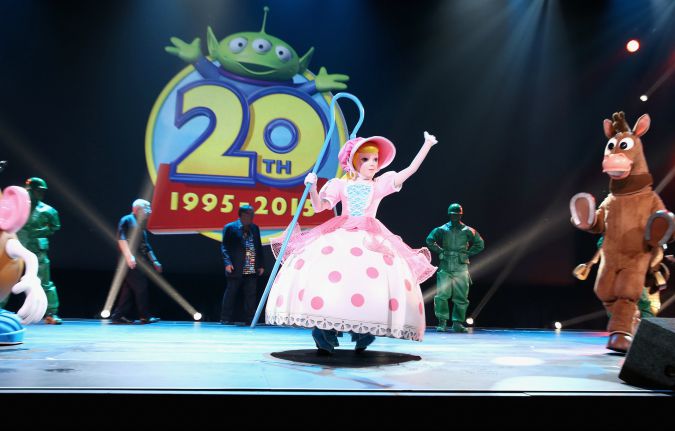 "We keep moving forward, opening new doors, and doing new things, because we're curious and curiosity keeps leading us down new paths." -Walt Disney
New Things! Disney has plenty of that in store for us too. In addition to announcing the continuation of the stories we have come to love and treasure the amazing creators of Disney are also getting ready to introduce us all to a few new members of the Disney family.

With the voice of Dwayne Johnson as a demigod named maui, Moana (#Moana) is destined for greatness when it debuts in theaters November 23rd 2016. Set in the South Pacific with it's rich history and culture this movie will definitely be a must see and a great way to have a bit of family time during the Thanksgiving Holiday.
See That! Even Dwayne got in on the Social Sharing fun for #D23 this year as he took the stage to share about his role in bringing the story of Moana to the big screen!
Now I know a lot of these may seem so far away. Not to worry! Disney has something special coming up for us November of THIS YEAR! That's right on November 25th 2015 The Good Dinosaur (#GoodDino) will be stomping it's way into a theater near you. This touching story of Arlo and his human friend Spot as they try to find their way in a world that could have been so long ago.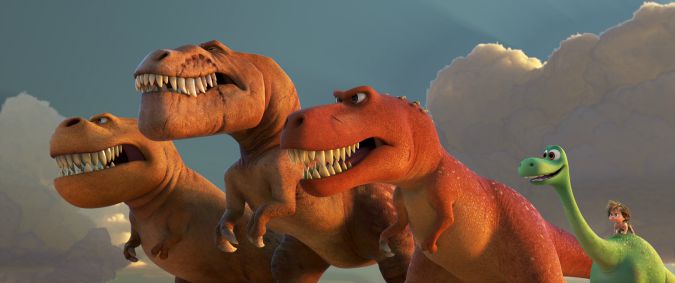 "Adults are only kids grown up,

anyway

." -Walt Disney
That's right. I know we love the amazing wonder of Disney Animation but don't worry they haven't forgotten that sometimes we want a bit of Live Action as well. So that's why this year Disney also announced a few of the awesome upcoming projects coming to life through the world of Disney Live Action!
Okay this is for all of us – the Marvel Fans – you know I am a die-hard NerdGirl and comic book lover. So when I see or even hear a whisper of anything Marvel you have my attention.

The Cap is Back!! That's right, Captain America is making his next appearance in the upcoming Marvel Civil War (#CaptainAmerica and #CivilWar) set to hit theaters May 6th 2016.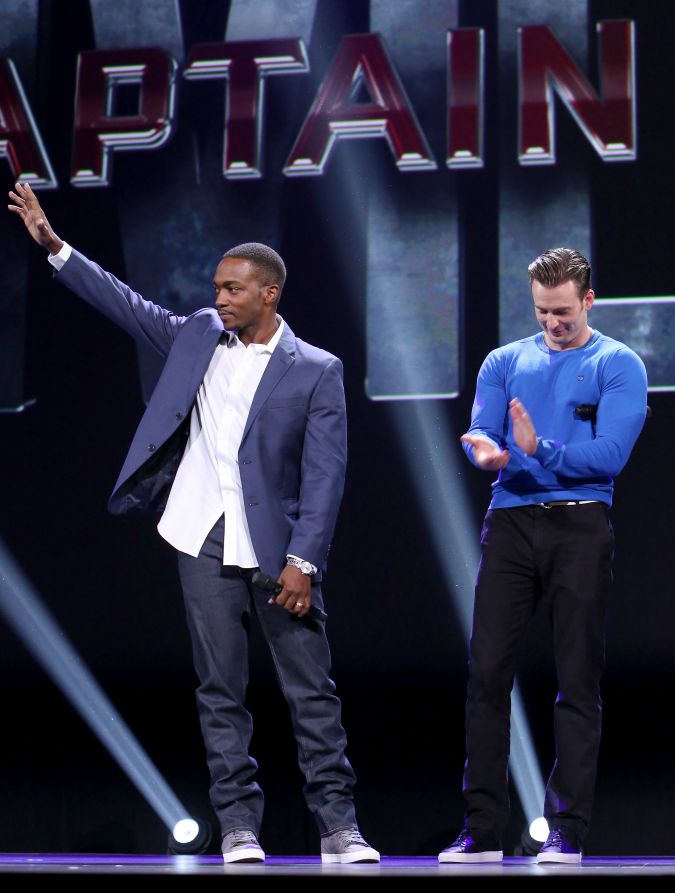 Actors Anthony Mackie (Falcon) and Chris Evans (Captain America) took the stage to help with Disney's announcement of this sure to be action packed installment in the Marvel Series. Civil War picks up where The Avengers: Age of Ultron ended and I am beyond ready to continue the story of Captain America and his many hero friends.
But Wait!! Marvel isn't leaving us with just 1 new movie, no they have something else in store for us too. Coming October 26th 2016 the Marvel's Doctor Strange (#DoctorStrange) will give us a look into the background of one of the many Avengers to leave a big impact on audiences of all ages. Who's your favorite Avenger?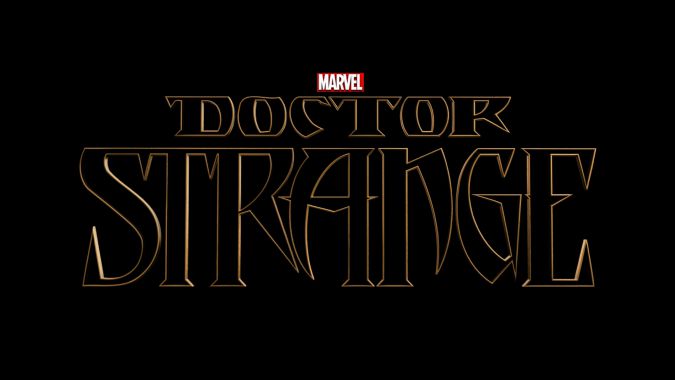 Doctor Vincent Strange was a master Neurosurgeon who was also the Master Supreme of all things Black Arts. I can't wait to see how the minds of Marvel bring this story to life on the big screen!
"The difference in winning and losing is most often not quitting." -Walt Disney
We know that Disney will never quit never stop bringing to life the working of the imaginations and for that we are so grateful. As a Disney fan I grew up with the hope each movie brought me that dreams can come true and I am so happy to pass that belief on the my children with each new adventure, character and world Disney offers us.
Now you know I couldn't share EVERYthing from the #D23Expo BUT I hope these glimpses spark that dreamer in you and let you know…
"If you can dream it, you can do it. Always remember that this whole thing was started by a mouse." -Walt Disney
*Pssst! Disney's Inside Out may also be getting ready to share a bit of Riley's First Date with us pretty soon too… JOY!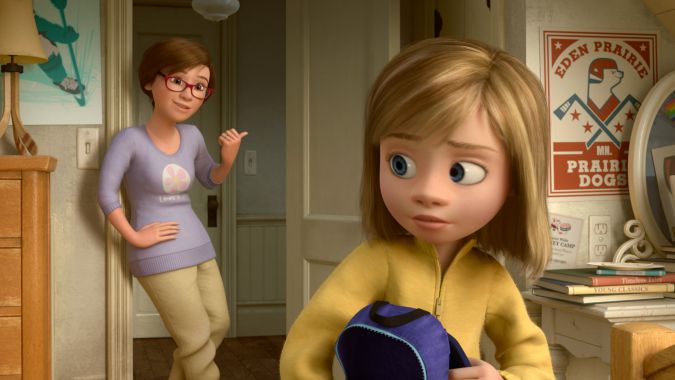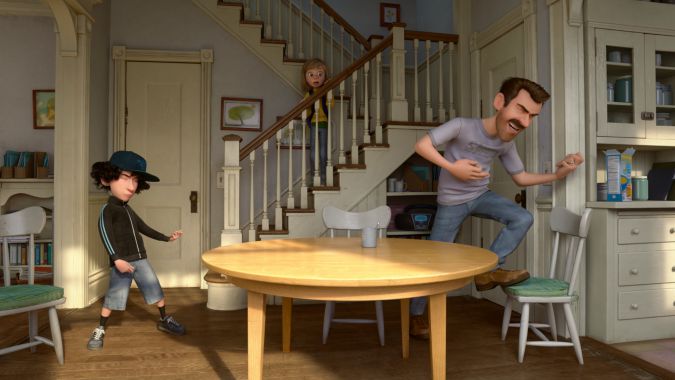 What is your all time favorite Disney Animation and/or Live Action Movie?
Lifestyle Blogger & Media Influencer
at
TheMrsTee
Tiffany is the ' Tee' behind TheMrsTee. Tiffany is a BlogHer VOTY Award Honoree as well as a Contributing Author with Modern Social f/k/a iBlog Magazine and BlogHer. Growing herself as a Brand and Influencer are always at the center of Tiffany's passion. As a Brand Ambassador, Tiffany has the opportunity to promote and support the brands she loves the most with her own unique perspective. Tiffany has extended her presence beyond her URL to Television as a Panelist for the MomsEveryday TV Show for 2 Seasons and to the stage as a Cast Member of the Finale Season of The Listen To Your Mother Show.
Latest posts by TheMrsTee (see all)