Over the weekend I celebrated with the girls from our Girl Scouts Troop for the year we had. They were amazing Girls and this day was for them to have fun as a reward for the awesome work they did to make not only their Cookie Sale a success but also as a Troop in learning and bonding with each other. Yet as I stood there behind my camera watching their smiling faces and thinking of the past 2 years we've been together I kept wondering "Is This Goodbye?"
Nearly 3 years ago I started the search for an activity outside of dance to help keep my daughter active. I had been a Girl Scouts as a child but never went any further than about 6 months of participation. I loved every moment of it and knew it would be something my Girlies would love as well. When my oldest daughter started Kindergarten and came home with a Girl Scout flyer I was so excited to get her all signed up.
Our first year was amazing! We had so much fun together and she blossomed with the added interaction with other girls. The Troop did so many things with the Girls and often Volunteered to help. We carved pumpkins, marched in parades, cooked, baked cookies, learned about the world around us and most importantly made friendships we all valued. I watched as my daughter changed from the chatty but reserved little girl who had a hard time making true friend into a still chatty but friendlier and happier girl. I couldn't have been more proud or happy to be a part of 'our' troop.
When my youngest Girlie joined this past year, I was so excited to begin to share the Girl Scout experience I had with my oldest with her as well. Yet this year things were going to be a bit different. This year we would be 2 Daisies And A Leader. That's right, instead of simply Volunteering as a Parent I had taken on the task of being a Co-Leader after our main leader had to move out of state. I signed up hoping that we would have all of (and maybe a few new) experience we had the year before.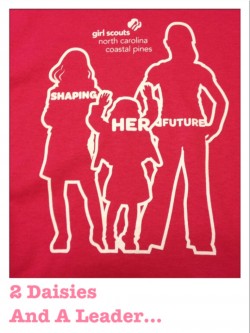 After about 3 months, I began to realize that having an awesome set of Girls doesn't always mean things will go smoothly. Our Troop was active but not nearly as much as before, our meetings were often canceled, and I watched as my youngest daughter tried to understand why her little blue vest was still empty when her sister's was nearly full by this time last year.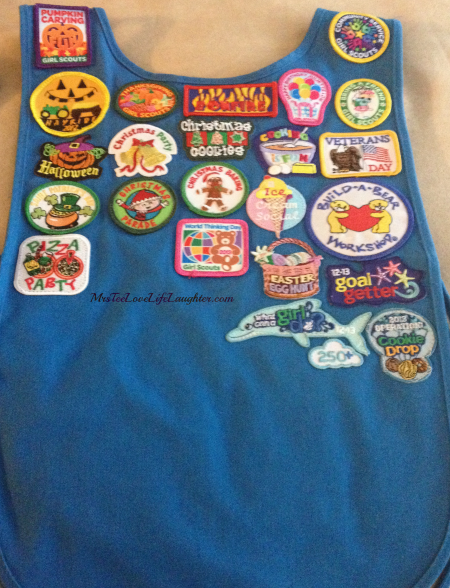 Once we realized we had issues we tried our best to isolate the girls of the Troop from it's impact. We went through the process of reorganizing the troop and tried to go forward. Yet by this time the year was nearly done. The entire experience had left a 'bad taste' in my mouth and left me wondering what my future with the Troop would be.
Still this day, this weekend was about celebrating the good things we had this year. Today was a fun day! One for moments and memories to be made of their year as Daisies and Brownies.
This slideshow requires JavaScript.
We fought through the bad and despite everything our little Troop has been through they are walking away with their little blue and brown vests all filled in, smiles on their faces and their futures bright. Is that future with me? Will my Girls continue their Girl Scout journey? I wasn't I'm still not sure. As a Volunteer I still want to believe in what the Girl Scouts stand for and as a Mom I have to do what is best for my Girls. So, as I watched MY Girls and MY Troop laugh, hug and enjoy this day I knew even if this was goodbye My Girls Scouts, Our Journey and Our Future would forever be impacted less by the bad but more so by the good we had shared together.
Have you ever had any bad experiences in your children's activities?
How did you handle them?
Did you continue to participate or move on to something different?
Lifestyle Blogger & Media Influencer
at
TheMrsTee
Tiffany is the ' Tee' behind TheMrsTee. Tiffany is a BlogHer VOTY Award Honoree as well as a Contributing Author with Modern Social f/k/a iBlog Magazine and BlogHer. Growing herself as a Brand and Influencer are always at the center of Tiffany's passion. As a Brand Ambassador, Tiffany has the opportunity to promote and support the brands she loves the most with her own unique perspective. Tiffany has extended her presence beyond her URL to Television as a Panelist for the MomsEveryday TV Show for 2 Seasons and to the stage as a Cast Member of the Finale Season of The Listen To Your Mother Show.
Latest posts by TheMrsTee (see all)