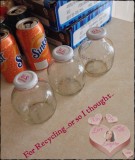 I'm not sure how many of you saw me raving and bragging on this new apple juice I found in the neatest and cutest little jugs ever called Martinelli's.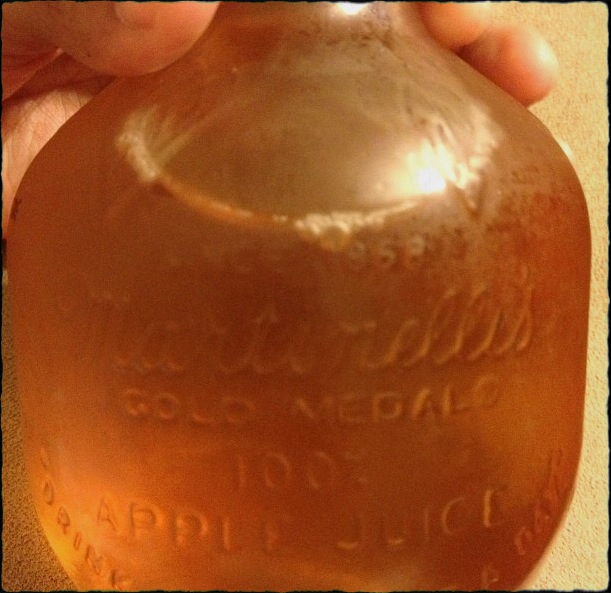 I was so excited and impressed with the taste and even just the appearance I posted pics up on my Twitter, Facebook and Instagram pages.  Yet, little did you guys know that my first cute little jug was actually my last.  Shoot!  I didn't even know it!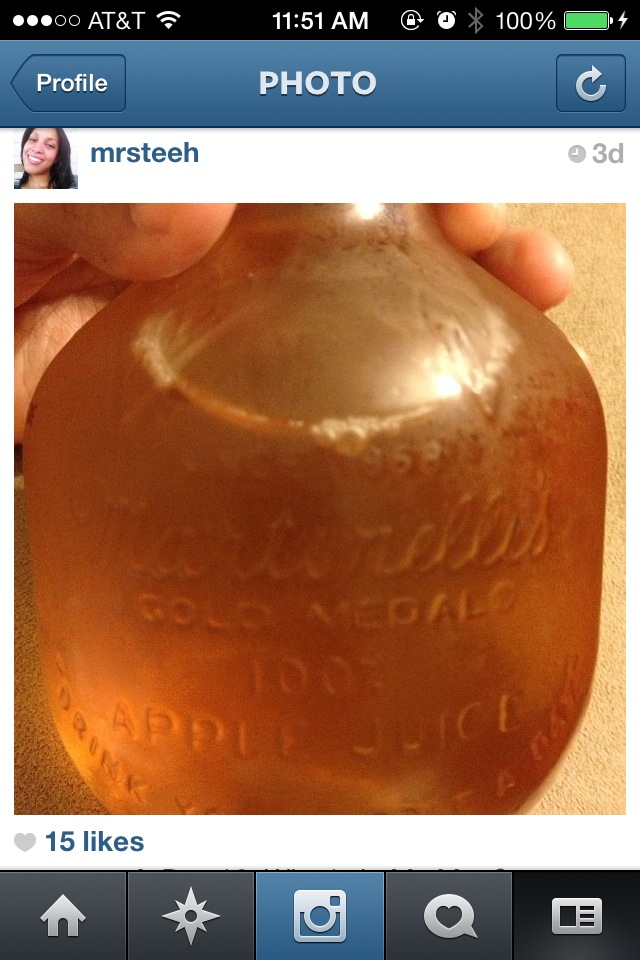 Let me explain.  The Martinelli's Apple Juice came in a 4 jug pack.  That first night I tasted that sweet goodness of apple juice I split the jug with my Hubby because we both just wanted to see if the taste lived up to the bottled.  Which it absolutely did!  Yet I only got to taste maybe one swallow of it.  How many of you ladies know that when a Hubby says "Gimme a sip." you may as well count your drink as gone because a sip in man terms is not the same as in our terms.
Later that night I tried to have another go at having a jug all to myself.  I should've know better with 3 Kiddies and a Teenager in the house.  I had one sip before the "Momma's having something good" Alert went off throughout the house and all 3 Kiddies showed up (straws in hand) wanting to taste it.  so, Jug #2 down.
The next afternoon, I saw Hubby slugging one down and knew I wasn't going to get any of that one.  If you're keeping count with me that would be Jug #3 of the 4 package count we bought right?  Now somewhere in there the Teenager in his stealthiness had one too.  I'm not sure when but it was probably early morning as he got ready for school.
Now let me also insert here that we are a Recycling family…our cardboard, can and glass products get rinsed and set to the side to be placed in our Recycle Can outside the house every night.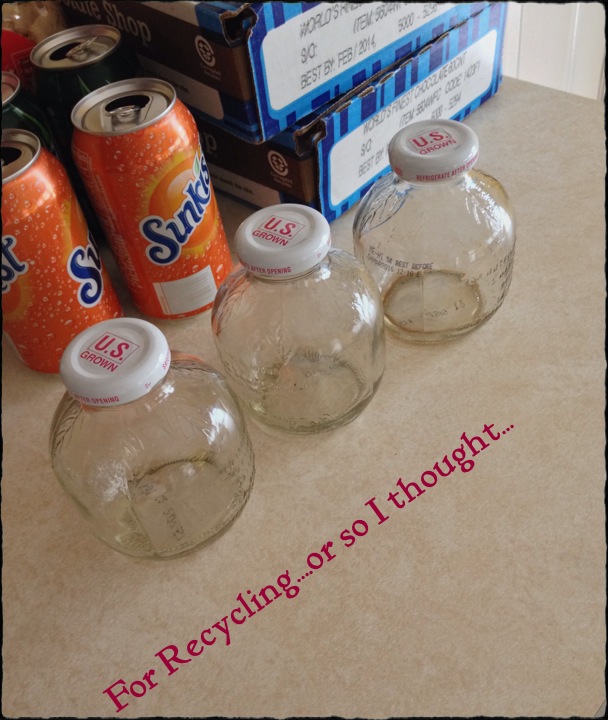 Yet, despite my mental count of the fact that we should be all out of juices to my surprise when I opened the ridge I saw 3 bottles sitting there golden and frosty with cold.  I was ecstatic.  I grabbed one and made my way to the living room.  As I sat next to my hubby I couldn't help but be excited.  I turned to him and shared my enthusiasm…
"Can you believe I finally have an entire jug to myself!?!?!"
Ummmm…you know that's NOT apple juice right?"
Huh what?
"I've been refilling the little jugs with fruit juice…
they are the perfect serving size so I just rinsed and reused them"
Are you kidding me?!?!?!  That is soooo wrong!  
This isn't even the Martinelli's Apple Juice?!?!?!
That's right folks…I only had the chance to drink 1 jug and no more…so let's hope I get to the store to get more and this time I get some before my Team gets to it!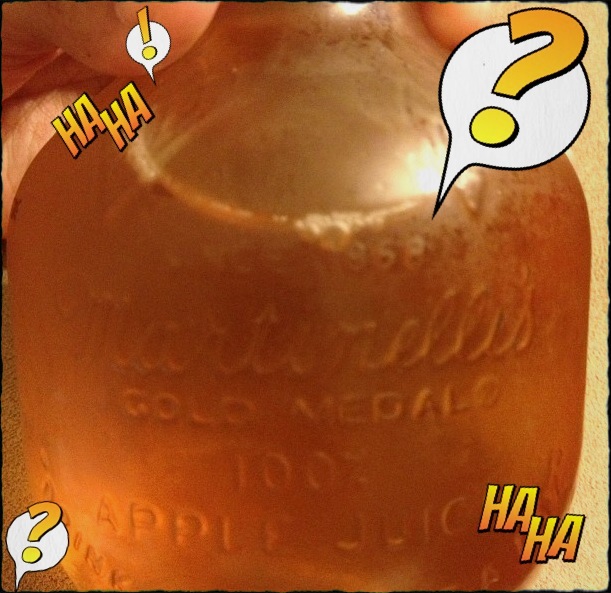 ***I wouldn't turn down a few extra jugs of Martinelli's Apple Juice if offered though…
in this house I need all the chances at a jug I can get… :D***
Lifestyle Blogger & Media Influencer
at
TheMrsTee
Tiffany is the ' Tee' behind TheMrsTee. Tiffany is a BlogHer VOTY Award Honoree as well as a Contributing Author with Modern Social f/k/a iBlog Magazine and BlogHer. Growing herself as a Brand and Influencer are always at the center of Tiffany's passion. As a Brand Ambassador, Tiffany has the opportunity to promote and support the brands she loves the most with her own unique perspective. Tiffany has extended her presence beyond her URL to Television as a Panelist for the MomsEveryday TV Show for 2 Seasons and to the stage as a Cast Member of the Finale Season of The Listen To Your Mother Show.
Latest posts by TheMrsTee (see all)