Day 3 of #BlogHer17 for me was one that I made the conscious decision to slow down and enjoy. I was starting to feel as if I was going so much that things were becoming a blur. I wanted to take the last day of this experience enjoy the day and create a few moments to remember and look back on once things came to a close.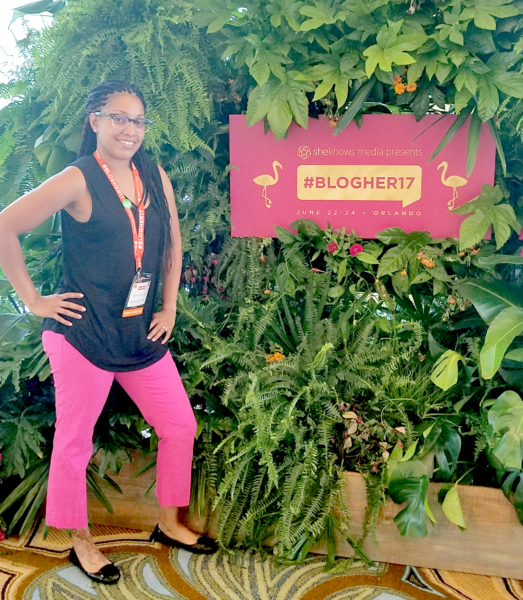 In This Moment
In this moment, as I sit in my bed trying to kick start my after-conference recovery I'm also thinking on what #BlogHer17 has given me. You know, the take-aways. The first thing think on and feel so grateful for is having the opportunity to attend and participate in a way I hadn't before. This year I was give the amazing blessing of being selected as a member of The First BlogHer Community Advisory Board.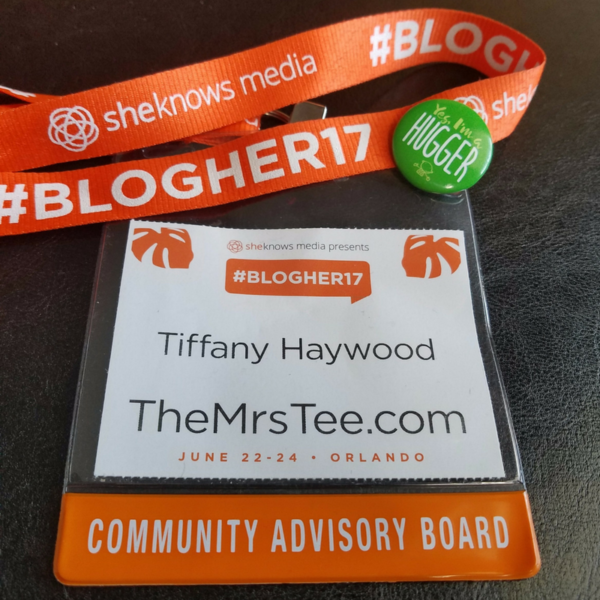 I think I screamed when I read that first email so yeah – this kinda made this year's conference extra special – it has truly been an honor. Not only was I able to give insight and suggestions as a past attendee but I was also give the chance to meet and interact with Bloggers who have truly proved that it's possible to reach your goals.
Like Old Friends
The moments I think I will always treasure the most are the ones that seem meant to be. Those introductions and interactions that make everything else different. What made #BlogHer17 awesome for me is the way our passions for blogging can bring us together in such unique ways. I had the chance to strengthen old friendships and make new connections who thanks to BlogHer already feel like old friends.
Meet Andrea
Andrea of Good Girl Gone Redneck is a fellow North Carolina Blogger who I have known online for years! The oddest thing is despite the fact that we live a few hours apart – we never met in real life until last year during #BlogHer16 – In LA!! It cracked us both up that after about 3 years of being friends online and living in driving distance of each other it took a Blog Conference on the other side of the country to bring us together. The great part? Once we met our friendship was even stronger.
My goal for attending this year was to pay for my entire trip and experience through my Blog. Doing that met I would have to plan things a bit differently than I had in the past – a big part of that meant finding a roommate.
Andrea to the rescue! I'm that person who can be super social but still has my introvert tendencies. To deal with that I have avoided having roommates. I never wanted my need to sometimes 'hide away' in the midst of a conference to be a damper to anyone else.
Luckily Andrea and I share this trait and it helped us have the best time both during the day full of conference activities and in the time we both set aside to simply – be. Whether it was sitting pool side for hours at a time, floating along the lazy river or taking a break to grab some good food we made sure to the other person was always at her best – emotionally and personally.
Let's just say we were pretty familiar faces down at the lazy river and those awesome lounge chairs located all around it.
Meet Arlene
I met Arlene the first day and we were basically each other's shadows throughout the rest of the conference – it was as if we already knew each other somehow. Through sessions, keynotes, lunch, dinner and our daily pool breaks we learned not only that we have a lot in common but that our meeting was no accident. I am grateful to be able to call her friend and suggest you take a look at who she is over at Unashamedly Me because I know she has great things ahead of her.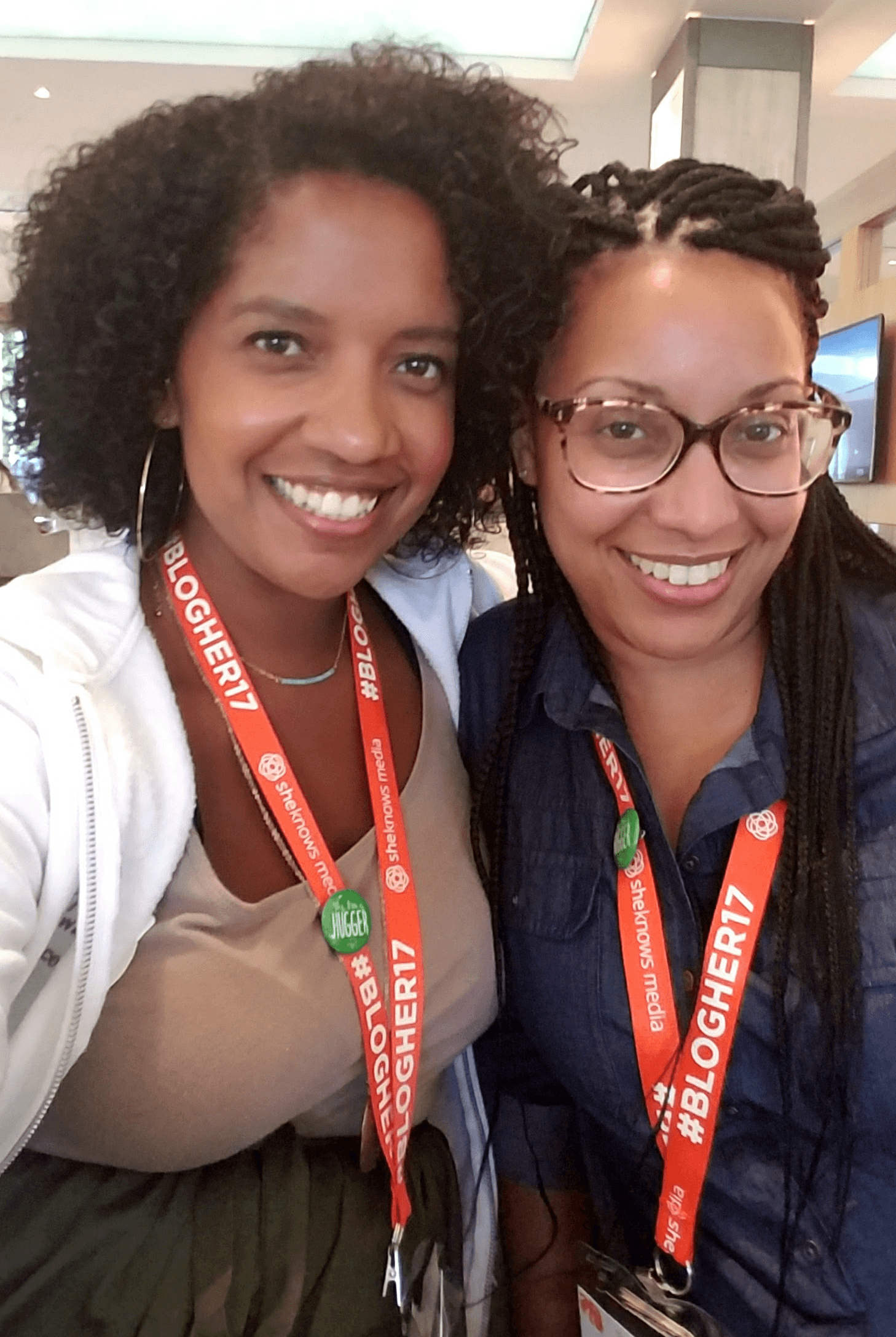 #NCBlogger Ladies Step Up
Ya'll know I'm from North Carolina but the thing is I'm not the only Blogger pushing her passions from right here in the Fayetteville, Raleigh and Charlotte areas here in NC. There are a bunch of us and this year it seems like we all got the memo that BlogHer was the place to be.
Each of these women are amazing in her own right! We cover all things from fashion, social media, life, faith and more! So if you're looking for a few new Bloggers to add to your community I suggest you stop by and say 'Hey' to…
• Brittany of Marz on the Move • Breena of More Betta Blues •
• Tiffany of TheMrsTee • Krystel of SoFluential •
• Reese of The Importance of Being Reese • Lauren of Eclectic Ascension •
Looking Back
I still have things that stand out in my mind from each of my BlogHer Conference experiences. I can still remember the epiphany I had after #BlogHer15 when it 'clicked' that finding YOUR balance is key to finding your success. Learning that is something that helped me to refocus and bring my Blog, Brand and Purpose to a new place.
#BlogHer16 was the very first time I was recognized for something I did in my life as a Blogger – publicly. Receiving my first VOTY Award is still something I often look back on with awe and wonder. Like did this really happen? It did and it is truly a moment I will always remember.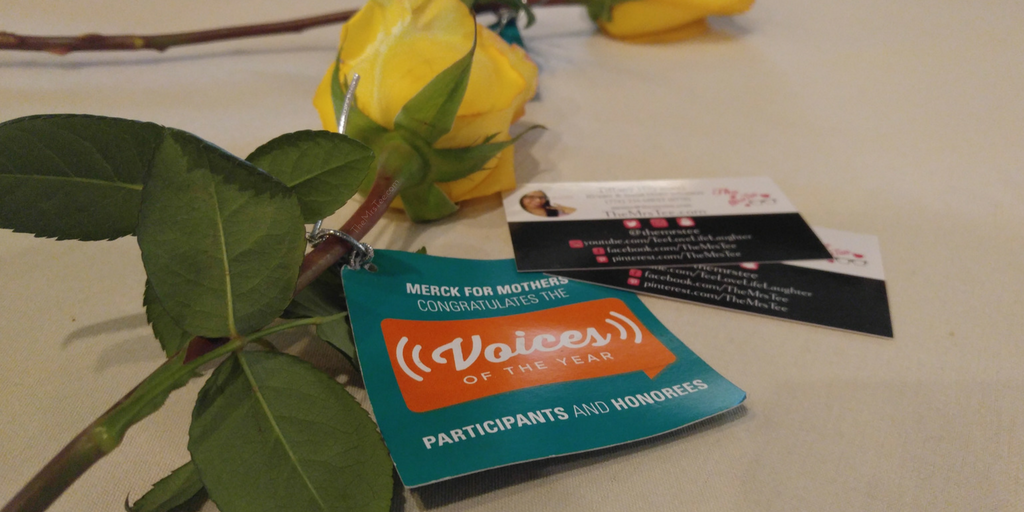 I'm so happy to add #BlogHer17 to the list of memories in my life. I can't wait lays ahead for the BlogHer Community because anything that gives me moments like these is definitely something I want to keep in my life.

Be sure to watch my full Day 3 adventure including the Close Out Party fun below . . .
Lifestyle Blogger & Media Influencer
at
TheMrsTee
Tiffany is the ' Tee' behind TheMrsTee. Tiffany is a BlogHer VOTY Award Honoree as well as a Contributing Author with Modern Social f/k/a iBlog Magazine and BlogHer. Growing herself as a Brand and Influencer are always at the center of Tiffany's passion. As a Brand Ambassador, Tiffany has the opportunity to promote and support the brands she loves the most with her own unique perspective. Tiffany has extended her presence beyond her URL to Television as a Panelist for the MomsEveryday TV Show for 2 Seasons and to the stage as a Cast Member of the Finale Season of The Listen To Your Mother Show.
Latest posts by TheMrsTee (see all)