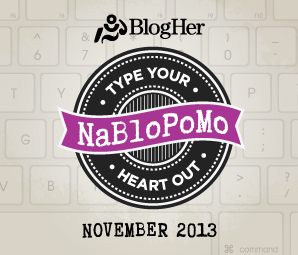 Today's Prompt: Are you a morning person or a night owl?
Funny!  The first thing that entered my mind when I read this prompt was "Do I Really Have A Choice?"  LOL  Honestly I don't think I do.  As a Momma with 4 Kiddies at home 3 of which are under the age of 7 and don't seem to grasp the meaning of 'sleeping in' I really don't have the joy of being one or the other.
My days begin around 5:45 AM and don't normally end until around 10:30 pm. Neither of which am I completely happy about.  But do I have a choice?  Not really.  I have to get up that early in order to get my daughter ready for school and make sure she has time to get out of her preliminary morning funk (she is NOT a morning person), take a shower, get dressed and then make sure she eats at least half of her breakfast.  I can't remember the last time she actually finished it all before I had to remind her that we were going to be late.
In the midst of getting her ready I have to politely encourage the Teenager to lay down his phone (I have no idea what he does on it that early in the morning) and gets himself ready and out the door for the bus.  My schedule doesn't in anyway allow for him to miss that bus!
This is usually when my 2 and 4 year old start wandering around the house asking where I am and what I'm doing (they too are NOT morning people).
That's how my day usually starts, unless it's a weekend.  Then I get the luxury of 'sleeping in' until maybe 7:30 am!  Whoa!   Then the weekend routines of breakfast, cartoons and playtime begin.
My days don't usually end until around 11pm.  Why?  because after school starts the homework, snack, 2nd lunch and bedtime routines.  Once those are all done around 9 pm it's finally my "No Kiddies Allowed" time.  I look forward to this from the start of my day at 5:45 am.
So, the question was Am I a Morning Person or a Night Owl?  I guess we would have to say I'm a run until I get it done kinda gal.  I mean because seriously, as a Momma, Do I Really Have A Choice?
Lifestyle Blogger & Media Influencer
at
TheMrsTee
Tiffany is the ' Tee' behind TheMrsTee. Tiffany is a BlogHer VOTY Award Honoree as well as a Contributing Author with Modern Social f/k/a iBlog Magazine and BlogHer. Growing herself as a Brand and Influencer are always at the center of Tiffany's passion. As a Brand Ambassador, Tiffany has the opportunity to promote and support the brands she loves the most with her own unique perspective. Tiffany has extended her presence beyond her URL to Television as a Panelist for the MomsEveryday TV Show for 2 Seasons and to the stage as a Cast Member of the Finale Season of The Listen To Your Mother Show.
Latest posts by TheMrsTee (see all)