Being fit and in shape is not just something my husband likes it's part of being the best at what he does. Staying fit and healthy is how he makes certain he stays ahead of the game and at the front of the pack and the Old Spice Hardest Working Collection helps him do just that by giving him all the tools he needs for the work behind it all.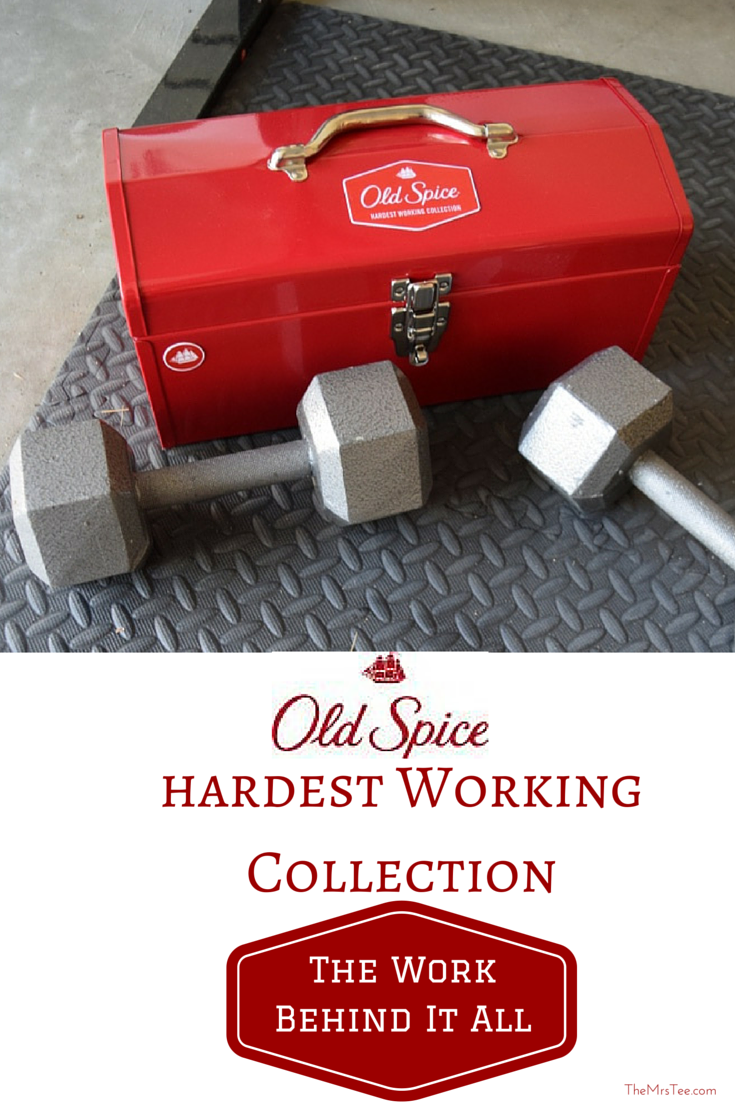 My husband began his service at the age of 18. Enlisting for him was not only a way to provide a brighter future for himself but a way to serve others. Being a soldier has always been an equal part mental and physical. As a soldier, PT or physical training was a daily routine in in his life. Running, Cardio, Endurance, Strength. These are all areas all soldiers train to master and excel in. My husband was no different. He made his body a tool conditioned to help him work at his best.
Hardest Working Challenge
It can be a challenge to push yourself to work out daily especially when my husband no longer has that daily bugle call to PT. He qualifies as hard working because he still puts in the work to keep him fit and healthy by making it easy to work out everyday. He even created his own home gym f/k/a our garage with everything he needs including weights, curl bars, a bench, punching bag and an elliptical to make his success as easy and convenient as a walk to the next room. There are many early mornings and late nights when I hear the sounds of weights banging and music blasting. I don't even need to look to know that it's my hubby putting in the work he needs to be his personal and professional best.
Now with Old Spice Hardest Working Collection he can be certain that once his workout is done he has all the tools he needs to make sure he is clean, fresh and ready to attack his day but not anyone's senses! Trust me, we all know that a man's workout doesn't always leave an 'oh so fresh scent' behind BUT with the Old Spice Hardest Working Collection I can't wait to wrap my arms around my strong and clean Hard Working Man!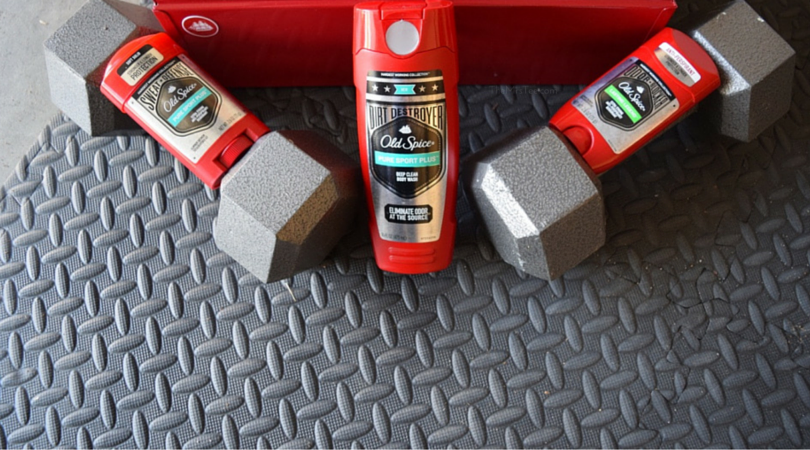 The Old Spice Hardest Working Collection has already become his new favorite. There's nothing he loves more than heading straight to the shower after a great work-out and putting the Old Spice Hardest Working Collection to the test and make him #Smellegendary!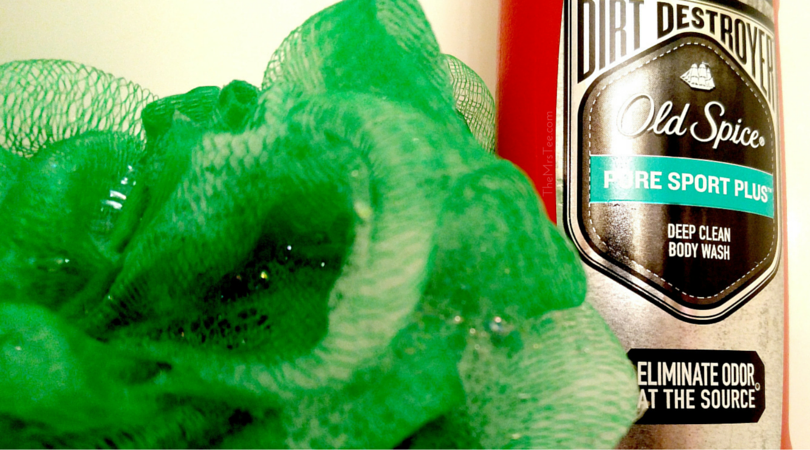 I'm happy to say with the Old Spice Hardest Working Collection my Hubby is always a Lasting Legend in my book (and in my arms)!
The Old Spice Hardest Working Collection Roll Call:
Odor Blocker/Sweat Defense Anti?Persiprants
Dirt Destroyer Body Wash
I remember when we first got married and I realized my Hubby was an Old Spice Man, I loved it! I loved the manly scents and the way they kept him fresh all day. Well the Old Spice Hardest Working Collection lives up to all those standards and more with the awesome new scents and new performance technology Old Spice has definitely made us both happy!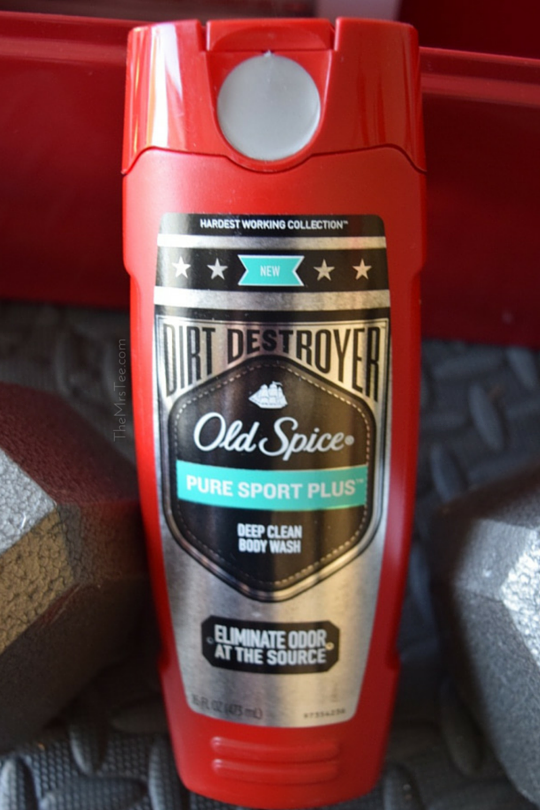 "Dirt Destroyer Body Wash – Dirt Destroyer is Old Spice's most powerful body wash, offering 15 percent more cleansers, a 30 percent thicker formula and 20 percent more scent. Its thicker formula delivers a thick, dirt?eliminating lather and less down the drain resulting in a better overall shower experience."
On a work-day the Hubby definitely reaches for Old Spice Sweat Defense Anti-Persperant. As a man in uniform, there is no room for sweaty pits in his line of duty.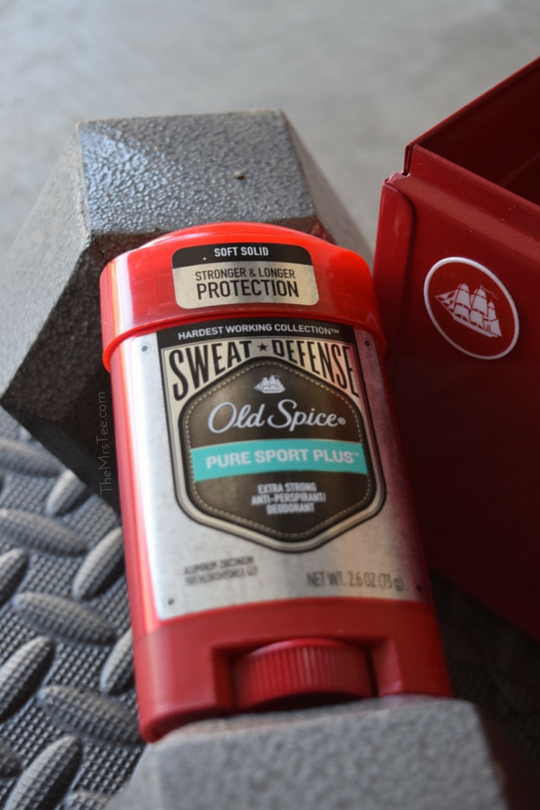 "Odor Blocker Anti?Perspirant/Deodorant – Odor Blocker is Old Spice's most powerful invisible solid anti?perspirant/deodorant, delivering legendary performance through stronger and longer sweat protection than its other collections and a 50 percent increase in BCD odor fighting technology that only Old Spice can claim. Odor Blocker's unique invisible solid anti?perspirant formula forms better plugs to protect against sweat."
Once he's done Old Spice Odor Blocker is his go-to for the days we get to just hang out as a family. He can last through an entire day of Kiddie activities without worrying about stinky pits!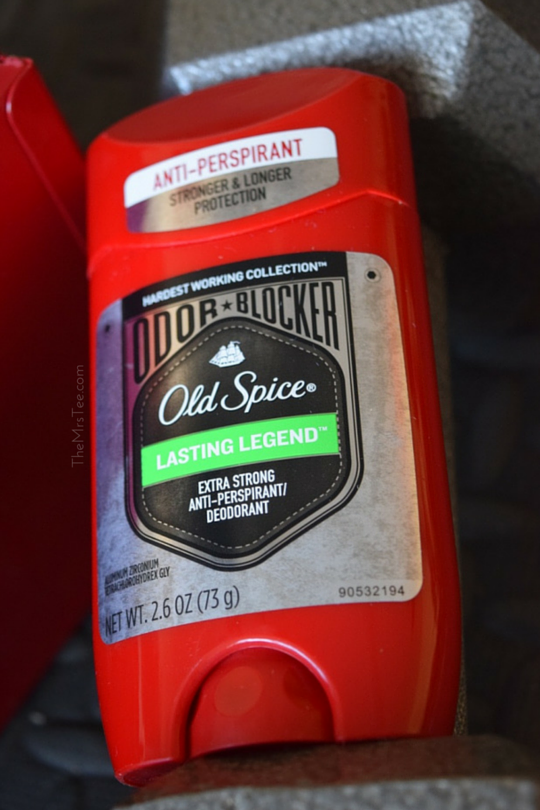 "Sweat Defense Anti?Perspirant/Deodorant – Sweat Defense soft solid anti?perspirant/deodorant is Old Spice's 'gold standard' delivering "stronger and longer sweat protection" for all?day dryness. The category standard for extra effective anti?perspirant/deodorants is a 30 percent sweat reduction. Old Spice Sweat Defense delivers a 66 percent sweat reduction. Sweat Defense also is now turbocharged with Old Spice's proprietary BCD technology to trap and lock away bad odors as they occur while releasing fresh, manly scent in its place."
Got an Adrenaline Junkie?
Old Spice is partnering up with Tough Mudder as their Official Body Wash and Deodorant for all the men taking part is this world famous obstacle course! Tough Mudder is the perfect place to put the Old Spice Hardworking Collection to the test!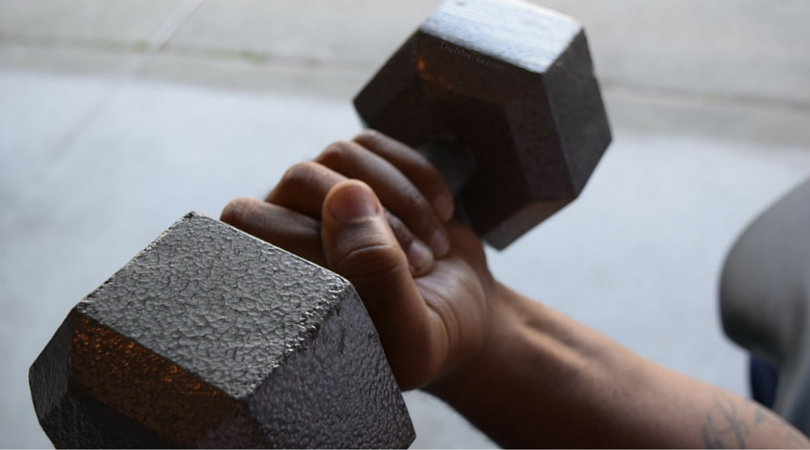 "The partnership includes sponsorship of a co?branded obstacle Mud Mile 2.0, post?event showers and changing areas, as well as product sampling at all 2016 Tough Mudder events in the U.S."
You can share The Old Spice Hardest Working Collection with you hardworking man and help him #Smellegendary by taking advantage of the downloadable coupons at Coupons.com.
Old Spice believes in the power and strength behind the Old Spice Hardest Working Collection so much they have a money-back guarantee. If your man uses the collection and isn't happy they can call 1-800-PROVE-IT Get a FULL Refund Plus speak with the Product King® Bob Giovanni himself!
Stay Tuned…
Next Week you'll have the chance to WIN you Hardest Working Man an Old Spice Hardest Working Collection Kit of his own!!
Share How Your Guy is the Hardest Working Man…
This is a sponsored conversation written by me on behalf of Old Spice (P&G). The opinions and text are all mine.
Lifestyle Blogger, Brand Ambassador, YouTuber & Media Influencer
at
TheMrsTee
Tiffany is the ' Tee' behind TheMrsTee - a Lifestyle Blog created as a place to share her love of all things Faith, Family, Fashion, Food, Fun, Tech & Travel. Tiffany has established her influence within both the Blogging & Vlogging Communities. As a Brand Ambassador, Tiffany has the opportunity to promote and support the brands she loves the most with her own unique perspective. Tiffany has extended her presence beyond her URL to Television as a Panelist for the MomsEveryday TV Show for 2 Seasons and to the stage as a Cast Member of the Finale Season of The Listen To Your Mother Show. A 2016 BlogHer VOTY Award Honoree, Contributing Author with Modern Social f/k/a iBlog Magazine and BlogHer. Growing herself as a Brand and Influencer are always at the center of Tiffany's passion.
Latest posts by TheMrsTee (see all)