This week's FBLive was focused on PlugIns. Those little Add-Ons we all use to enhance, improve or add to the design and eye appeal of our sites. In this post, I'm sharing both the Pros and Cons of PlugIns and more to to help you make the most of them for your WordPress Site.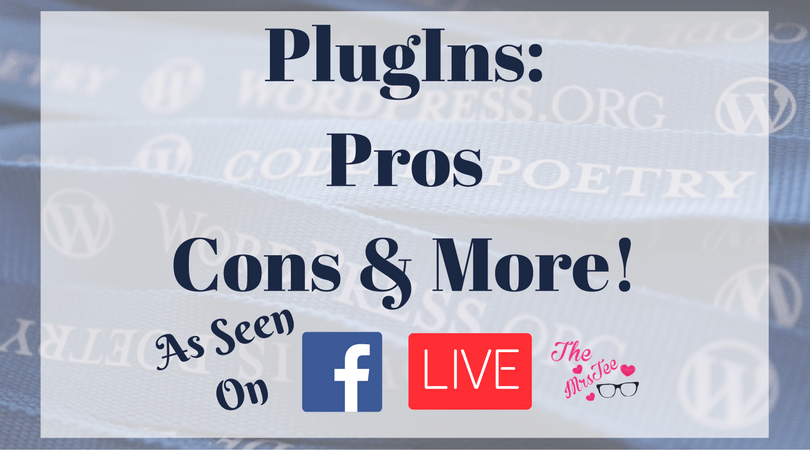 What Are PlugIns?
First off let's be clear on what a PlugIn is. I love to compare PlugIns to Apps (applications) for your phone. We all use Apps to helps us function, enhance and even customize our phones. PlugIns help website owners do the same for their sites.
Just like Apps, PlugIns can be very helpful but they can also have their downfalls. I'm going to share a bit of how you can be sure you pick the right one for your site and the one that will work best for you in the long term life of your site.
PlugIn Pros
Enhance Your Site
Improve Functionality
Add Features
PlugIn Cons
Slow down your site
Take up space on your server
Impact normal site function

Don't Be 'PlugIn Happy'
I am a total App Fanatic. If you ask me to do something 9 times out of 10 I'm going to tell you "there's an app for that". That being said, there are times when having an App for every single thing can do you as much or more harm than good. The same thing applies for adding PlugIns on your site.
There are PlugIns available to do nearly anything you can imagine on your site. Yet that doesn't mean you need to have them all. There are several questions you can ask yourself before you click install. You want to get what you want but also the PlugIns you need that will be best for your site for the long term.
Is It Redundant?
Be sure that the PlugIn you want doesn't do something your site is able to do on it's own.
WordPress themes and hosts often come with a preset number of options and features we often don't even notice.
Widgets, Social Media Icons, Recent Posts, Top Posts, Site Backups
These are just a few of the options many themes or hosts provide as a part of your service. Don't be redundant in your PlugIn choices. Why take up the space and speed of your site to add something you already have?
Does The Purpose Overlap?
Does this PlugIn do some of the same things the PlugIn you installed yesterday does? If so, why not do a comparison and select only one which can do multiple functions instead of many for one each?
Is it for Function or Design?
PlugIns which improve the functionality of your site are ones I would always recommend choosing over those which simply change the look.
Functionality would include:
Speed, SEO Ranking, Image Optimization, Cache, SPAM Catchers, etc.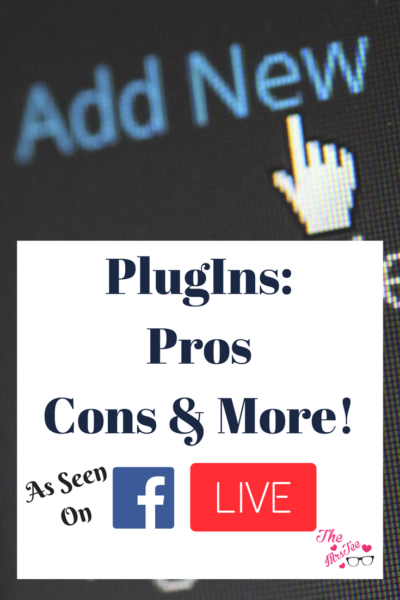 Read The Fine Print
Now anytime I'm selecting the right PlugIn for my site I don't simple go by the little blurb description given by the developer. Knowing exactly what a PlugIn does can be so important to filtering out the ones that are right for your site.
It's In The Details
Read all of what the developer says this PlugIn can do, offer as well as how it will impact your site's functionality elsewhere.
How much space will this PlugIn take on your server?
The more space a PlugIn takes up on your serve the more impact it can have on the speed of your site. Site speed can be a determining factor in readers and brands staying or moving on in just one click.
How many people have downloaded this PlugIn?
You want to now how many other people are using this PlugIn. Most times the more people who are downloading it the better the long term satisfaction it has. If I see a PlugIn with 200 downloads versus one with 200,000 – guess which one I'm more likely to try?
Check the screenshots
Is what they show what you want to see on your site? Sometimes a PlugIns description can say all you want to hear but once you see it in action it can be far from what it promised. Checking out the screenshots can help avoid this.
When was it last updated?
You don't want a PlugIn that someone developed and forgot about. PlugIns just like Apps always need to maintained and updated in order to stay consistent and compatible with your site.

Stay Current
A big part of the Cons for PlugIns is that they can have the ability to throw off your site in other ways. The main time this happens is when you have an unsupported version of a PlugIn. PlugIns – just like Apps – need to be updated. When new features are released, bugs fixed or even simple maintenance done the developer will release an update. Ignoring these updates can cause things to get a bit wonky on your site.
Why Update?
I know some may wonder what's the big deal? Why do I need to Update a PlugIn? Running an unsupported version of a PlugIn on your site can cause things in other areas of your site to stop working correctly. I can't even tell you  how many times I have seen floating sidebars, crazy fonts and other crazy things happen all because of a PlugIn that hasn't been updated.
How To Update.
Don't worry. You don't have to do a daily check on each of your PlugIns. The awesome thing about WordPress is your Dashboard will let you know when a developer has released an updated version of an installed Plugin. You will see a notification at the top of your screen as well as where you have your menu set to be. It will simply say update. Once you select your PlugIns tab you will see those with updates highlighted in orange. Just click and wait. It's just that easy.
Now That You Know
Now that you know the Pros Cons and More about PlugIns do you feel you need a bit of help making sure your PlugIns are working best for your site?
Schedule a Consultation with me at TiffanyHaywood.com and we can not only see if your PlugIns are functioning correctly but update and review them as well.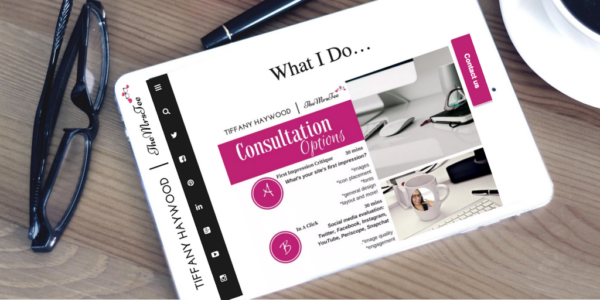 Be sure to follow me on Facebook, Twitter and Instagram for notifications of my next FBLive…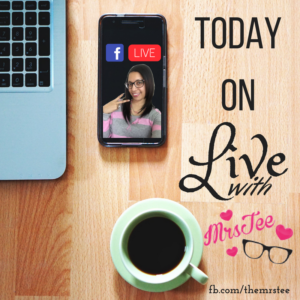 Lifestyle Blogger & Media Influencer
at
TheMrsTee
Tiffany is the ' Tee' behind TheMrsTee. Tiffany is a BlogHer VOTY Award Honoree as well as a Contributing Author with Modern Social f/k/a iBlog Magazine and BlogHer. Growing herself as a Brand and Influencer are always at the center of Tiffany's passion. As a Brand Ambassador, Tiffany has the opportunity to promote and support the brands she loves the most with her own unique perspective. Tiffany has extended her presence beyond her URL to Television as a Panelist for the MomsEveryday TV Show for 2 Seasons and to the stage as a Cast Member of the Finale Season of The Listen To Your Mother Show.
Latest posts by TheMrsTee (see all)