1. What is the name if your blog?

2. What do you love most about blogging?
I love being able to share my thoughts, vents, wishes and creativity with a wide range of readers… I love the interaction between myself and my fellow Bloggers… I love the friendships I have build and continue to build daily with other Bloggers…I love the community and support system we have all set up for each other…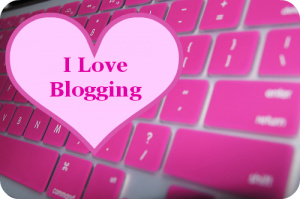 3. Why did you start blogging?
I started Blogging mainly to have an outlet for my thoughts with the opportunity for feedback and reactions from actual readers.  Secondly to provide a second source of income for my family without needing to leave my Kiddies in daycare.
4. What is something you'd want to tell someone just starting out in the blog world?
Trust yourself and maintain who you are.

You will be tempted to conform yourself to the 'popular' blogs around you.  Don't.  Stay true to yourself.  You will draw an audience.  You can adjust your PR and approach but always remain true to your core values and personality.
5. Biggest blogging learning experience you've had?
I've only been Blogging for almost 3 months now so I honestly haven't had anything BIG but I have been able to connect with some very sincere and willing Bloggers who have helped me with some of the simple steps in starting and maintaining a Blog.  We have a Newbie Bloggers Group where we can feel free to ask even the silliest of questions without judgment.  So I guess my biggest learning experience has been that

 'it's okay to ask what you don't know…someone else out there probably has an answer!'
6. What are three blogs you love?
Oh No! You're limiting me to only 3?  To be fair I will pick the last 3 that I visited since there is no way my list of Blogs I Heart can be limited to 3…

Real Housewife of Caroline County
Want to get a Jump Start on next week's Social?  Here are the questions…
Next week's questions
What is your favorite handbag you've ever owned?
What is your dream handbag you lust over?
What are the daily essentials in your purse or work bag?
What's in your purse (with pictures)?
Lifestyle Blogger & Media Influencer
at
TheMrsTee
Tiffany is the ' Tee' behind TheMrsTee. Tiffany is a BlogHer VOTY Award Honoree as well as a Contributing Author with Modern Social f/k/a iBlog Magazine and BlogHer. Growing herself as a Brand and Influencer are always at the center of Tiffany's passion. As a Brand Ambassador, Tiffany has the opportunity to promote and support the brands she loves the most with her own unique perspective. Tiffany has extended her presence beyond her URL to Television as a Panelist for the MomsEveryday TV Show for 2 Seasons and to the stage as a Cast Member of the Finale Season of The Listen To Your Mother Show.
Latest posts by TheMrsTee (see all)