When The Kiddies Are Away…Momma gets to play. This year is the first time in 9 years that I have NO Kiddies at home during the day. None. Not one. This Momma gets a full 6 hours to do – whatever I want.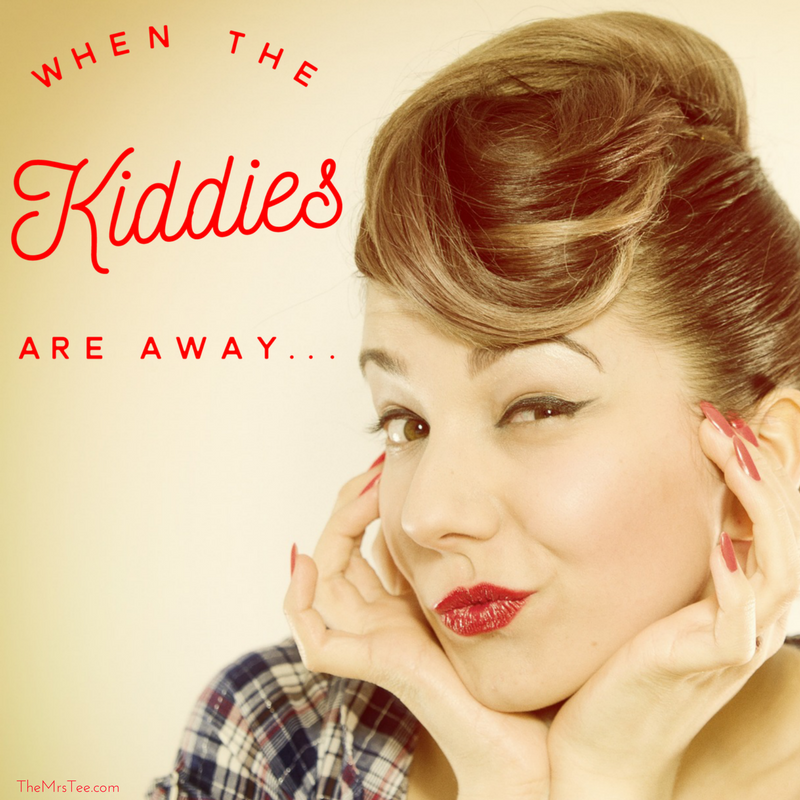 So how do I make the most of those 6 hours? What do I do? Most days it starts with an entire cup of coffee with no reheats needed. I get to finish it all the first time around. Mom's of the world you know how it feels to make that perfect morning cup of coffee just to have it sit as you wipe a nose, fix a snack or read a book. You go to take a sip and it's ice cold. I think I've had the same cup visit the microwave at least 5 times. Not anymore though. Now  I get to sit, read, watch tv and simply drink  – The Whole Cup!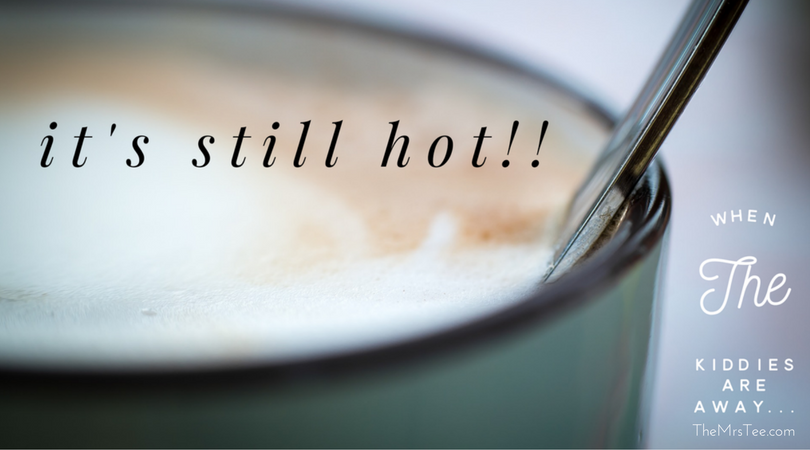 Next up is a shower. Yes folks it's the simple things. Except as a Mom you probably know that a shower isn't as simple as some may think. You've been there. You get in, set the water and as soon as you get a lather – wait. did they just call me? You spend the next 10-15 minutes of your shower turning the water on and off to trying to hear if one of your Kiddies is calling you. I finally get a full shower without wondering if I just heard my name. I can soak in the heat and simply BE.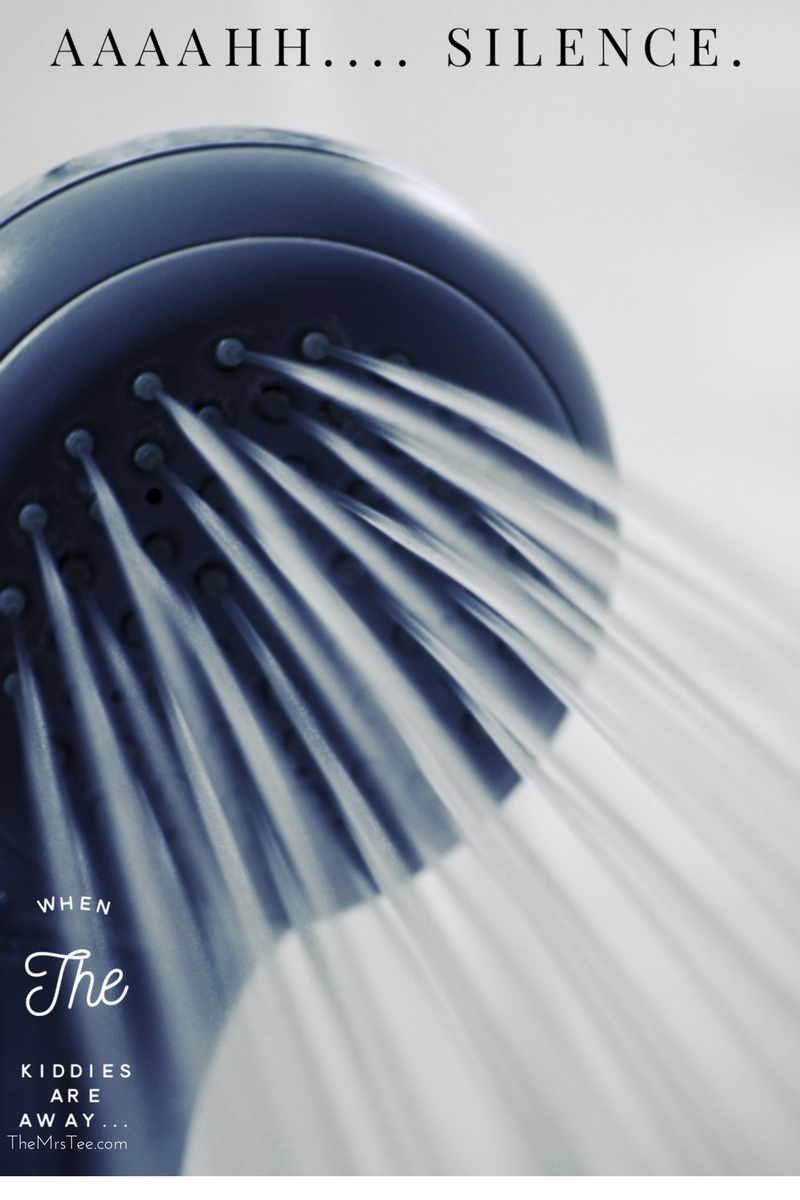 Okay so this next thing. This is something I haven't been able to do on a daily in so long. Get dressed. Like all the way dressed. Not sweats or leggings (okay sometimes but you get what I'm saying…lol) to stay ready for kiddie spills activity or accidents. A complete outfit. You know that look that makes you feel AND look cute! Yup. I get to put on real clothes and shoes! Shoes that aren't flip flops or flats. It's amazing how much this can mean. Like I am a Mom and I now get the chance to actually wear clothes and be presentable for the entire world!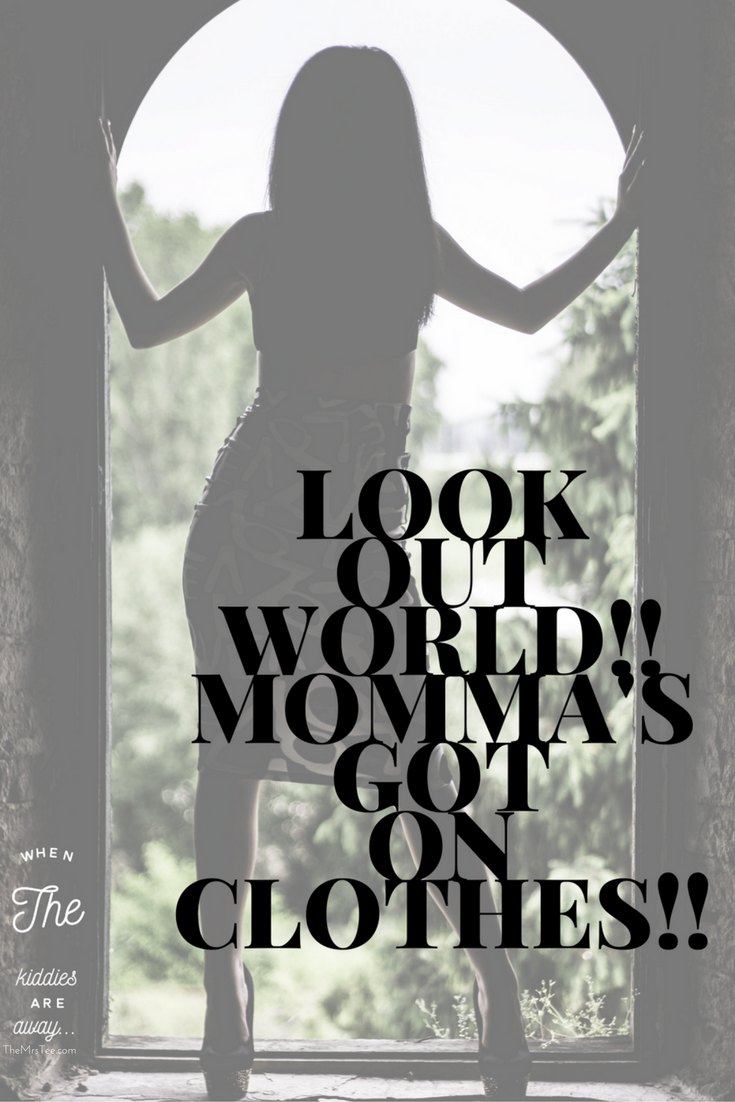 Speaking of the world. I now have the luxury of stepping out into the world to run errands – All. By. Myself. I can stroll through the stores, look around with no worries about who went to the bathroom before we left, who's feet hurt or who's gonna be ready to go 10 minutes after I get there. I have time. Time and freedom and I'm gonna use it!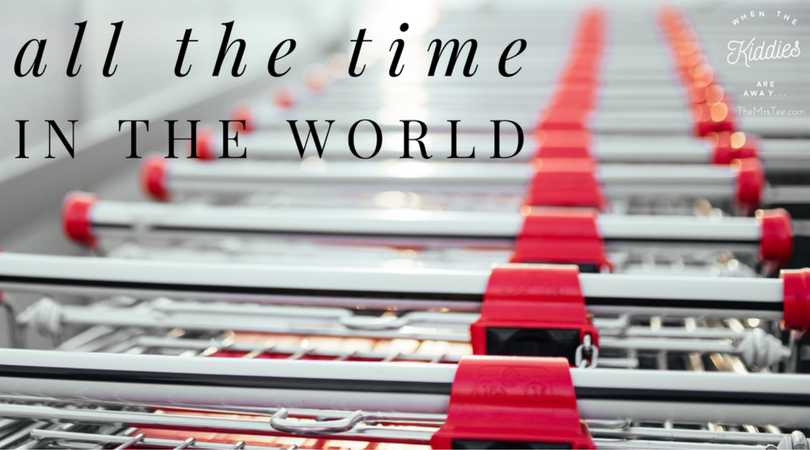 After errands I can go for lunch. You read that right. Eat.. I get to eat out now without spending $50 for 3 kids meals. Just a 1 person big people meal for $10 or less. I'm not eating Kiddie leftovers, scarps or fruit slices. I have salads, sandwiches and all the food I love. Oh and I get to sit and eat it – at a table. I don't have to shove it in my mouth as I drive to my cranky Kiddies home for the nap they probably needed 2 hours ago. Instead I get to taste every bite and actually enjoy the moment – alone.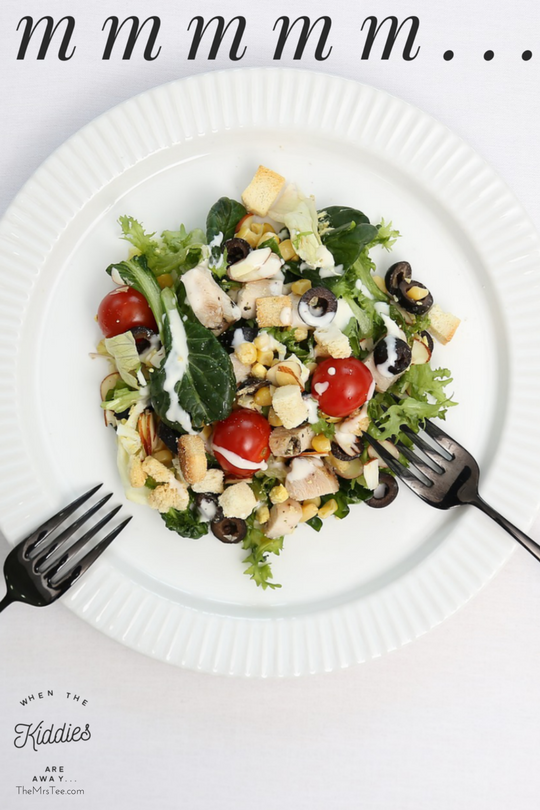 After lunch I can come home to my still clean house – because you know: No Kiddies. I get to relax a bit, work a bit, lounge a bit, catch up on my shows- just do me until pick up time – by this time I'm missing my Kiddies and ready for pick up ! Still this is the New & Improved me. The daytime me who gets to play when her Kiddies are away and I'm loving every bit of her!
How do you play when your kiddies are away?
Lifestyle Blogger & Media Influencer
at
TheMrsTee
Tiffany is the ' Tee' behind TheMrsTee. Tiffany is a BlogHer VOTY Award Honoree as well as a Contributing Author with Modern Social f/k/a iBlog Magazine and BlogHer. Growing herself as a Brand and Influencer are always at the center of Tiffany's passion. As a Brand Ambassador, Tiffany has the opportunity to promote and support the brands she loves the most with her own unique perspective. Tiffany has extended her presence beyond her URL to Television as a Panelist for the MomsEveryday TV Show for 2 Seasons and to the stage as a Cast Member of the Finale Season of The Listen To Your Mother Show.
Latest posts by TheMrsTee (see all)