We all have those lists or things we would do 'if only'. Travel, shop, achieve. Yet what about the intangible things? What wish would you grant yourself if you could get rid of something that was a part of who you are? If you could rid yourself of just one thing, one worry do you know what you would choose?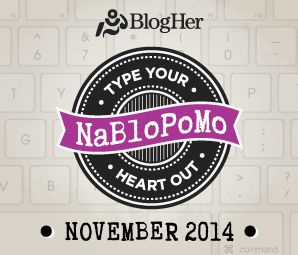 November 11th:
If you could permanently get rid of one worry, what would it be?
Worry. That little emotion and habit that can rob a day of it's fun and a moment of it's joy. How? By distracting you from what is happening right then and forcing you to focus instead on what could be, what may be and what might be. I have always been a worrier. I always tried to plan for the possibilities and even the impossibilities yet there were times when all my planning made me miss the very things I wanted to protect.
It's as if I was born with that little voice in the back of my mind challenging my happiness with those questions I can never seem to answer. What if this happens? Why not do it this way? So if I could get rid of just one of those worries that plague me which one would it be? Financial stability, health, safety? These used to be my worries. Each one with it's own theft of my joy. I wanted to be rid of them all. I wanted peace. That's when I sought out comfort in the only place I know I will always find it – God's Word.
"Therefore I tell you, do not worry about your life, what you will eat or drink; or about your body, what you will wear. Is not life more important than food, and the body more important than clothes?  

Look at the birds of the air; they do not sow or reap or store away in barns, and yet your heavenly Father feeds them. Are you not much more valuable than they?  

Who of you by worrying can add a single hour to his life ?  

"And why do you worry about clothes? See how the lilies of the field grow. They do not labor or spin.

Yet I tell you that not even Solomon in all his splendor was dressed like one of these.

If that is how God clothes the grass of the field, which is here today and tomorrow is thrown into the fire, will he not much more clothe you, O you of little faith?

So do not worry, saying, 'What shall we eat?' or 'What shall we drink?' or 'What shall we wear?'

For the pagans run after all these things, and your heavenly Father knows that you need them.

But seek first his kingdom and his righteousness, and all these things will be given to you as well.  

Therefore do not worry about tomorrow, for tomorrow will worry about itself. Each day has enough trouble of its own.

Matthew 6: 26-34
I have learned how to mute that voice with my Faith. Faith tells me that no matter what could happen God is always in control of what happens. I rest easy in that. I stop wondering and start enjoying the moments I am being blessed with right now. When those worries try to creep back up I remind myself who My God is. I don't worry. Instead I choose to be happy. Happy in the promises He has made and will keep.
So if I had to choose it would be worry but since God has taken care of that for me I really don't know how else to answer. I feel that worry will always be present but my choice to allow it to overwhelm me as it use to is what has changed. I know now that I have a choice.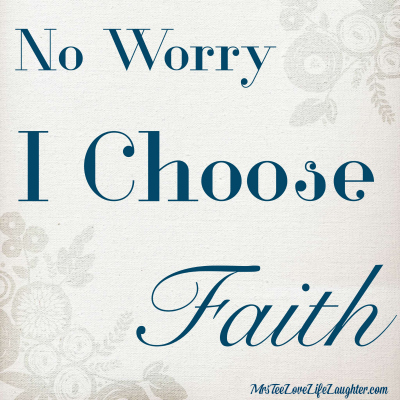 What are some of your biggest worries?
How do you get past them?
Lifestyle Blogger, Brand Ambassador, YouTuber & Media Influencer
at
TheMrsTee
Tiffany is the ' Tee' behind TheMrsTee - a Lifestyle Blog created as a place to share her love of all things Faith, Family, Fashion, Food, Fun, Tech & Travel. Tiffany has established her influence within both the Blogging & Vlogging Communities. As a Brand Ambassador, Tiffany has the opportunity to promote and support the brands she loves the most with her own unique perspective. Tiffany has extended her presence beyond her URL to Television as a Panelist for the MomsEveryday TV Show for 2 Seasons and to the stage as a Cast Member of the Finale Season of The Listen To Your Mother Show. A 2016 BlogHer VOTY Award Honoree, Contributing Author with Modern Social f/k/a iBlog Magazine and BlogHer. Growing herself as a Brand and Influencer are always at the center of Tiffany's passion.
Latest posts by TheMrsTee (see all)