You're so much like me it's almost scary. Parents. You ever have that one child who reminds of yourself in so many ways – good and bad? For me that's my Baby Girlie. I look at her and I see both my best qualities and my worse.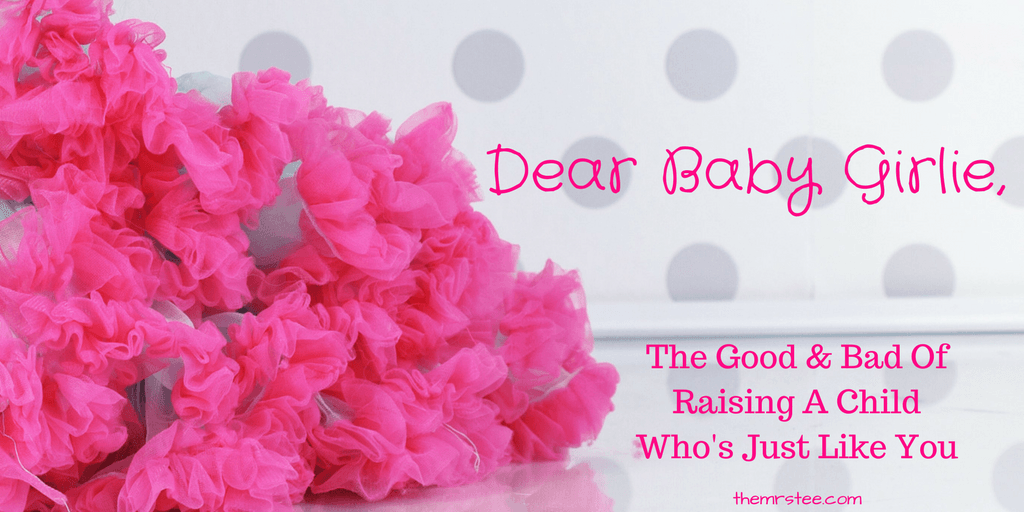 I remember the day my youngest daughter was born. We were in Hawaii my contractions began early in the morning. I told my husband these were the real one and that we needed to go – NOW! We headed out and somehow ended up lost on the side of a Hawaiian mountain.
We'd only moved to Hawaii about 2 1/2 months earlier and even though I'd had several appointments at Pepto (if you were ever stationed in Hawaii – you know this name well) BUT somehow in the craziness of my pain and telling him to hurry my Hubby picked the wrong highway of the 3 we had to choose from.
After a few moments of panic and one desperate hurl out the passenger window – which by the way flew back in on my oldest – sorry kid – we made it to the hospital.
My second Baby Girlie was on her way. This little girl was going to do things her way including arriving bit early and taking her time to get here all at once. She was my little conundrum.
Three hours later as they handed her too me, all I could think as Oh My God she looks just like me! Seriously – Just. Like. Me! So much so that my Hubby immediately wanted to name her Tiffany. I told him that was NOT gonna happen. I wasn't down with the whole female junior thing. As a compromise we came up with a name not far from mine but still all her own.
Everyday I watched as this Baby Girlie developed into what felt like a repeat version of myself. My smile, eyes, laughter and even my appetite – she had it all. The past 8 years I have seen her go through the ups and downs of being soft-hearted with a temper, friendly but easily ignored and even a care-giver with the tendency to be a bit too controlling. She's me and I am her and it honestly scares the mess out of me!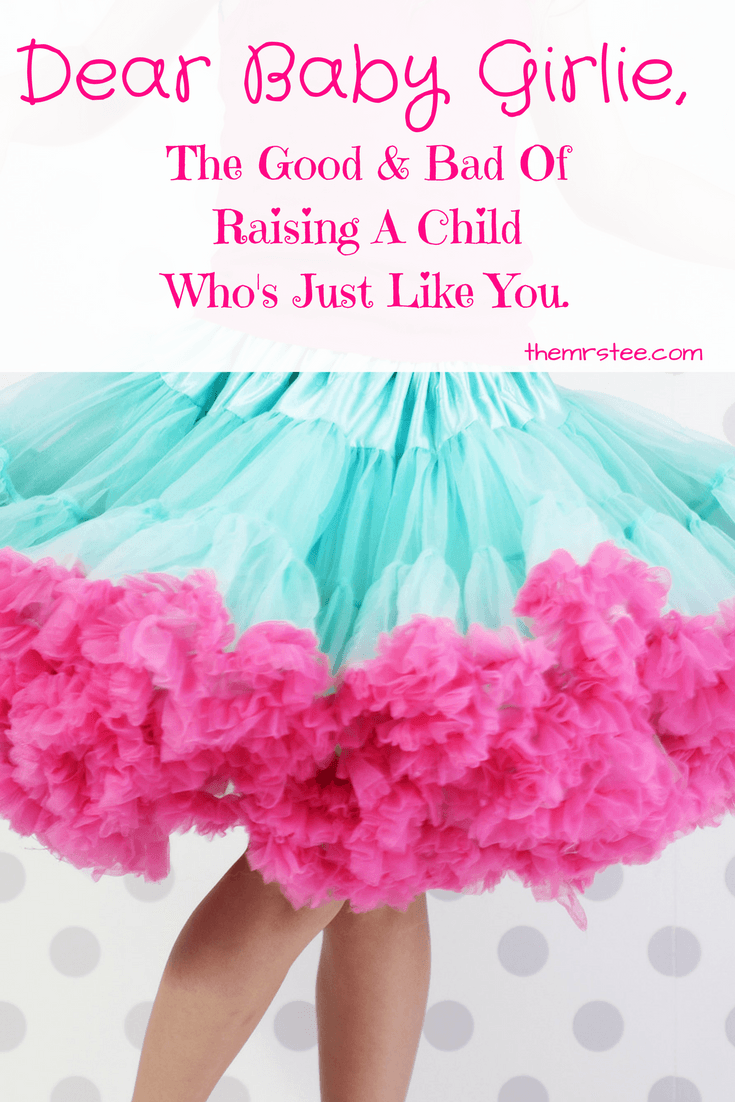 All I keep thinking is okay, since I've lived this life maybe I can help her avoid some of my mistakes, hurts and pit falls. Yet in my attempt to do that I sometime push her away, alienate her or even hurt her – all in an effort to protect and help her.
Recently I've found myself simply staring at her little face feeling this deep ache in my heart because with her – out of all my Kiddies- I feel lost. I'm unsure, hesitant and cautious because I know how deep I scar and I fear she may share that trait along with the many other we have in common.
I don't want to be her enemy, I can't afford to be too much of a friend and blur the lines of our relationship yet all I want to do is prepare her and protect her from the things that hurt me as a child.
Then I think. Maybe I am not meant to protect her but instead simply give her the tools I didn't have to get through them better. Growing up I never felt accepted. I always felt as if I were an after thought in the lives of those around me. This is the thing I can change with her. I can make sure she knows that no matter what – she is loved always.
So as I sit here and write I think to the future when she may one day read it. I say to her older self these few things:
Mommy has always and will always love you.
Anything I've done has been to help you be better than me.
I hope that the choices I've made helped you be the best you.
I. Love. You.
Raising a child who's just like you isn't easy, it isn't always fun yet it isn't impossible. I'm learning that raising a child who's just like me gives me the chance to give her the things she needs most to help her be the adult she is meant to be even if that means she ends up being nothing like me.

Products from Amazon.com
‹
›
Lifestyle Blogger & Media Influencer
at
TheMrsTee
Tiffany is the ' Tee' behind TheMrsTee. Tiffany is a BlogHer VOTY Award Honoree as well as a Contributing Author with Modern Social f/k/a iBlog Magazine and BlogHer. Growing herself as a Brand and Influencer are always at the center of Tiffany's passion. As a Brand Ambassador, Tiffany has the opportunity to promote and support the brands she loves the most with her own unique perspective. Tiffany has extended her presence beyond her URL to Television as a Panelist for the MomsEveryday TV Show for 2 Seasons and to the stage as a Cast Member of the Finale Season of The Listen To Your Mother Show.
Latest posts by TheMrsTee (see all)