Marriage is the blending of two distinct personalities into one life. There are days it can feel like trying to mix oil and water. Days when you wonder how to keep your own identity and still function as one unit. A team. I grew up with the fairytale idea that we all have this perfect match out there and once we find them we will live happily ever after. Easy. That's not true. At all. There is compromise and even sacrifice. There is work. Hard work that doesn't always show results on the first, second or third try. Marriage isn't easy but nothing worth keeping ever is.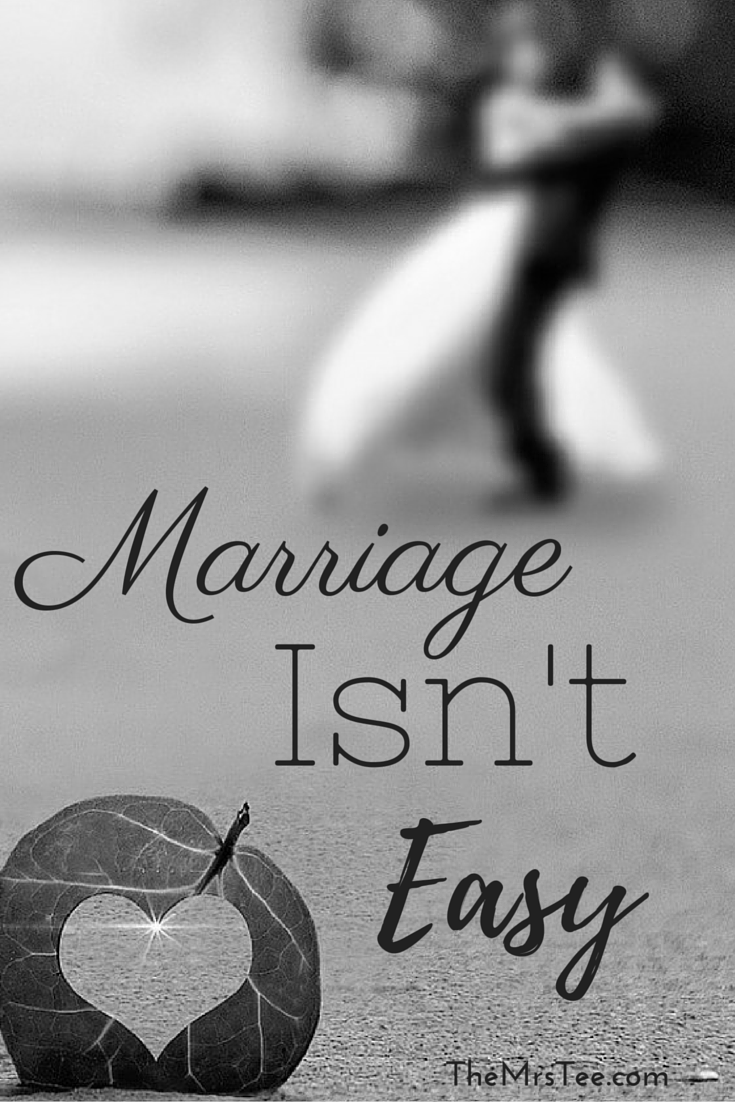 Love Is All We Need, Right?
I have been married for nearly 13 years this summer and we have been together for close to 15. In all those years, we have each remained who we were before the vows – individuals – for better or worse. I am an opinionated, logic seeking and very stubborn person. I know this. He is a strong-willed, take charge, lead the pack kind of man. I speak everything I feel while he tends to hold on to his feelings a bit longer.
Two different personalities, viewpoints and ways of dealing with things. One a conflict avoider the other a resolver. One who needs structure the other prefers no restrictions. Yet somehow we find our place in it all. In this life we share. I handle the house, the kiddies and the day-to-day grind. He is the all-star provider who works to get his family to a place he never was. It works. We partner well – most times.
We have our moments, our days and I admit it sometimes our weeks where being partners seems close to impossible. I have my opinions and he has his. We butt heads and can't seem to find our compromise. Do we still love each other? Of course! Yet there are times when love just isn't enough of a filter to block out anger and hurt. We're human. We say things we shouldn't and words unlike the popular kids rhyme can hurt. So how do we recover? How do we move past things and stay in our marriage? Love. Love is what gives us the reason to keep going BUT it isn't all we need to do it.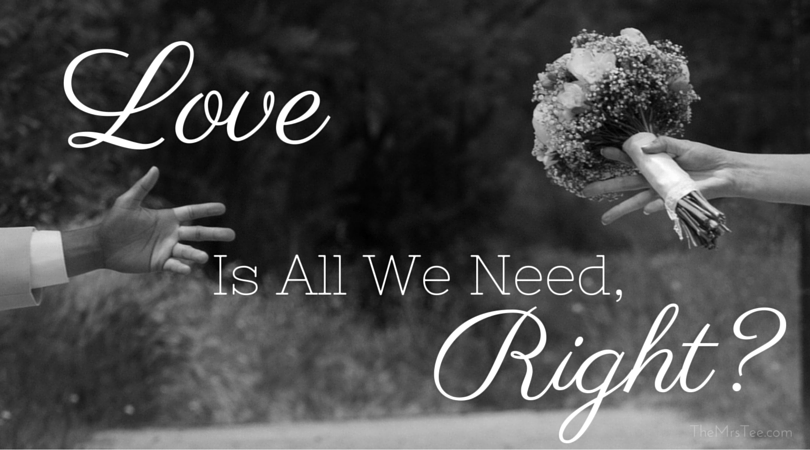 In the beginning of our marriage I would always try to end an argument before we went to bed. End the night with but I love you. Start the day the same. That got old really fast. I love you isn't the heal all for every situation. Those three words don't make a disagreement disappear. I love you doesn't pay a bill, heal a hurt or help plan out your future. When problems arise change is needed. You can't expect a change in your destination if you don't change your direction. We would always end up muttering words that were loosing meaning simply to say they were said. That needed to change. We needed to change. As partners and as individuals. Realizing this was hard for me.
Admitting love wasn't all we needed felt like a failure. I honestly believed that my love for my husband could make any and everything better. It wasn't until it stopped working that I noticed I had to start working on the reason behind our problems. Placing all the pressure of our marriage on love alone was doing damage. Damage I don't want to become irreparable.
Getting to a place where I could acknowledge the bad in my marriage wasn't always my husband's fault was a struggle. I had to understand that our problems didn't mean there was a lack of love. Problems are no more than underlying issues finding their way to the surface. Resolve them and you can find peace. Ignore them and they continue to grow unchecked. I still have to do a lot of soul-searching to help me learn that even though he has faults pointing them out without seeing my own is getting us no where.
Change Is The Key
I don't like being wrong. I don't. I hate it. I always try to find a way to excuse myself from error. It was because of this. You made me believe. It isn't my fault. Yet thinking like this causes me nothing but more trouble, distress and heartache in the end. I am learning to stop finding the fault in my husband and start checking if the cause is in me. What was my motivation in this situation? How could I have handled things differently? Did I choose my words wisely or speak in anger?
My words. I have always been a lover of words but how I use them has not always been something I excelled at. I am sarcastic by nature BUT sometimes that comes across at the wrong times. From what I've been told I have a tendency to have a 'tone' to my voice where my words may mean one thing but my tone gives another meaning entirely.
I am making the conscious effort to not only choose my words but my tone more carefully. I have learned not only from my husband but from friends, family and others that my tone can take an innocent intention and give the wrong impression. Being aware of that is the first key to changing it.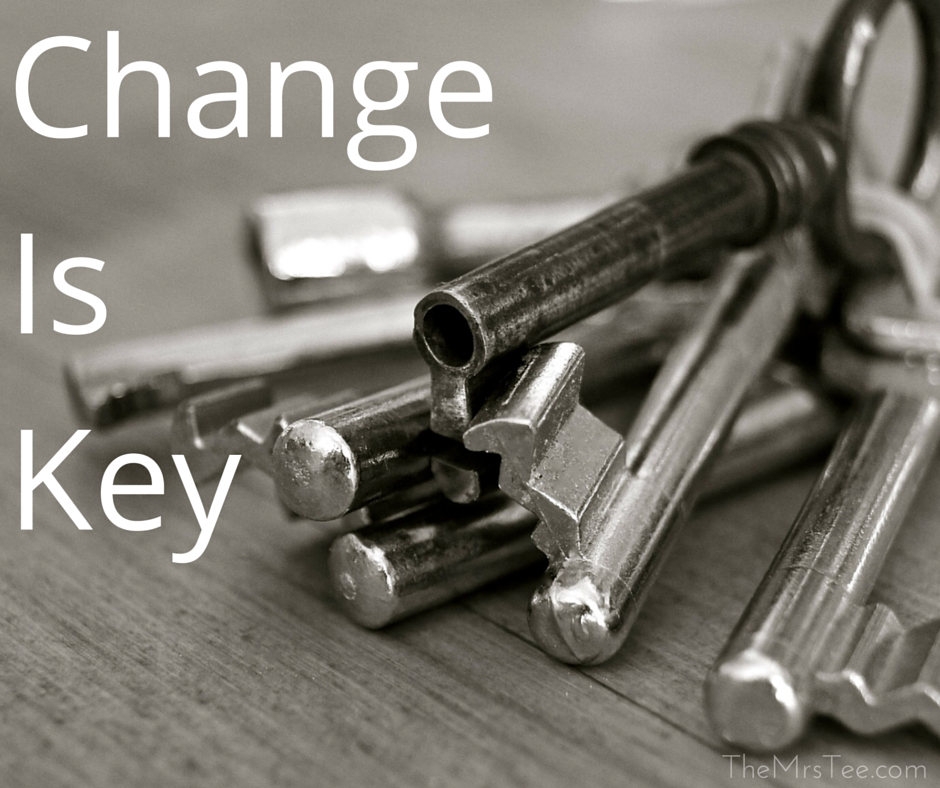 I'm learning to listen. Really listen as in with my mouth closed. I am always talking. I know this. I have a lot to say and don't always know how to wait. Sometimes I talk over another person and not only is it rude but it makes it nearly impossible to truly hear what that person is saying. How unfair is that?
Doing this is just like telling the other person: I want my feelings to be heard but when you speak well…it's not important or relevant enough for me to listen? Now most times that isn't the why behind it. In most moments, I don't realize what I'm doing. I get a thought and feel the need – an urgency – to get it out before I loose it. The thing is the flip side of that is I just cut off the other person's thought in the process. Not cool at all.
It's A Process
All of these things, these lessons are coming to me 15 years in with a man I still love with all my heart. I have been with him through struggles, joys and so much more yet I am still understanding him and how we work together. My love for him is stronger than ever but I still have room for growth and so does he. Our relationship is not perfect but we work because we work at it. We don't give up.
What does that mean? Simply that marriage is a process. The vows are just the beginning of what it will take to make a marriage work. There are steps and levels of learning that are continual and always changing. Even though the marriage process isn't always easy when you love someone that's what makes it worth it.
Love isn't all you need but loving a person makes finding the solutions a simple challenge instead of a struggle. I'll take on a challenge over a struggle any day. Struggles usually have no end in sight and do nothing but drain a person. A challenge is something that even when it pushes me to my limits I can still see the goals ahead of me to work towards. My marriage isn't easy. It has it's challenges but my love for my husband, our kids and the life we have pushes me beyond them and towards our goal of together forever.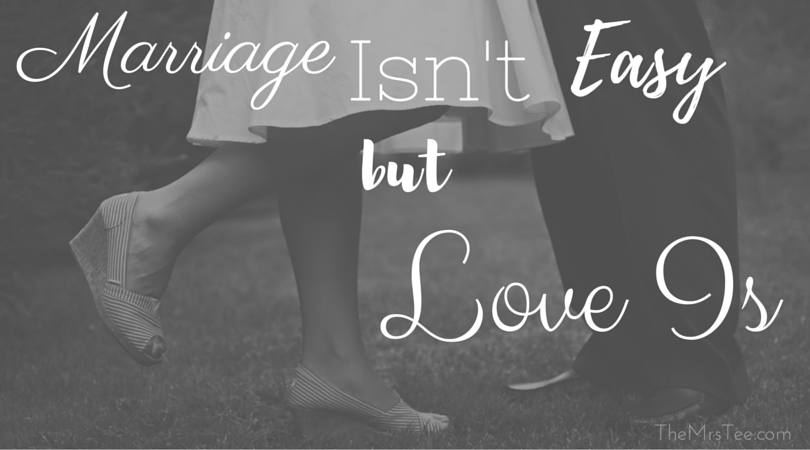 How do you handle the un-easy in your marriage?
Do you see life as a challenge or a struggle?
Lifestyle Blogger & Media Influencer
at
TheMrsTee
Tiffany is the ' Tee' behind TheMrsTee. Tiffany is a BlogHer VOTY Award Honoree as well as a Contributing Author with Modern Social f/k/a iBlog Magazine and BlogHer. Growing herself as a Brand and Influencer are always at the center of Tiffany's passion. As a Brand Ambassador, Tiffany has the opportunity to promote and support the brands she loves the most with her own unique perspective. Tiffany has extended her presence beyond her URL to Television as a Panelist for the MomsEveryday TV Show for 2 Seasons and to the stage as a Cast Member of the Finale Season of The Listen To Your Mother Show.
Latest posts by TheMrsTee (see all)