"Nothing Beats A Failure But A Try."  These are words that my Hubby has spoken to me more times than I even want to try and remember.
"Babe you're never gonna know if you can do something until you try it and you've already failed by not trying."
Yet, most times in the second he was saying I was at the furthest point from actually wanting to hear it. As a soldier, he has always been the type of person to never take No as a final answer. So, as his wife I've had to learn to try and pull up my big girl britches and do the same.
My Best Friend
When he deployed I thought I was never going to make it without him. We had been married for about 3 years and together for 4 but he was more than just a mate or spouse. I know it sounds cliche but he was and is truly my Best Friend. I tell him everything…when something happens whether funny, annoying, silly or even mundane he's the very first person I think if to share it with. So for me, to imagine 12-15 months without him was…well…unimagineable.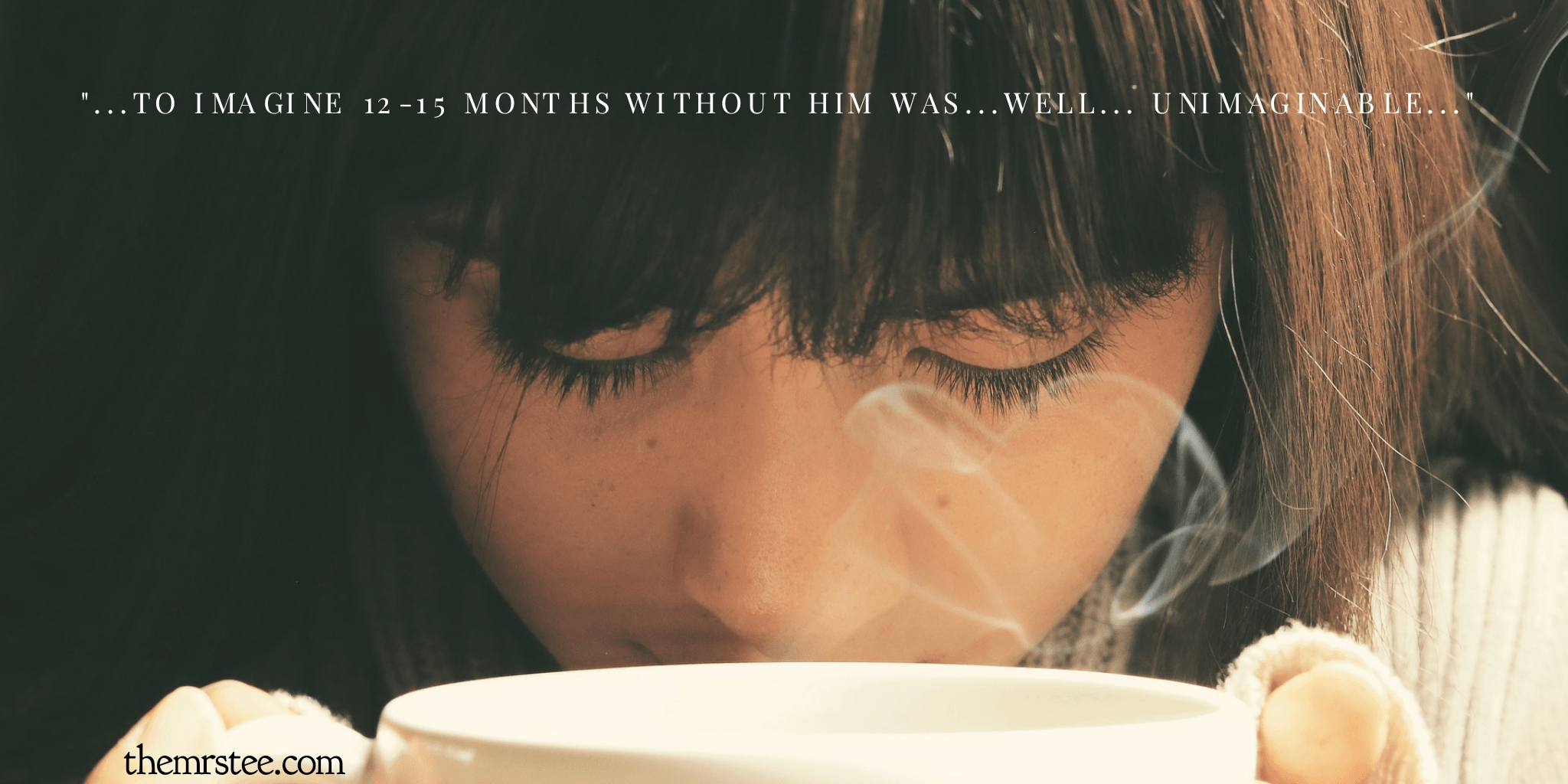 Place on top of that having a Pre-teen son who was testing boundaries with Daddy home much less once he leaves;a 2 year old who was almost sewn into him as his shadow and a newborn baby girl who hadn't had the no chance to really know him yet…I had no clue how my older Kiddies would handle him not being around. I was also concerned with keeping a communication with my stepsons who lived outside my home but still needed to know Daddy was ok and so was our family. Still through all my emotional waves from anger, sadness, depression and flat out numbness. He kept telling me I could handle it. That if I didn't try I had already failed. I couldn't let him or my family down in that way.
We Have To Try
So we waved goodbye. I hugged my screaming Girlie, held my baby and kept telling myself… "Nothing Beats A Failure But A Try". It became my mantra. Every morning: I tried. When my daughter woke up crying for Daddy and all i truly wanted to do was cry with her: I tried. The days my bed felt bigger than an ocean without him there and all I wanted to do was hug his pillow for his scent: I tried.
I hugged my Girlies and told the 1 year old Daddy was at 'work' and would come back to us as soon as he could. I made sure the Pre-teen understood Daddy's presence wasn't needed to maintain order. I kept every video chat date that I could. I showed my Kiddies that even though Daddy was not physically home we still had him with us because we beat failure everyday by not letting go and trying.
No Failure Here
Guess what? 15 months and we made it! My 2 baby Girlies, my then Pre-teen (seemingly always pre-moody) son. We had down days an struggles but we made it by always making our 'trying' beat out any failure.
Since my Hubby's return we had my Baby Buddie and we are happier than ever to be whole again. Yet somehow in everyday life this quote has become our whole motto now…and I think we're better for it. At least I know my Kiddies will never stop trying.
Have you been in a situation you had to talk yourself through? Do you have any mantras you use to get you or your family through?
Lifestyle Blogger & Media Influencer
at
TheMrsTee
Tiffany is the ' Tee' behind TheMrsTee. Tiffany is a BlogHer VOTY Award Honoree as well as a Contributing Author with Modern Social f/k/a iBlog Magazine and BlogHer. Growing herself as a Brand and Influencer are always at the center of Tiffany's passion. As a Brand Ambassador, Tiffany has the opportunity to promote and support the brands she loves the most with her own unique perspective. Tiffany has extended her presence beyond her URL to Television as a Panelist for the MomsEveryday TV Show for 2 Seasons and to the stage as a Cast Member of the Finale Season of The Listen To Your Mother Show.
Latest posts by TheMrsTee (see all)