No Material Connection Disclosure
The summer months let me down a bit as far as movie choices but thank goodness for September! My list for movies I simply must see this month is one I think we have us all saying: Let's Go To The Movies!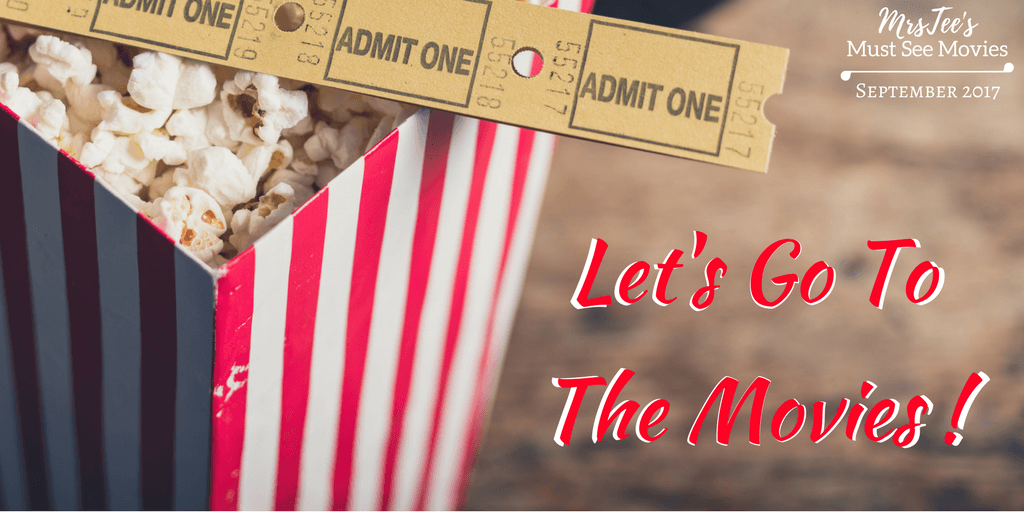 Home Again
I just want to take a moment and give a round of applause to the PR/Marketing team for Home Again! Can I tell you I almost feel like I've seen this movie? That's how much the previews and snippets have been running and it's awesome! I am so anxious to see this movie because I already feel like I'm missing out… lol
Reese Witherspoon has always been a favorite actress of mine and seeing her take on a role that seems to be meant just for her is something I'm looking forward to. Playing a woman who is trying to find herself and adding in 3 younger guys in the mix – I'm expecting humor and relatability.
In Theaters: September 8th, 2017 #HomeAgainMovie
Follow Home Again: OnLine, Facebook, Twitter and Twitter
Rememory
This is one that's a bit different. No tickets needed. Rememory is a movie that has been released to Google Play and is available for FREE right now through September 20th. I must admit, as a Game of Thrones fan(atic) when I saw Peter Dinklage was in the starring role I was immediately intrigued. Peter is playing the role of a man seeking to find who murdered a ground breaking scientist by looking back at the memories of those closest to him days before his death.
I love Sci-Fi so this definitely has me click play with nothing but pure curiosity to see where it will go and how far!
Watch NOW ON Google Play Click HERE To Watch!
American Assassins
In case you haven't noticed I absolutely love action movies that have a good storyline but shows off the skills of the characters as well. So when Is aw the trailer for American Assassins there was no doubt that this needed to be on my list to see!
Michael Keaton, Sanaa Lathan and Dylan O'Brien (look past the hair – recognize him?) lead the cast of this sure to be action packed film!
Release Date: September 15th, 2017 #
Follow American Assassins: Online, Facebook, Twitter and Instagram
Mother!
Listen. This movie. Mother. It looks scary to me. So I'm adding to my list because on top of looking scary it looks really good. Will I actually go sit in a dark theater to go see it? I'm not sure yet. Will I see it at home in the safety of my Hubby's arm – more likely. Still, I think it is a movie that definitely should be seen.
Release Date: September 15th, 2017
Follow Mother: Facebook
Kingsman: The Golden Circle
If you haven't seen the first Kingsman (Kingsman: The Secret Service) – stop – find it, watch it! Once you've done that make sure you schedule time this month to go see Kingsman: The Golden Circle. I am certain once you've seen the first one you'll know exactly why it's on my list!
Release Date: September 22nd, 2017 #KingsmanMovie
Follow Kingsman: Online, Facebook, Twitter and Twitter
Stronger
Stronger is based on the real life story of Jeff Bauman one of the victims and survivors of the Boston Marathon Bombing. The movie tells of his fight to regain his life by calling on a strength he may not have even known he possessed.
StarringJake Gyllenhaal and Tatiana Maslany.
Release Date: September 22nd, 2017 #StrongerMovie
Follow Stronger: Online, Facebook, Twitter and Twitter
LEGO Ninjago Movie
This is pretty much a given for being added to my list this month. My son is obsessed with all things Ninjago. We even had the chance to explore Ninjago Land this year during our trip to Legoland. When he saw the previews for this movie he turned, looked and we both knew – we were going to see it. Here's why:
Release Date: September 22nd, 2017 #LEGONinjagoMovie
Follow LEGO Ninjago Movie: Online, Facebook, Twitter and Instagram
Flatliners
Remakes seem to be the newest craze. Making movies we all love but somehow making them New & Improved. Now we all know that doesn't always work out as planned but I have high hopes for Flatliners. This new version stars Ellen Page, Diego Luna, Nina Dobrev, James Norton, Kiersey Clemons, and brings back one of the stars from the original – Kiefer Sutherland!
The original Flatliners (1990) starred Julia Roberts, Kevin Bacon, Keifer Sutherland and more! It was always a favorite movie of mine despite being on the very border of being a bit too scary for my taste. I'm super excited to see how close the film sticks to the original and what twists they add to bring it up to date.
Release Date: September 22nd, 2017
Follow Flatliners: Online, Facebook, Twitter and Instagram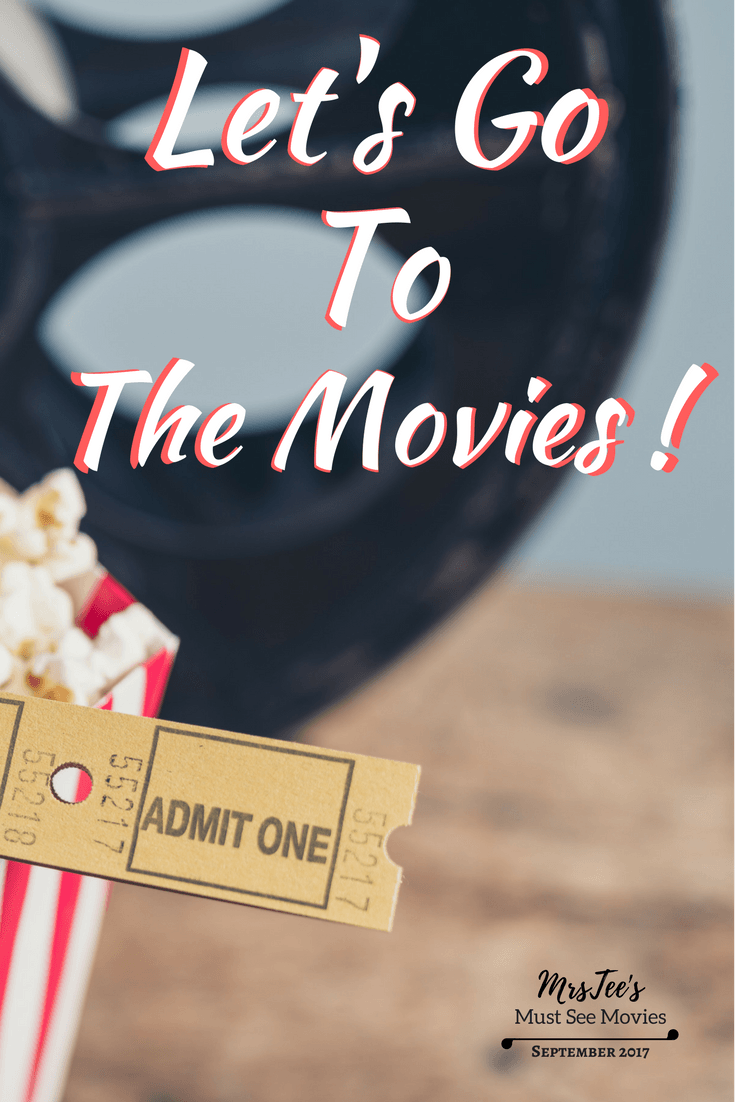 Lifestyle Blogger & Media Influencer
at
TheMrsTee
Tiffany is the ' Tee' behind TheMrsTee. Tiffany is a BlogHer VOTY Award Honoree as well as a Contributing Author with Modern Social f/k/a iBlog Magazine and BlogHer. Growing herself as a Brand and Influencer are always at the center of Tiffany's passion. As a Brand Ambassador, Tiffany has the opportunity to promote and support the brands she loves the most with her own unique perspective. Tiffany has extended her presence beyond her URL to Television as a Panelist for the MomsEveryday TV Show for 2 Seasons and to the stage as a Cast Member of the Finale Season of The Listen To Your Mother Show.
Latest posts by TheMrsTee (see all)