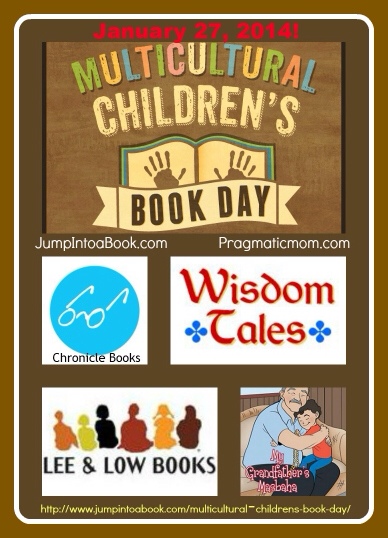 When I first saw the Sign Up for being a Book Reviewer for the Multicultural Children's Book Day: Celebrating Diversity in Children's Literature I was immediately drawn to it. The Co-Creators of this unique event are Mia Wenjen from Pragmatic Mom(Read Mia's Bio here)and Valarie Budayr from Jump Into a Book/Audrey Press (Read Valarie's Bio here).
Mia and Valarie hold a shared Mission for Multicultural Children's Book Day: Celebrating Diversity in Chilren's Literature
Mission:
Despite census data that shows 37% of the US population consists of people of color, only 10% of children's books published have diversity content. Using the Multicultural Children's Book Day, Mia and Valarie are on a mission to change all of that. Their mission is to not only raise awareness for the kid's books that celebrate diversity, but to get more of these types of books into classrooms and libraries. Another goal of this exciting event is create a compilation of books and favorite reads that will provide not only a new reading list for the winter, but also a way to expose brilliant books to families, teachers, and libraries.
After reading Mia and Valarie's Mission I knew that to take part in a Day like the Multicultural Children's Book Day would be something I could be proud to participate in and share with my children.
Book Description:
"Fly away with Granny and count with her from one to ten
as she spins around the world on an unforgettable shopping trip.
Hold on tight!"
My Review:
I was given a copy of My Granny Went to Market A Round-the-World Counting Rhyme Written By Stella Blackstone and Illustrated By Christopher Corr. A soon as we opened the package and saw the beautifully brilliant and lively illustrations I knew this was a book that could not only teach but entertain my children.
From the very start of the story my youngest (3) started repeating the rhymes while my older Children were trying to guess what Granny would pick up at her next stop. When they realized that she was actually adding 1 item with each stop they were excited and eager to reach the end and find out how many things she ended up with.
As we read, it became an adventure for all of us to explore the illustrations for different items and things unique to that country. My children loved pointing out the different landscapes, colors and even houses that seemed to pop off the pages in Christopher Corr's colorful illustrations.
I feel that Stella Blackstone did an amazing job of capturing a child's attention with the different items and facts with each of Granny's stops and once you add in Christopher Corr's amazing illustrtations and colors this was an automatic win with my Children.
I would highly recommend this book to any parent with younger children who wants to combine a bit of teaching with knowledge of other cultures. I was able to review counting from 1 to 10 and even a small bit of addition with my 3 and 5 year olds without them even noticing! As a Momma, I count that as a major plus.
To Say Thanks:
I want to take a moment and to say thanks to Barefoot Books Inc. for providing this copy of My Granny Went To Market A Round-the-World Counting Rhyme for review. Barefoot Books, Inc. is a publisher started by a motivated Mom-preneur (read the history here) who has now been going strong as a chidlren's publisher for 20 years!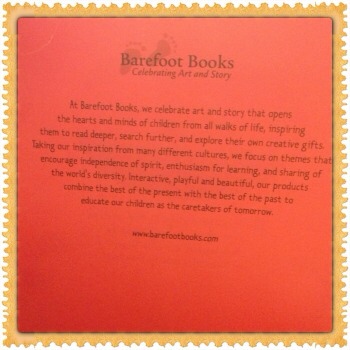 Our Sponsors:
Multicultural Children's Book Day is being supported by our wonderful Sponsors:Wisdom Tales Press, Lee & Low Books,Chronicle Books and Susan Daniel Fayad, author of My Grandfather's Masbaha.
Wisdom Tales Press has been wonderful enough to offer our Readers a Giveaway for an entire set of Wisdom Tale's 10 Children's Books! Please feel free to check out more about thsi great offer on WisdomTalesPress.com and on their Facebook Page.
How You Can Help:
Do you want to help impact the life of a child near you through books? Visit the Multicultural Children's Book Day: Celebrating Diversity in Children's Literature Main Page on JumpIntoABook.com.
You can also learn more by visiting our Co-Creators and Sponsors at the following Social Media Links:
Visit My Fellow Multicutural Children's Book Day Reviewers:
Please visit some of the other Reviewers and see how this day can help spread the knowledge of different cultures to our children through reading…
2GirlsLostInaBook · 365 Days of Motherhood · A Bilingual Baby · A Simple Life, Really? · Africa to America · After School Smarty Pants · All Done Monkey · Andi's Kids Books · Anita Brown Bag · Austin Gilkeson · Barbara Ann Mojica · Books My Kids Read · Bottom Shelf Books · Cats Eat Dogs · Chasing The Donkey · Children's Book-a-Day Almanac · Children's Books Heal · Church o Books · CitizenBeta · Crafty Moms Share · Discovering The World Through My Son's Eyes · Early Words · Flowering Minds · Franticmommy · Gathering Books · GEO Librarian · Gladys Barbieri · Going in Circles · Growing Book by Book · iGame Mom · I'm Not The Nanny · InCulture Parent · Itsy Bitsy Mom ·Just Children's Books– Kid World Citizen · Kristi's Book Nook · Mama Lady Books · Mama Smiles · Mission Read · Mother Daughter Book Reviews · Mrs AOk · MrsTeeLoveLifeLaughter · Ms. Yingling Reads · Multicultural Kids Blog · One Sweet World · Open Wide The World · P is for Preschooler · Rapenzel Dreams · School4Boys · Sharon the Librarian · Spanish Playground · Sprout's Bookshelf · Squishable Baby · Stanley and Katrina · Teach Mama · The Art of Home Education · The Brain Lair · The Educators' Spin On It · The Family-Ship Experience · The Yellow Door Paperie · This Kid Reviews Books · Trishap's Books · Unconventional Librarian · Vicki Arnold · We3Three · World for Learning · Wrapped in Foil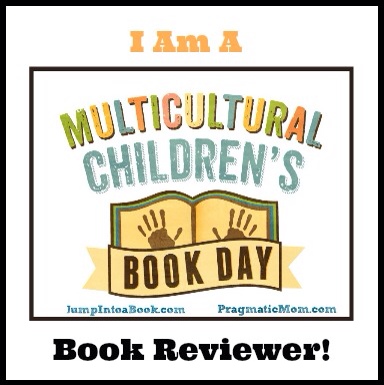 Lifestyle Blogger, Brand Ambassador, YouTuber & Media Influencer
at
TheMrsTee
Tiffany is the ' Tee' behind TheMrsTee - a Lifestyle Blog created as a place to share her love of all things Faith, Family, Fashion, Food, Fun, Tech & Travel. Tiffany has established her influence within both the Blogging & Vlogging Communities. As a Brand Ambassador, Tiffany has the opportunity to promote and support the brands she loves the most with her own unique perspective. Tiffany has extended her presence beyond her URL to Television as a Panelist for the MomsEveryday TV Show for 2 Seasons and to the stage as a Cast Member of the Finale Season of The Listen To Your Mother Show. A 2016 BlogHer VOTY Award Honoree, Contributing Author with Modern Social f/k/a iBlog Magazine and BlogHer. Growing herself as a Brand and Influencer are always at the center of Tiffany's passion.
Latest posts by TheMrsTee (see all)