Amazon Affiliate Disclosure
Mmmkay so the Hubby and I recently celebrated marked umm remembered that as of this year we've been married 13 years. I know, how could we not know that. Let's just say I'm not that great with dates. We decided to do something even if it was a bit late. Which is why my Hubby decided to change gears on me and take me on a bit of a date night adventure.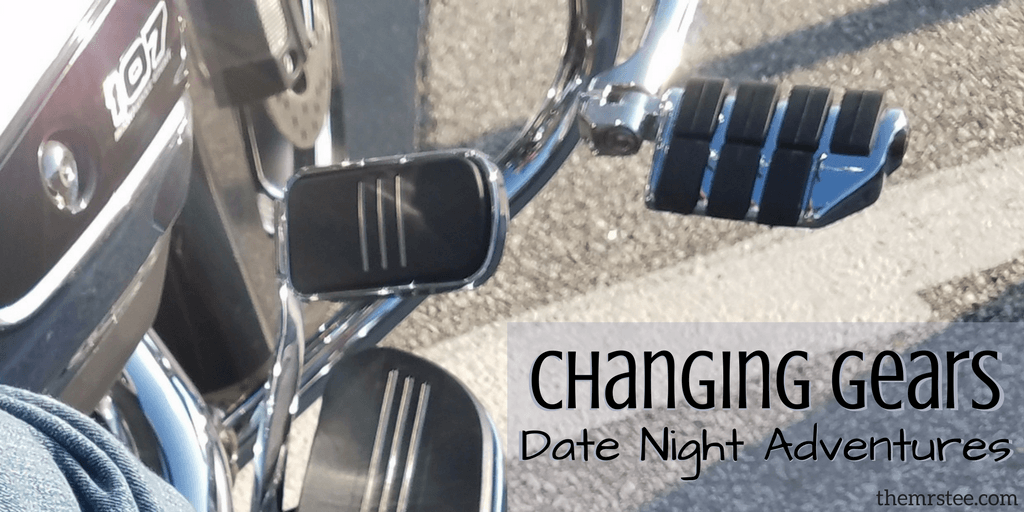 It's Me. Not Him.
I'm that spouse who forgets every important date – including our Anniversary. Yes, it's me not him. I didn't even say Happy Anniversary until 2 days later because I honestly thought that's when it was. Don't worry, my Hubby totally knows my brains has leaks and played along. It wasn't until I was looking for a document and came across of marriage license did I realize my oopsie. Wait! We got married when? Not on? What?!?! Yup. Wrong date. Guys I even had it set in my phone a full 2 days after the real date. I know, so sad.
Even though we aren't super big on remembering dates we are big on
us
– or we try to be. I admit having time for just us isn't always easy.
Our family started
with 3 kids in tow so yeah we were kinda an insta-family. Then we added 3 more and 6 kids doesn't always leave room for a lot of alone time.
Now that the older boys are pretty much on their own (23, 21 and 19) we make good use of their babysitting skills as often as we to help give us the time we need to just be a couple.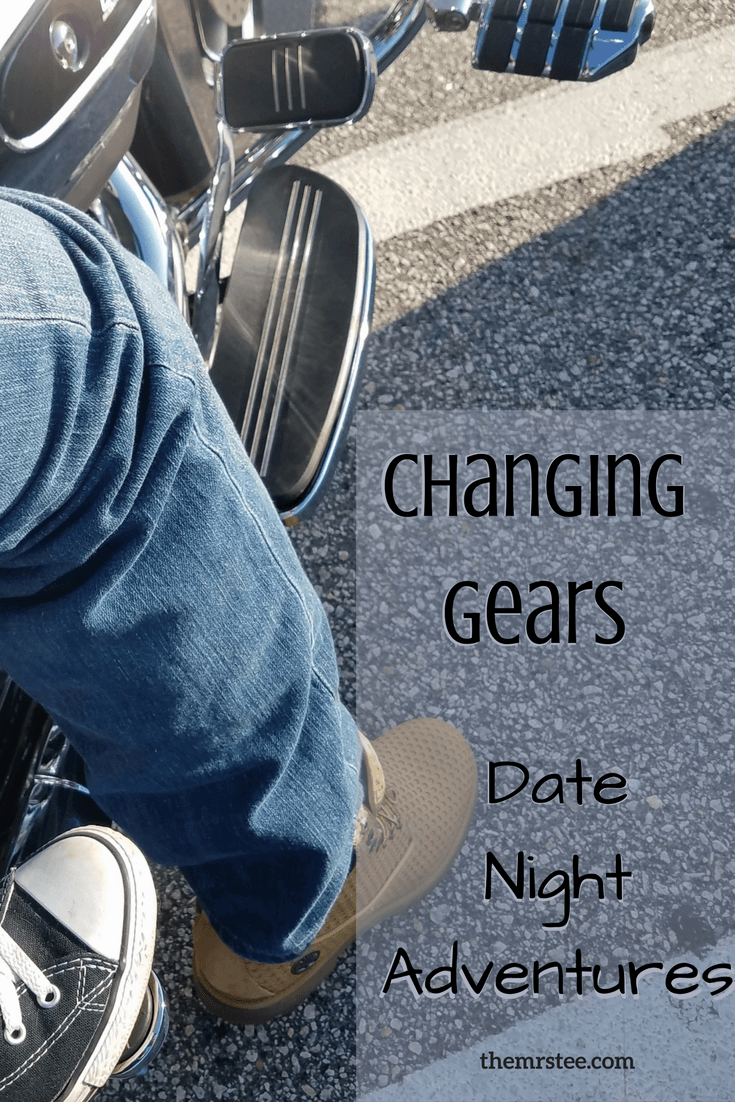 This past weekend was Labor Day. Hubby has been working non-stop and I honestly thought it would be another weekend at home with the kiddies and a few good movies. Well Hubby gets up Sunday morning and announces:
"We're going for a ride."
I'm like okay – thinking we as in the family probably for groceries or whatever. Nope. He meant we as in us as in me and him – alone!
But Wait. A Ride?
Get out! We were gonna have a date day/night. But wait. A ride? Yup. Like on his bike! Hubby recently made all his dreams come true when he got his first Harley. He owned a speed bike but felt it was time to "get his grown man on" – his words, now mine. He loves that bike and I swear she has more accessories than I do!!
The latest addition to the collection was a travel pack and seat for the back. It was needed. He got the bike standard because he wants to customize it but the first time I rode with him I felt like I was gonna take flight right off the back!! I told him I would not be back on there until that seat had a back of it's own. Well he got one and today was the day! We were gonna take a ride so I could try out the new seat and have a bit of time alone with my bae (I think I'm too old for that word) – man.
Shop With Me
I have been begging the Hubby to go shopping with me for an
upcoming event
. It's cocktail attire and I wanted a new dress. Yes y'all I shop with my man he always knows what looks best on me even when I don't. Oh and after a recent
dressing room debaukale
I've decided:
no more solo shopping for me
.
We took the short ride to the mall and it was so fun!! I had my helmet (pink accents of course), my Hubby and the wind in my hair face – that wind is a mess y'all!
After we found my dress – I'm an in and out kinda shopper – Hubby said we were gonna meet up with friends and take another ride.
My Poor Bootie!
Okay. Sounds fun. Until I realized that other ride was nearly 2 hours long!! Man, I'm not ready. I love my new seat I do but this 39 year old bootie was NOT prepared for 2 hours on the back of a bike.
I did it though. I made it. A few bugs later we made it to our destination.
South of the Border
. I'd never been and was excited to explore. We laughed, ate and simply had time
together
.
As we headed back home I realized that switching things up for date night is a good thing. Most of our date nights are dinner a movie and home. I love those nights but this was different – good different. The hubby changed gears and took me out of my comfort zone. I had fun, got to do something I'd never done before and most of all had time with the man I love!
I think our next date night it may be my turn to change gears . . .

Lifestyle Blogger & Media Influencer
at
TheMrsTee
Tiffany is the ' Tee' behind TheMrsTee. Tiffany is a BlogHer VOTY Award Honoree as well as a Contributing Author with Modern Social f/k/a iBlog Magazine and BlogHer. Growing herself as a Brand and Influencer are always at the center of Tiffany's passion. As a Brand Ambassador, Tiffany has the opportunity to promote and support the brands she loves the most with her own unique perspective. Tiffany has extended her presence beyond her URL to Television as a Panelist for the MomsEveryday TV Show for 2 Seasons and to the stage as a Cast Member of the Finale Season of The Listen To Your Mother Show.
Latest posts by TheMrsTee (see all)