Finding Fall Family Fun in Fayetteville has been on the top of my To Do List for a bit now. Summer was quickly leaving us behind and I knew I wanted options for the cooler days and shorter nights ahead. Now that I've found it I want to share it with you!
Spending time together as a family is something I try to do at least once a week. Our weeks are full of school, work, after school activities and so much more. Weekends are the days we set aside to simply be together as a family. Most weekends we dedicate one day for doing nothing and one day to a new adventure. Fall Family Fun here in Fayetteville was actually a lot easier to find than I thought. It's amazing some of the treasures your own town can hold when you take the time to look.
Family Fun Revisited
These first few finds are places I've had the blessing to visit before whether as a Blogger or with my family. They were a blast the first time around and I already know they are places I can't wait to revisit this year.
The 1897 Poe House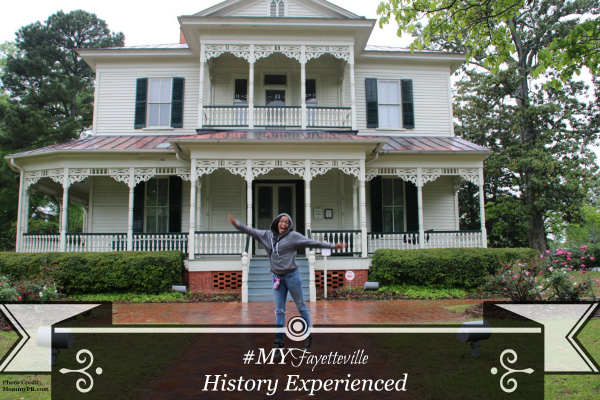 My first experience at
The 1897 Poe House during FayTour15
was so memorable. I learned so much about the history, superstitions and mysteries surrounding this grand Victorian style home. The owner, E.A. Poe designed the home with many imperfections and flaws that intertwined with his faith's belief there could be no perfection made other than by God. This along with the many stories and myths about the home absolutely fascinated me. So as I searched for local Fall Events and saw Halloween Themed tours as well as a Trick Or Treat Night at the Poe House I knew they are both something I want to experience with my family.
Hallowe'en Reveals Night Tours In The Poe House – Details Here

Wednesday, October 16th at 6pm – Friday, October 28th at 6pm

"If you have attended Hallowe'en Revels in the past, this year's event will be very different. In addition to once again working with actors from the Gilbert Theatre, we are mixing things up to coincide with the museum's current special exhibit, Parlor to Parlor: Funeral Traditions of the Cape Fear 1850-1950, which runs through December 31. The house will be dressed in mourning for the month of October, so the night tours this year will include a realistic coffin set up as part of a funeral scene in the parlor. Visitors will be guided through a timeline of scenes from the life of Dixie Poe Sutton, culminating in her untimely death from childbirth complications in 1913." —Museum of the Cape Fear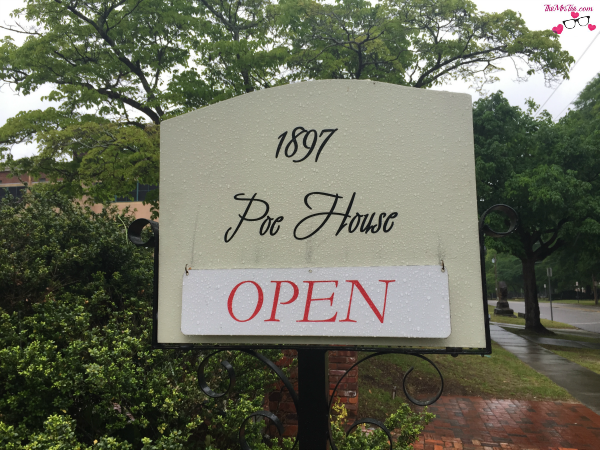 Saturday, October 29 11am – 4pm

 "The annual Poe House Trick or Treat features a costume contest, scavenger hunt, and traditional Halloween carnival games. Listen to a ghost story then look for Poe's ravens in a scavenger hunt-type activity. Admission is FREE.  The Costume Contest is for ages infant to 12 years. Contestants are divided based on age categories: Infant-3 years, 4-6 years, 7-9 years, and 10-12 years. Prizes are awarded for 1st, 2nd, and 3rd place in each category. There is a $1.00 fee to enter. Judging begins at 2:00 pm with prizes awarded immediately after." —Museum of the Cape Fear
Zip Quest
Another Adventure I had a chance to have due to my part in the
FayTour15 was Zip Quest
. Now let me tell you zip lining is NOT something I would have ever done on my own. I don't necessarily love heights and I'm wasn't that carefree – then. I climbed down that last zip line tower with such a feeling of accomplishment and pride. I couldn't wait to tell my son and husband. I'm not sure I would share this with my younger kiddies but this is definitely something I can't wait to experience along with my older kids and my husband.
Yup. That's me up there zipping my way through the trees – in the day time. So yeah, that's the fun part about ZipQuest in the Fall. They are now offering something called NightQuest where you get the same adrenaline rush of zip lining with the added adventure of doing it at night. I know it may take a bit of convincing but I know this would be the perfect fun for us!
"Your tour will begin at dusk with an orientation to familiarize you with the equipment and techniques you will need for your zipline tour. Then helmet lights are turned on and your adventure begins Gliding through the forest on your 2+ hour zipline adventure, your senses will be enhanced as day turns to night! In between zips, you will you will ascend floating spiral stairways to tree-house platforms supported by hearty centuries-old trees. Mid-tour you will cross a suspension bridge overlooking the Sandhills' only waterfall, Carver's Falls, illuminated by the light of the moon. Your zipline tour will culminate with a long zip parallel to the falls.  You won't want to miss this outdoor adventure of a lifetime!" —ZipQuest
Hobbs Farm
A few years ago I went on a Field Trip with my daughter as a chaperone to a local pumpkin farm. It was so much fun we both knew we wanted to find one  bit closer to go to with our whole family. The address may not be Fayetteville but it's a short drive and definitely worth the extra effort. My search lead us to 
Hubbs Corn Maze
.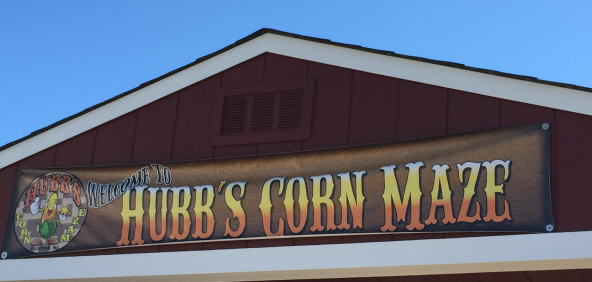 Hubbs Corn Maze now known as Hubb's Farm is nothing short of amazing! Food, Rides, Pumpkins and enough fun to last an entire day. The maze was so much fun! From finding all the checkpoints to making sure we made the right turns – it was definitely an adventure we all took part in.  The Fall season has already started and I can't wait to get our tickets to go pick out the perfect pumpkins to bring Fall into and around our home.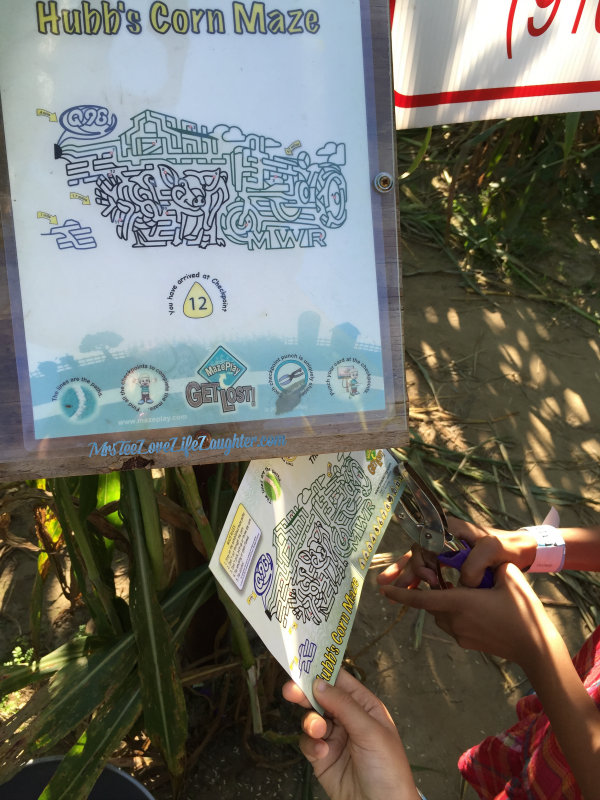 September 17th – November 12th

Fridays 6-11pm, Saturdays 1-11pm and Sundays 1-6pm

"

Hubb's Farm, home of Hubb's Corn Maze, The Polar Express and Santa Too!, Valentine's at the Farm, and Topper's EGG-ceptional Easter Event." –Hubb's Farm
Finding New Adventures
I'm excited about revisiting some of my favorite Fall Fun in Fayetteville but I'm even more excited to check out some of the places I haven't been yet!
Cape Fear Garden
Starting this weekend, September 20th and running through January 8, 2017 The Cape Fear Botanical Gardens will have an amazing Nature Connects® Art With Lego® Bricks Exhibit –
Details Here
"Inspired by nature and built by artist Sean Kenney with over 500,000 colorful LEGO® bricks, the exhibit will feature larger-than-life sculptures representing the complex and amazing network that interconnects all living things on Earth. The sculptures will be displayed throughout the Garden to encourage you to walk by an 8-foot tall hummingbird, go nose-to-nose with a 5-foot bumblebee, admire a 7-foot rose, and watch an oversized koi leap about in the Cypress Pond.  Interpretative panels for each display with feature a message to connect children with the natural world and promote environmental stewardship and conservation. Adding to the exhibit will be activities for all ages, hands-on building stations, and design competitions." —Cape Fear Botanical Garden
Dogwood Fall Festival
We attended the
Fayetteville Dogwood Festival
as part of the FayTour15 but it was the Spring one. I had no idea until my little Fall Fun search there was also a Dogwood Fall Festival.  I can't wait to see what this one has to offer!
Thursday, October 27th 6:00 – 10:00PM
Friday, October 28th 6:00 – 11:00PM
Saturday, October 29th 3:00 – 11:00PM
Historic Hauntings – (Thurs – Sat) A guided walking tour in the dark through Cross Creek Cemetery – Section II. . This spooky encounter features ghostly re-enactors and story-tellers that share the TRUE, CREEPY side of Fayetteville's history. 

Haunted House – (Thurs – Sat) Or should we say the LaFayette Insane Asylum? Our outdoor haunted maze is guaranteed to deliver the hair raising chill those thrill seekers desire. Located near the Ray Ave entrance to festival park tickets are $10 or $9 with a can good donation to benefit our local food banks. Proceeds will benefit Fishing to Fight Cancer.

Hayrides – (Thurs – Sat) – 20 to 30 minute narrated hayrides through historic downtown! Hayrides will be offered Thur 7:00-9:00, Fri 6:30 – 10 and Sat 3:00- 10:0PM.

Source: FayDogwoodFestival.com
The best part about these awesome Family Fun Adventure here in Fayetteville is that they are all budget friendly and waiting to become memories for both my family and yours.
What are your plans for family fun this fall?
Will you explore your town or branch out a bit further?
*Disclosure of Material Connection: I have not received any compensation for writing this post. I have no material connection to the brands, products, or services that I have mentioned. I am disclosing this in accordance with the Federal Trade Commission's 16 CFR, Part 255: "Guides Concerning the Use of Endorsements and Testimonials in Advertising."
Lifestyle Blogger & Media Influencer
at
TheMrsTee
Tiffany is the ' Tee' behind TheMrsTee. Tiffany is a BlogHer VOTY Award Honoree as well as a Contributing Author with Modern Social f/k/a iBlog Magazine and BlogHer. Growing herself as a Brand and Influencer are always at the center of Tiffany's passion. As a Brand Ambassador, Tiffany has the opportunity to promote and support the brands she loves the most with her own unique perspective. Tiffany has extended her presence beyond her URL to Television as a Panelist for the MomsEveryday TV Show for 2 Seasons and to the stage as a Cast Member of the Finale Season of The Listen To Your Mother Show.
Latest posts by TheMrsTee (see all)